GET 2017 Day 26, May 21, Sunday.
Start Burnt Canyon, Segment 23 mile 8.6 of 11.5
End Segment 25 mile 5, on CDT Trail 74, after 16.5 miles of Segment 24
Miles walked:   24.4
The water bottles were partially frozen in the cold night. Fortunately, the water filter was detached from a water bottle and hidden under bedding to keep warm– freezing would destroy it.
The route climbs out of Burnt Canyon.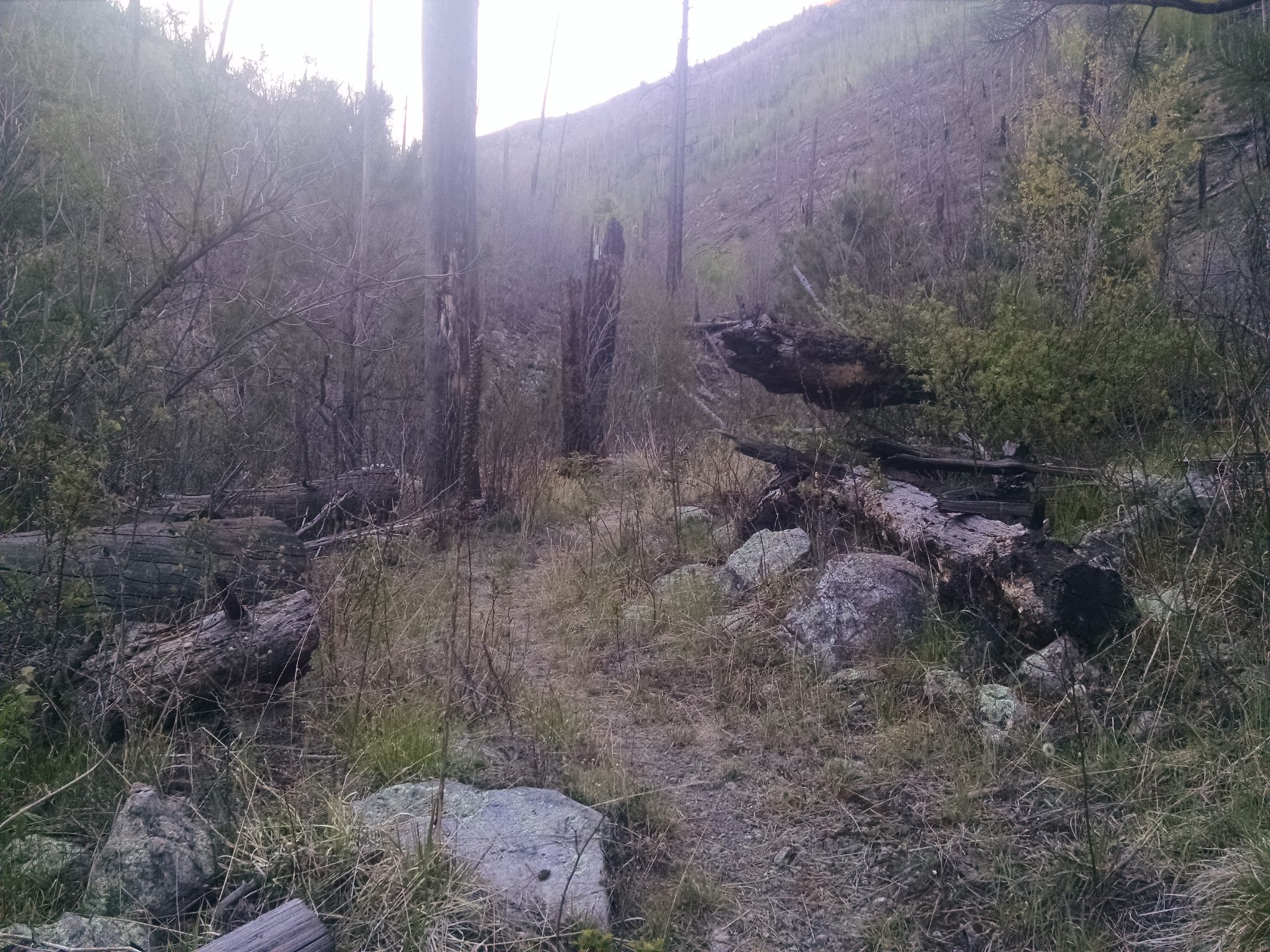 A grove of aspens has a caterpillar problem, with nearly every tree with one of these tents. I saw a mountainside in Colorado near Chama undergoing the same thing, to the point that the aspens were not leafing out in the spring and seemed dead.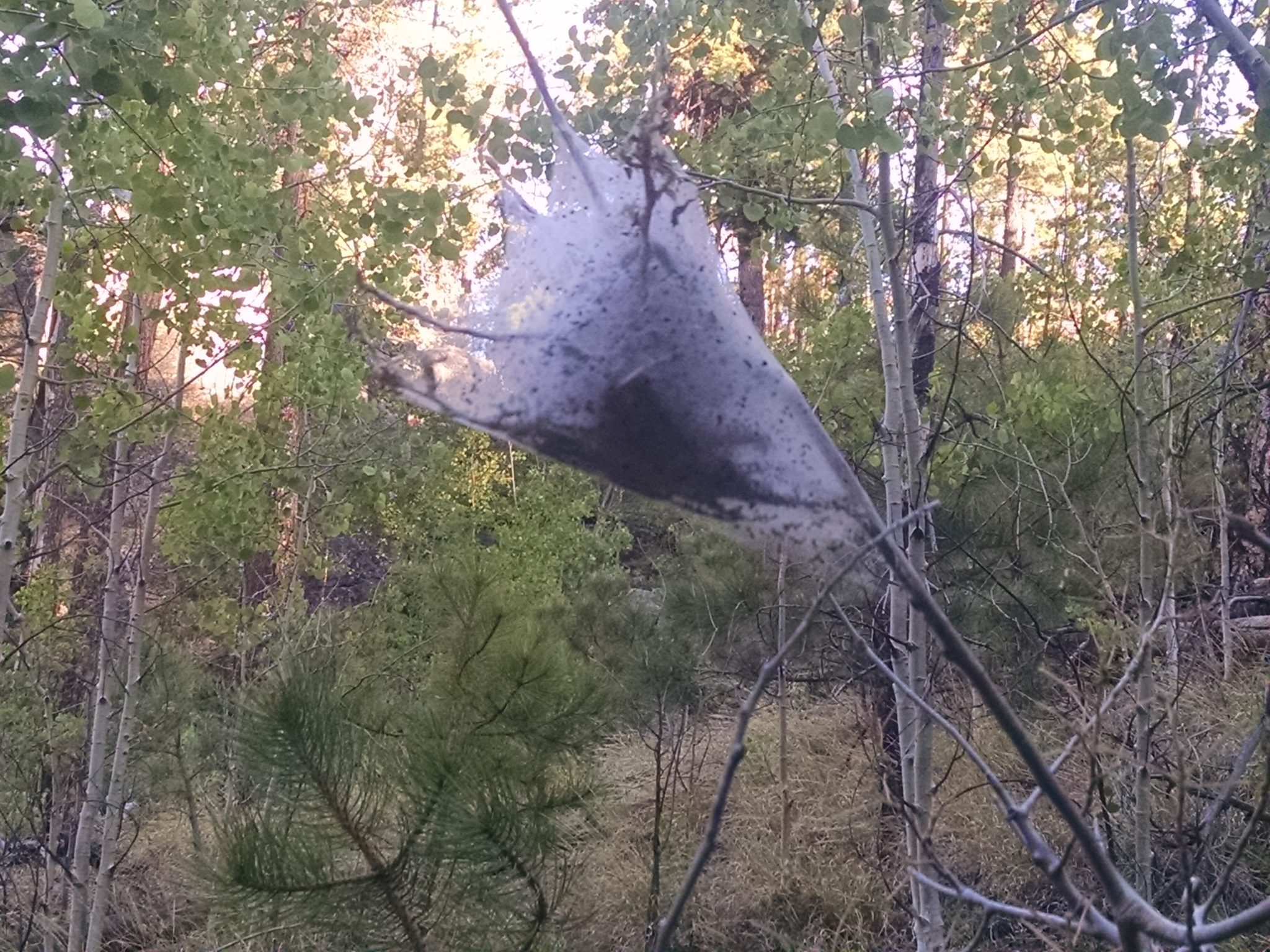 Regard these views from Diamond Peak.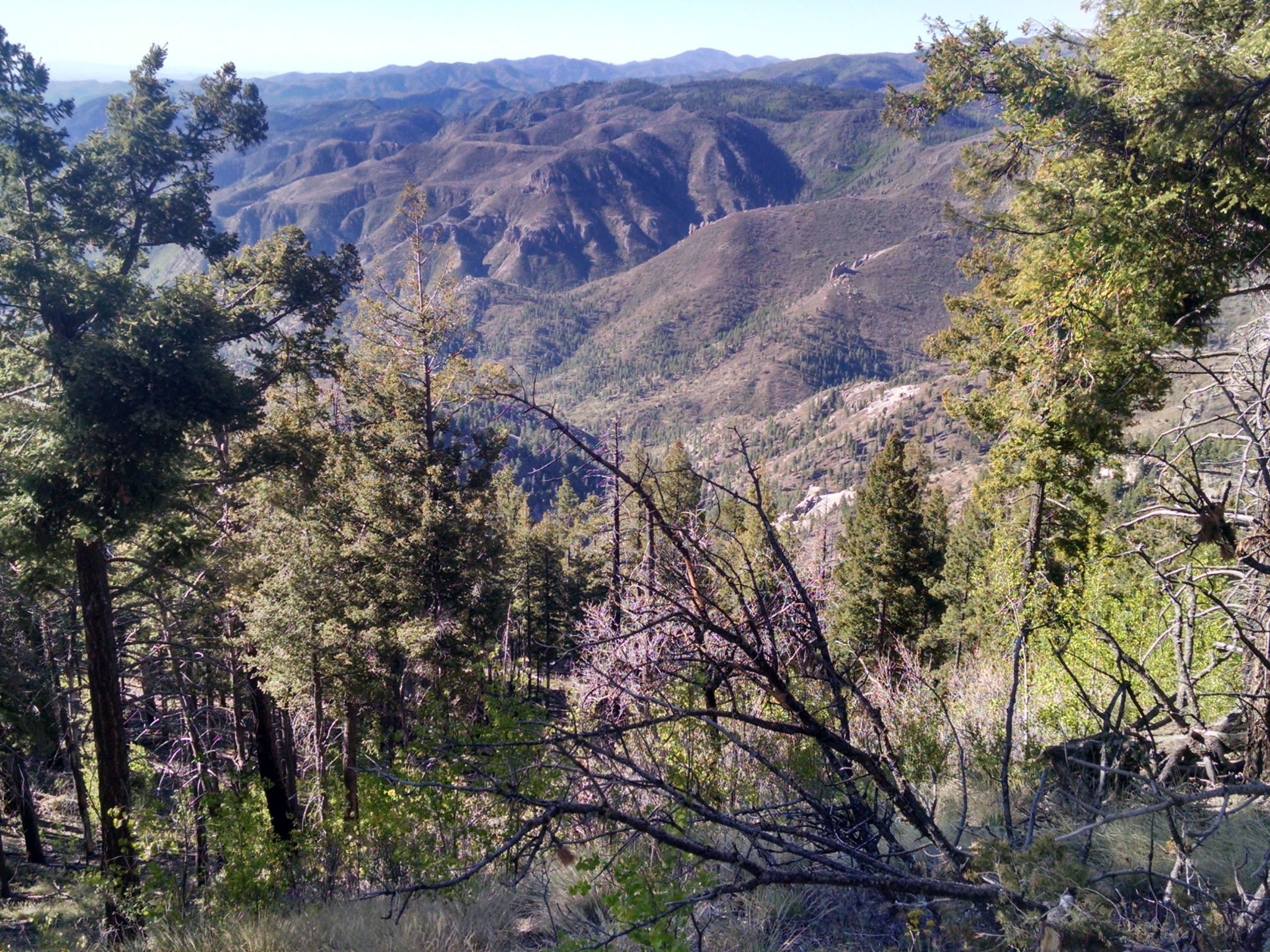 ***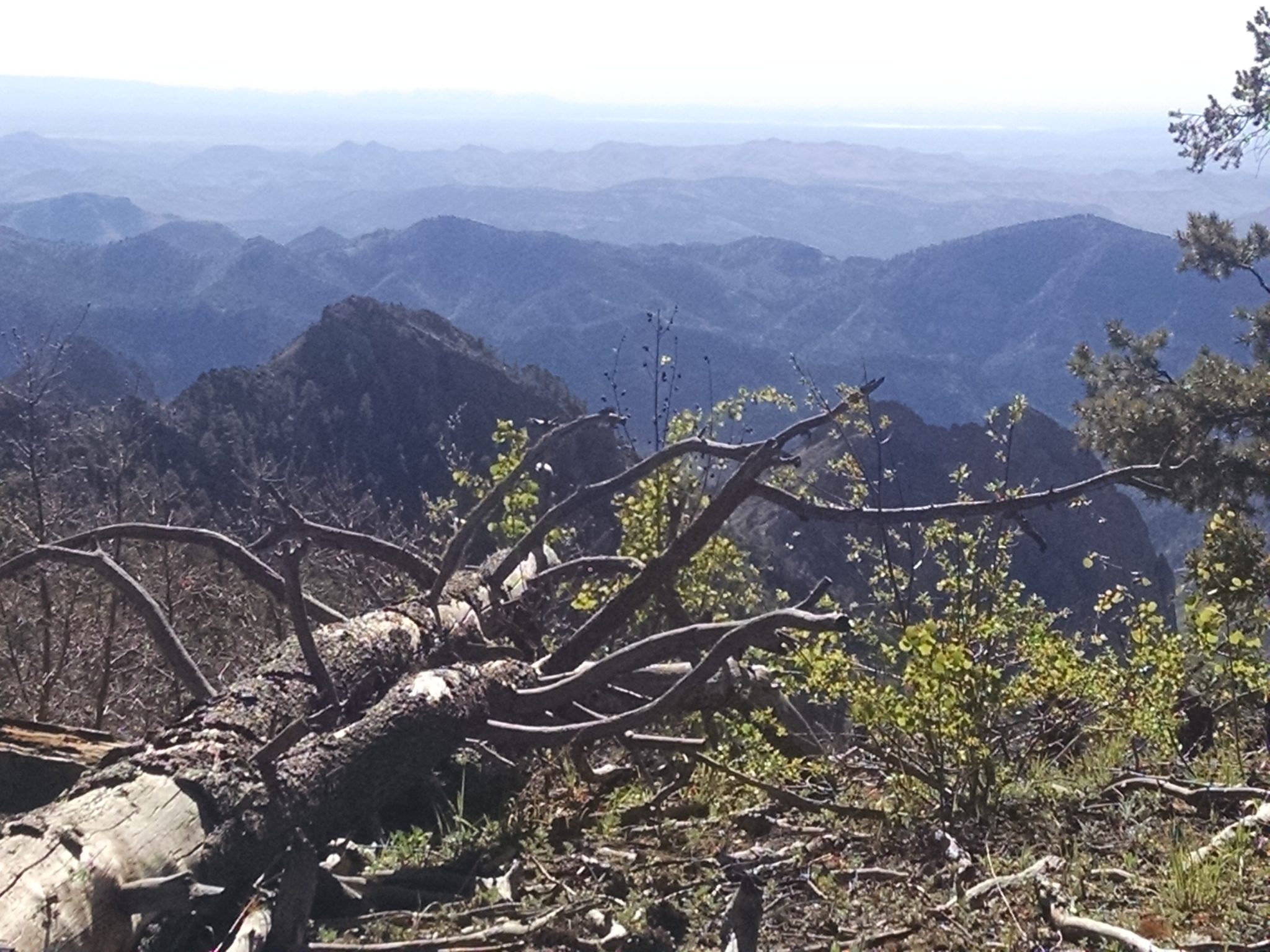 ***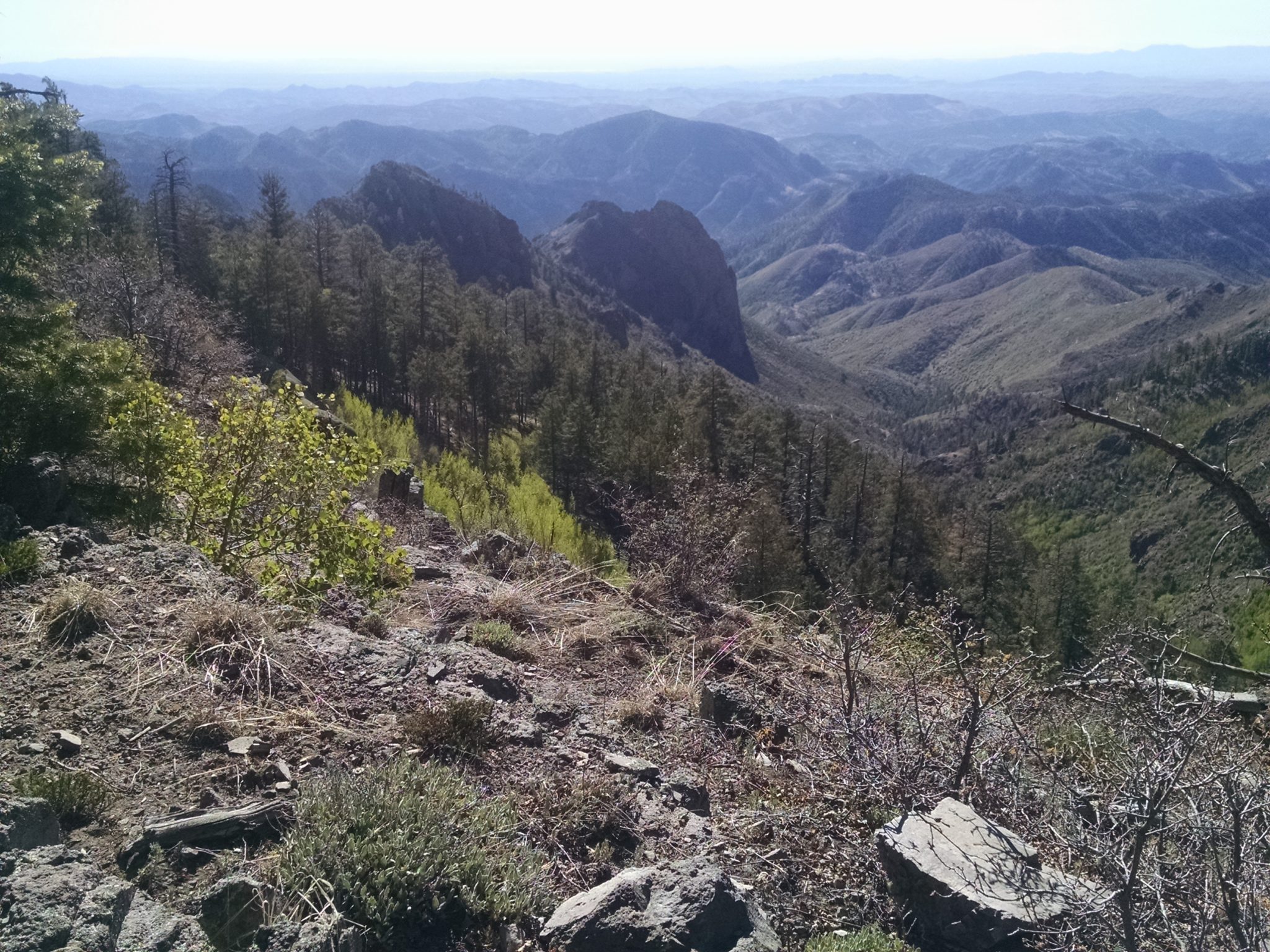 The trail follows near the top of ridges and mountain of the Black Range for a number of miles, with views all morning.
The Continental Divide Trail, CDT, splits into two options after Silver City, the Gila River Route and Black Range Route. When I hiked, I chose the Gila Route for the fun wet-foot crossings. My trail today joins the Black Range route of the CDT, and will stay on for a couple of days.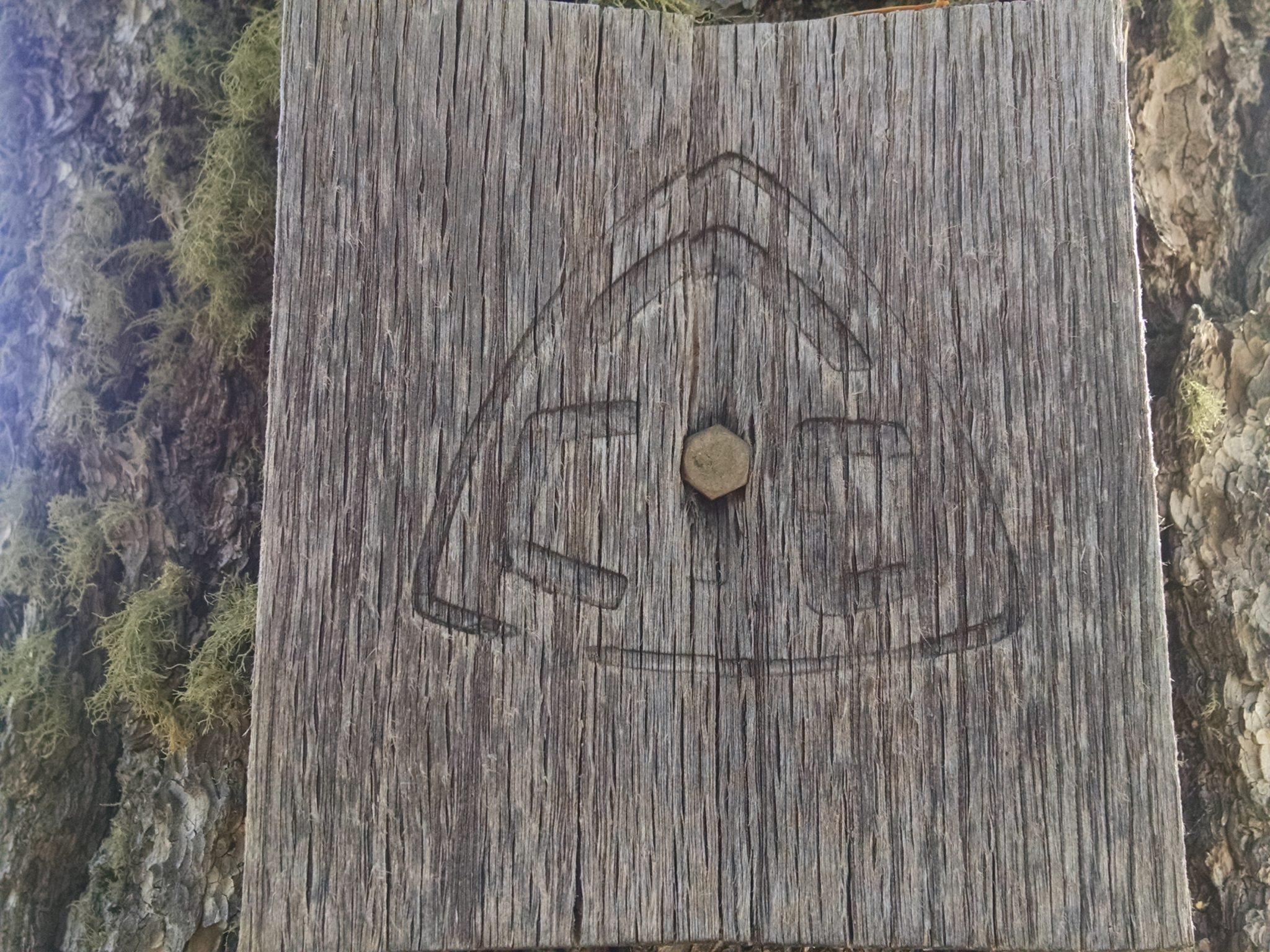 Fisherman's Bluff is a distinctive rock formation the trail circles around.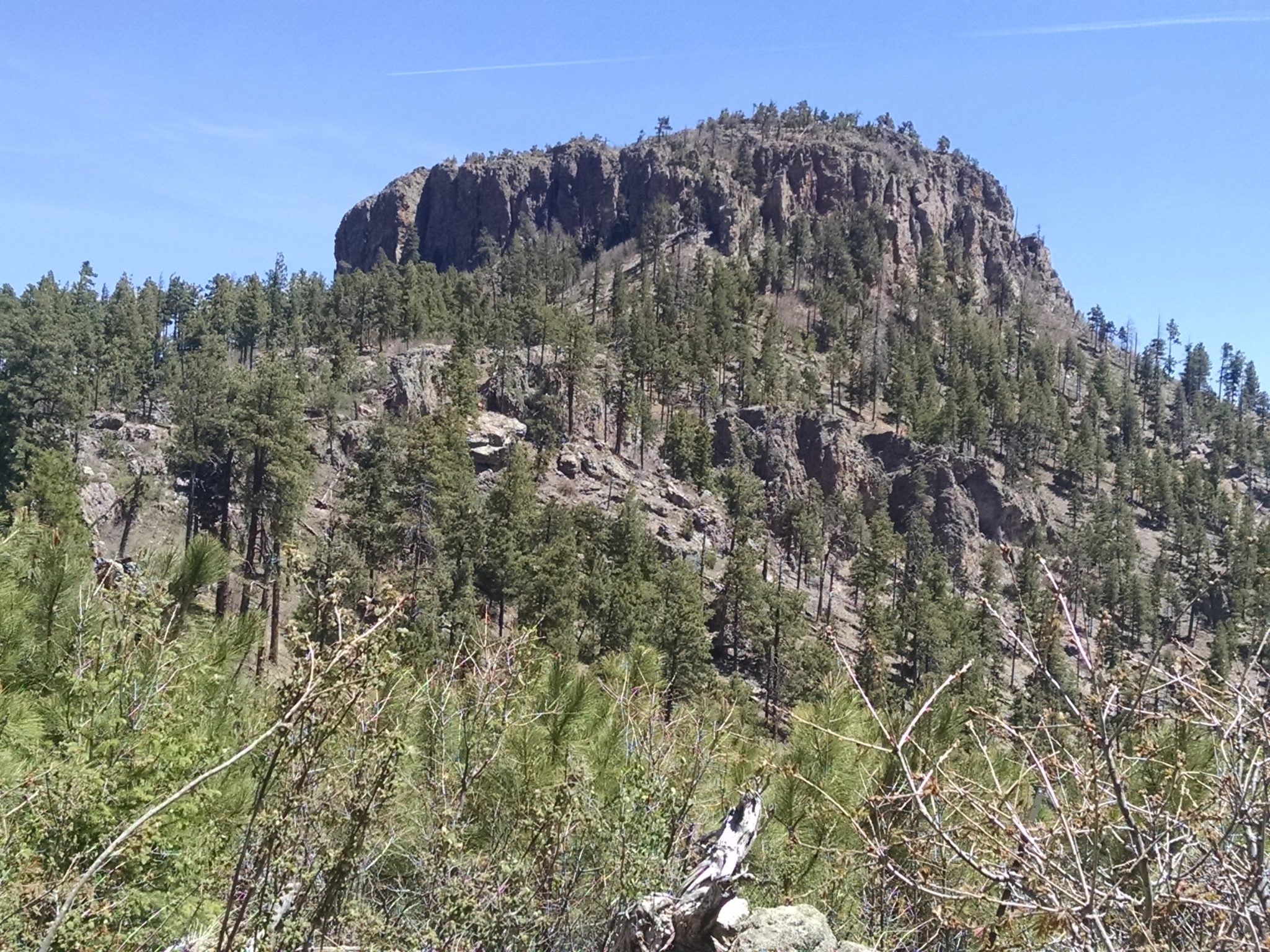 Just before the bluff I met three trail workers hiking with huge backpacks loaded with supplies and tools. They said they had been working on my path all the way to the Aldo Wilderness line. When I walked on, it was to discover some really fine trail work. Thorny plants line the trail after a burn, and most trail people lop them off, only to have them regrow each year. On this trail it was done the right way but hard way– thorns dug and chopped out completely. Impressive.
After the crest trail and a forest road, the route goes on Trail 74 for the rest of the day. Not much for views, just good trail near tops of ridges through ponderosa and mixed conifer forests.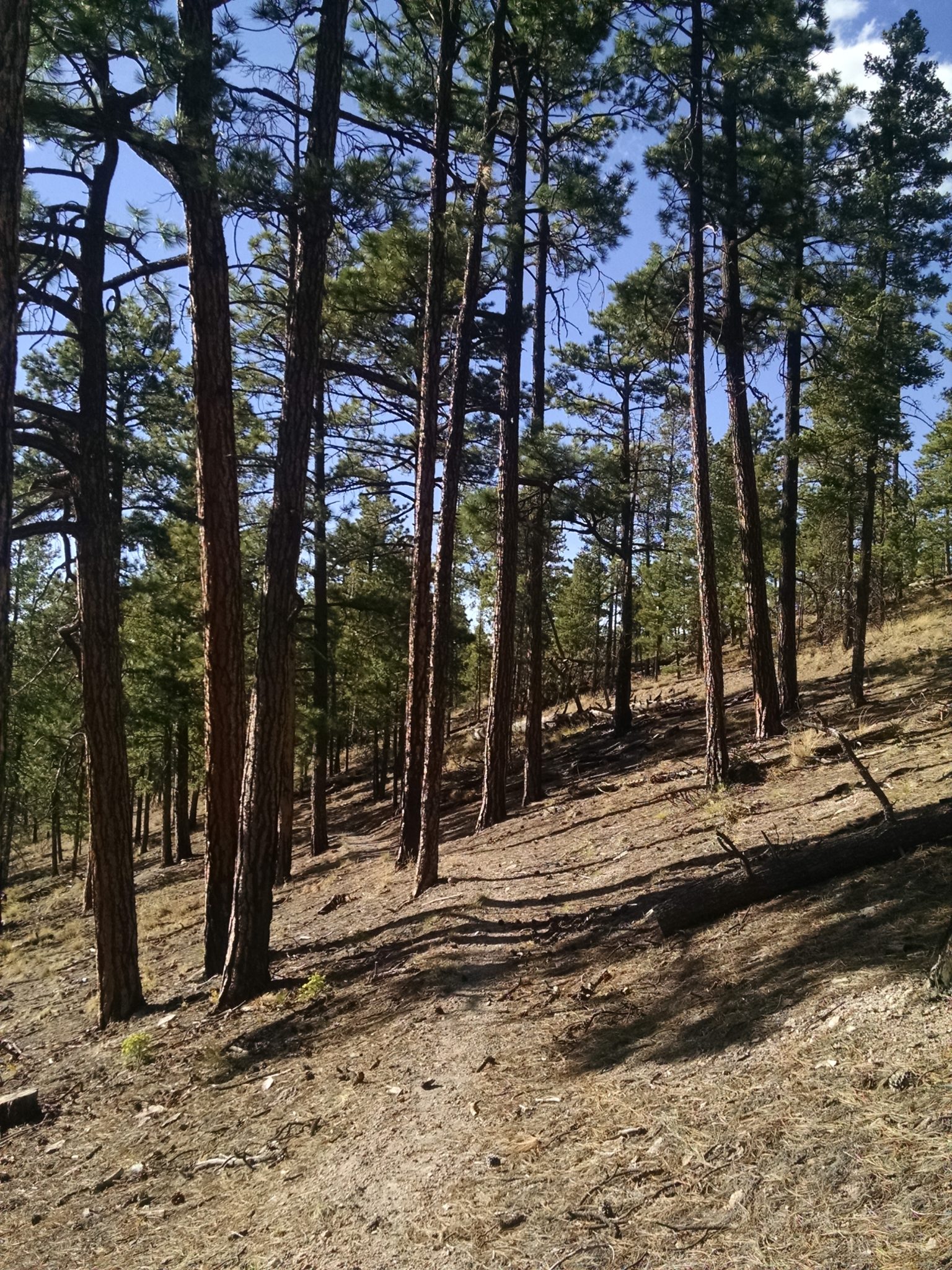 We are now out of wilderness areas, which we had mostly been on since leaving Alma. But more wilderness areas come soon.