MRT 2021 Day 18, April 22, Thursday
• Start S6 mile 14.0 W Fork Black River
• End S6 mile 37.3, 4th ford of Black River
• Miles walked: 23
Continuing along the West Fork of the Black River in early morning, I see a side pool has iced over.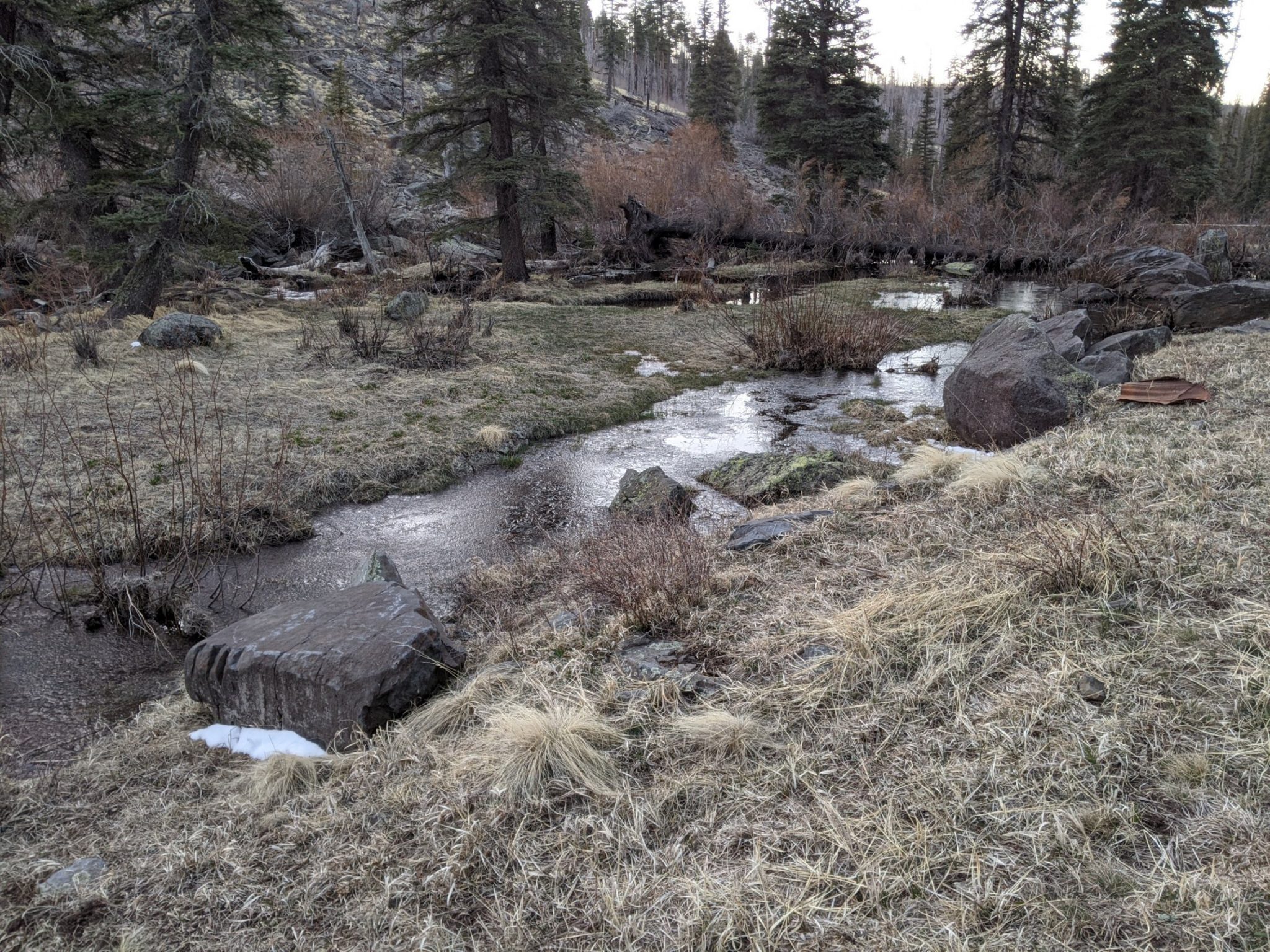 A fish barrier, a dam with overflow, was constructed here to protect the Apache Trout, a native species. Other trout that might hybridize with or prey on the this fish cannot jump the barrier.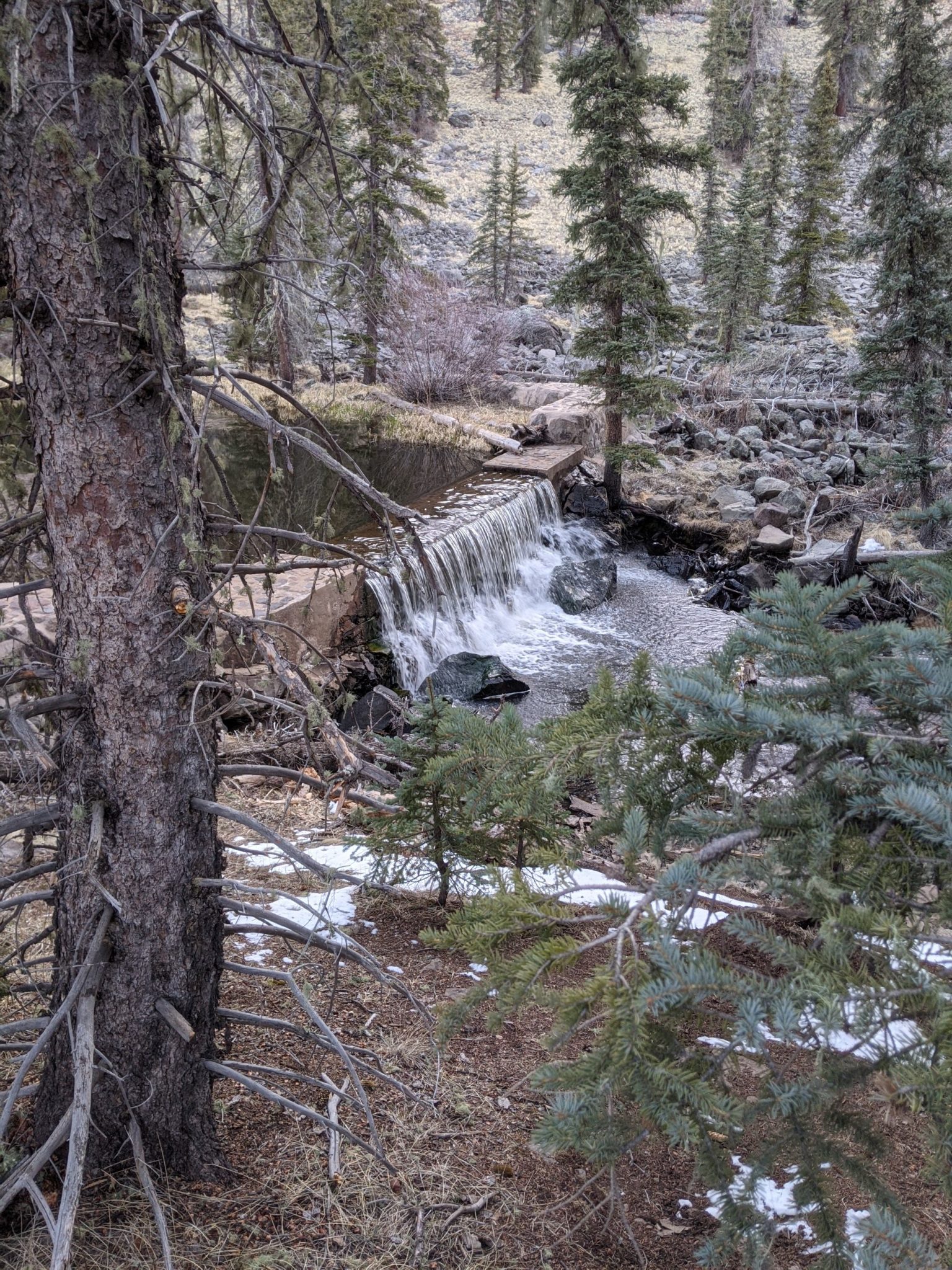 Continuing down the little canyon, a burn area has affected the trees in the heights, but near the river was spared.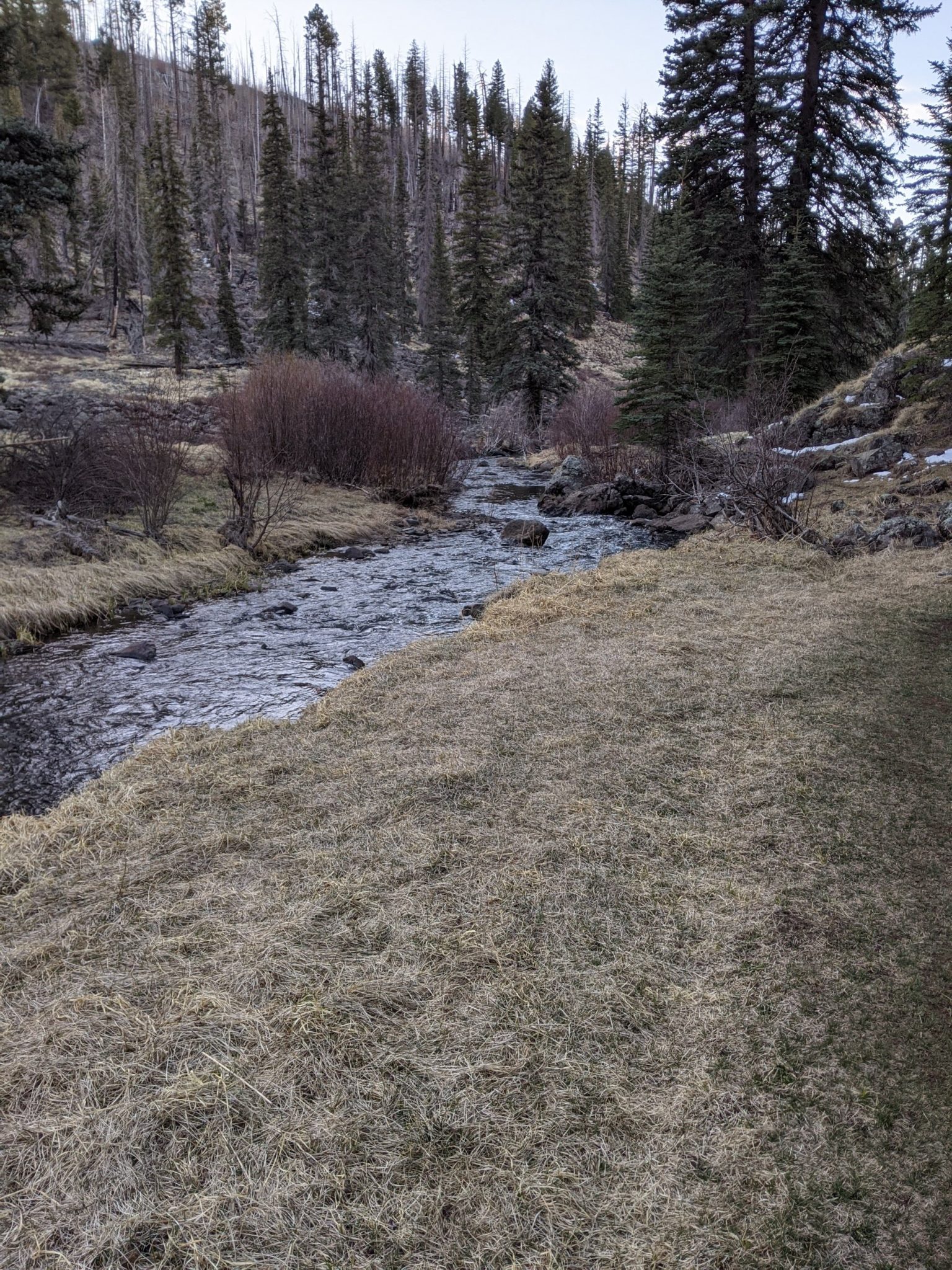 After fording the river once, I climb out of the canyon and get on Indian Spring Trail, a loop trail that swings north and provides the MRT with a couple of more town resupply options, then swings around to head towards the next adventure. The trail is in a burn area, and several blowdowns block trail, but many have already been cleared. Shipman Spring has unique troughs fashioned out of hollow logs.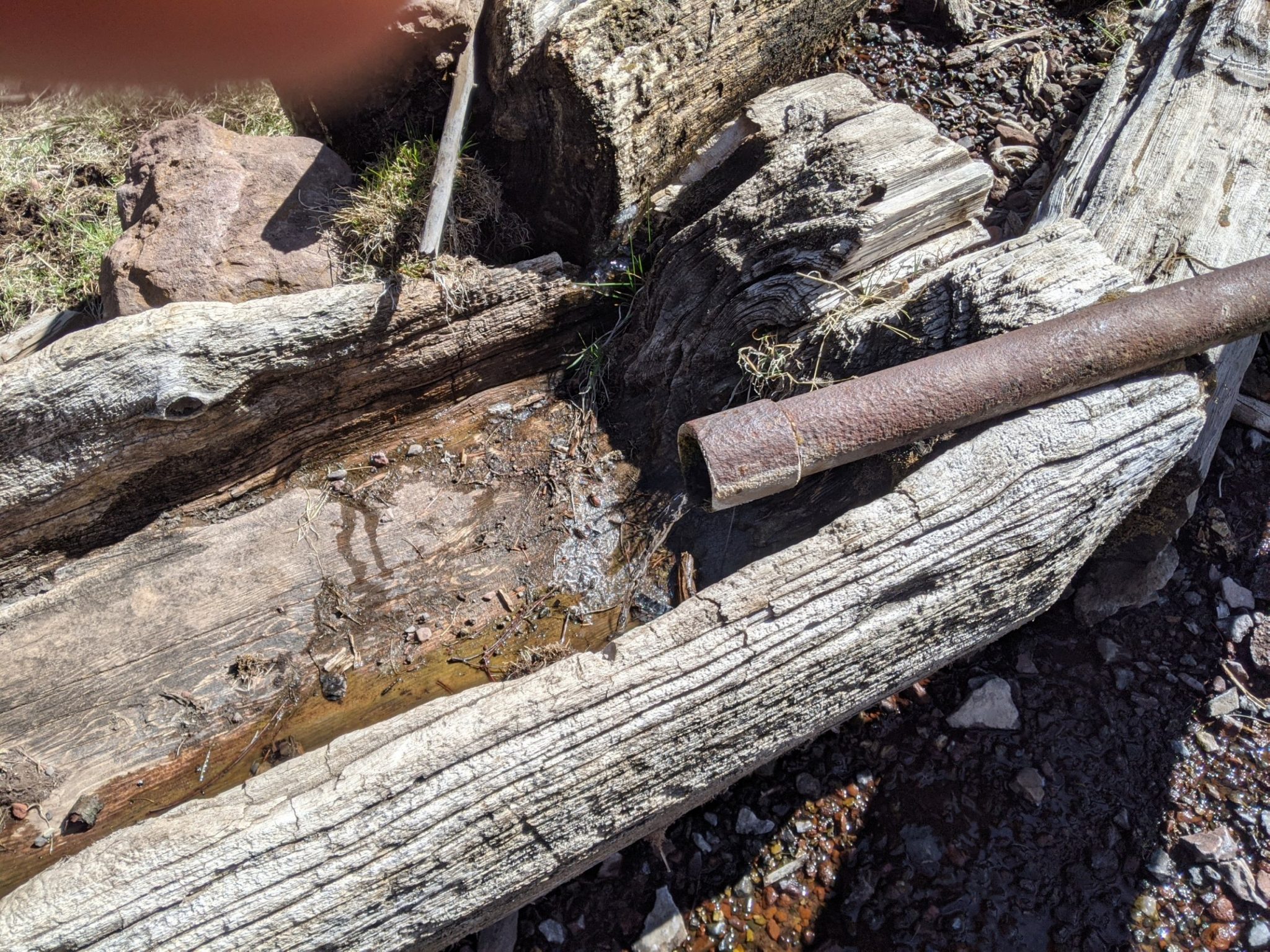 The route heads south on road for several miles, starting at over 9k elevation in mixed conifer with aspen, down to 7.8k, back in Ponderosa. After some cross country waypoints and a bit more road, the main event of the day is starting on the Black River, with dark volcanic rock on the canyon walls.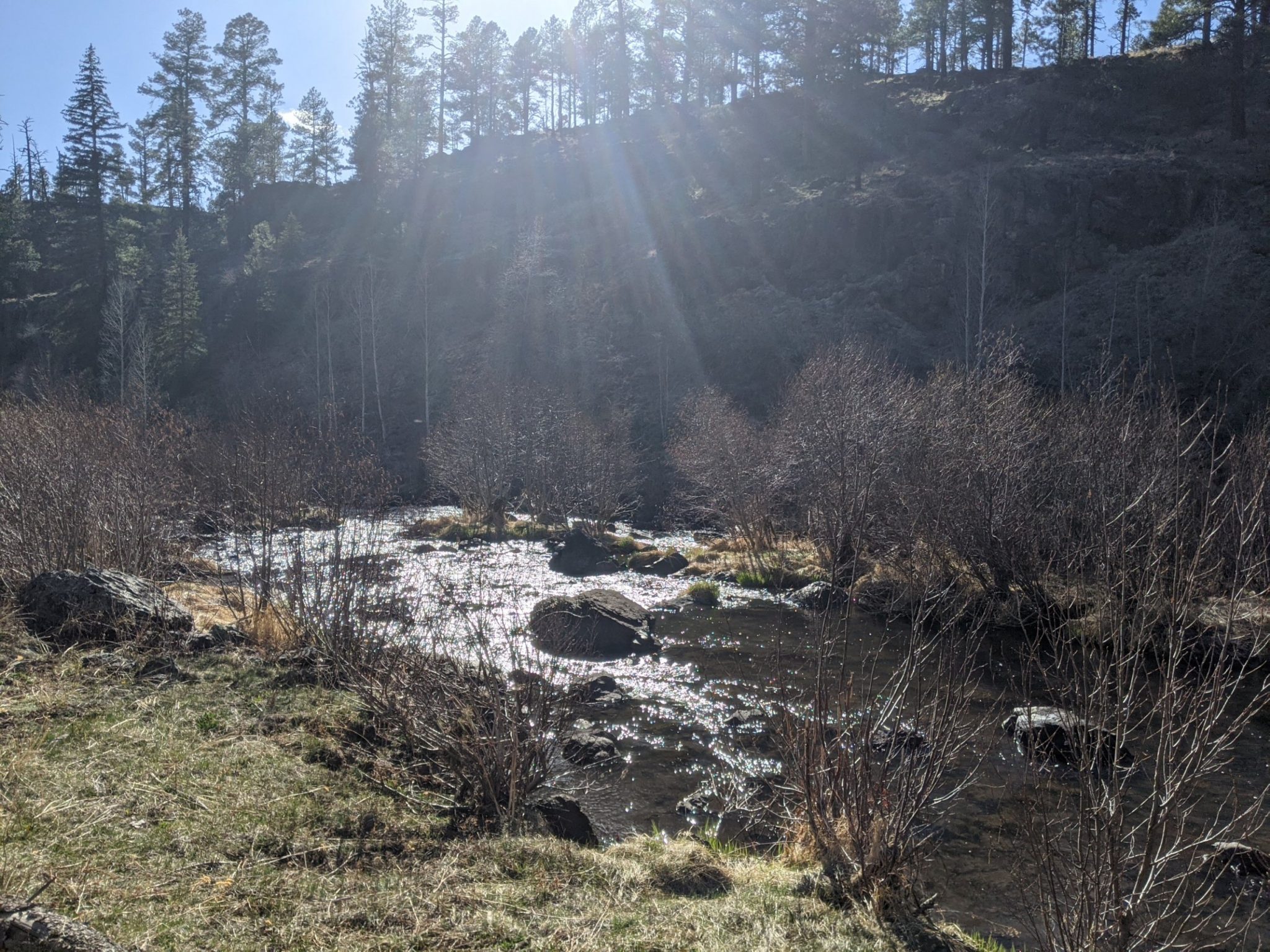 Fording the river is tricky because the rocks are so slippery. Wedging my feet between the boulders seems to work. After one of several fords of the day, the route goes way high op the canyon wall on barely visible primitive trail, with several blowdowns, and I lost the way several times, and gps does not help much on steep slopes. After the fourth ford, that is enough for today.