​GET 2017 Day 9, March 26, Sunday.
Start at rim of Turkey Creek Canyon, near segment 6 alt mile 30.
End Blackrock Canyon trail, 3 miles from intersection with Holdout Canyon Trail
Miles walked: ???
The trail descends down to the bottom of Turkey Creek Canyon.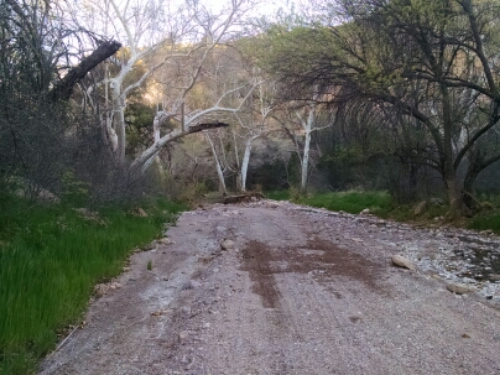 Trees with peeling bark that look like sycamores are at the bottom, growing where you would expect cottonwoods.