Thursday, May 26, 2016
Grand Enchantment Trail section hike Polvadera NM to Tijeras NM, starting here
Day 5
Start waypoint 1 mile past 35175 Ojo del Indio spring, Segment 35 mile 16.8
Stop waypoint mile 3.8 of Segment 36, near Tajique Campground
Miles walked [Segment 35] 27.1-16.8 + [Segment 36] 3.8 = 14.1
Still following the Crest Trail, sometimes we have to climb down and then back up, like here at Comanche Pass.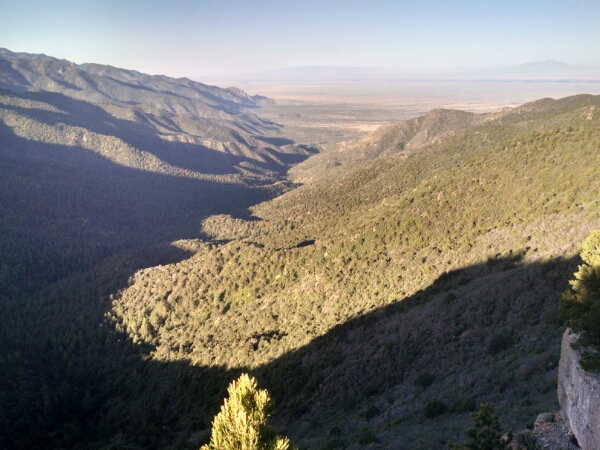 Here is another view looking down the pass from the heights.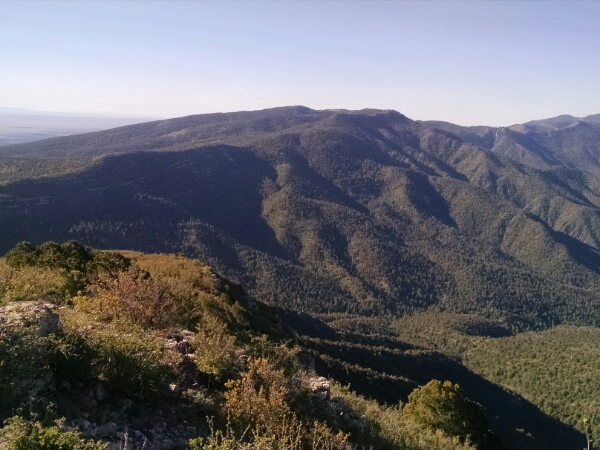 To the east, we can see White Sands in the distance.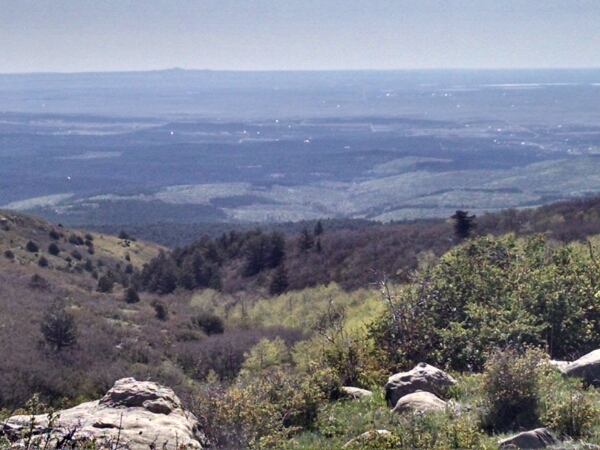 After a time the trail passes a huge open meadow, shown here with the Sandia Mountains in the background.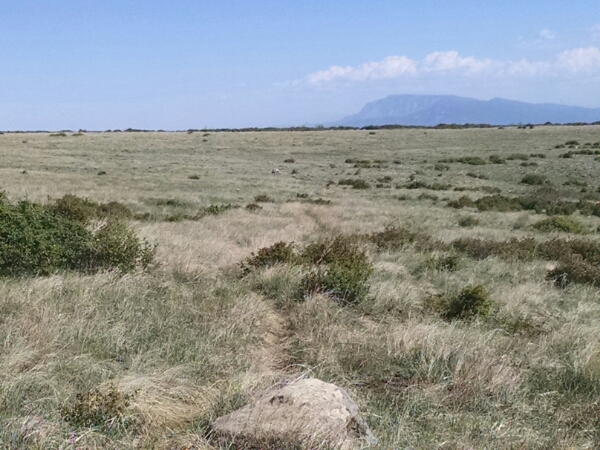 On the approach to Fourth of July Campground some large buildings came into view far down below, which appeared to be a summer camp.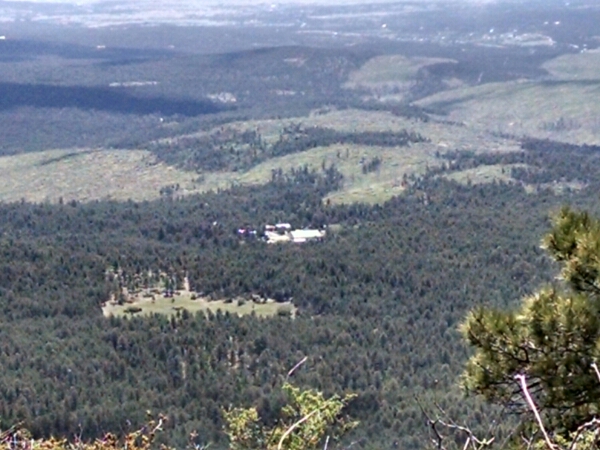 Later, road signs confirmed it is a Baptist camp.
West of the town of Los Lunas a huge dark flat rectangle comes into view, here partially obscured by cloud shadow. (Later research reveals this is a huge solar array.)
A word about the trail… overgrown. Scrub oak and thorny plants often encroach into the Crest Trail and takes some getting used to pushing through for miles at a time.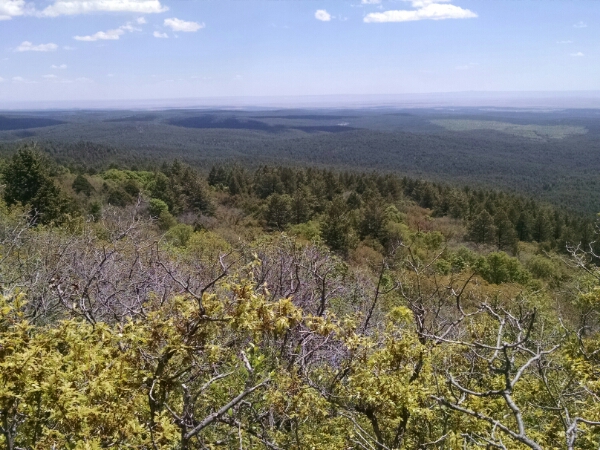 The tread is often faint, and cattle trails confuse the true path.
However, I often grumble at this point on hikes, and then eventually my eves adjust and can pick out faint tread more easily, so don"t mind me.
Coming into Fourth of July Campground, we see what gives it its name.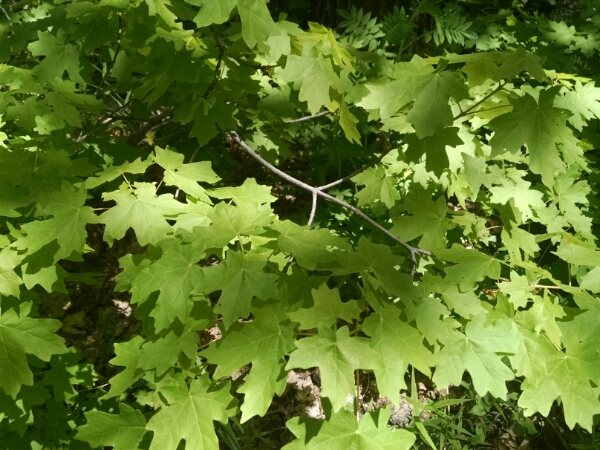 A large stand of maple trees thrive here, and no where else in the state. All our other tree leaves turn yellow in the fall, but these turn brilliant red, which someone compared to fireworks at the Fourth of July. People come from miles around to visit the trees in color.
I pass by this campground and head down to Tajique Campground a few miles down the road, and see this.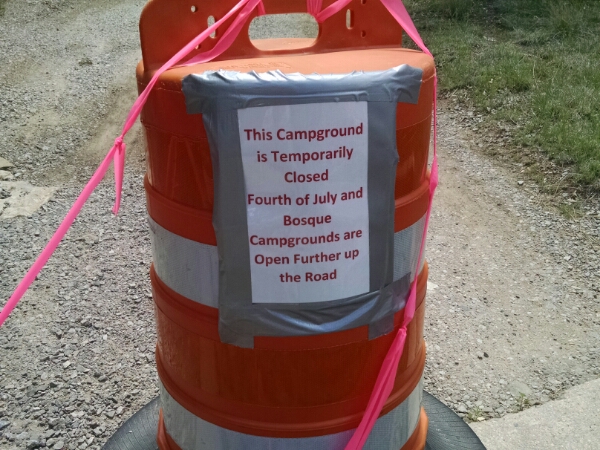 Oh well, it is National Forest land across the road, so fair game for stealth camping by backpackers.
I need to stop here, causing a short hiking day, because the next 27 or so miles is a road walk along private land where camping is not allowed, so must be walked in one go. (There are unofficial routes that do stealth walking on private land, but having some idea of the feelings of the land grant families in this area, I would not dream of stepping foot on private property around here.)
I will not hitch, but accept a ride on NM 337 if offered. Which I do not expect.
[no audiobooks today]