CDT Montana 2016
Day 7, July 12, Tuesday.
Start Roadwalk about 15 miles from interstate along Sheep Creek Road to 05-253AP Sawmill Trailhead
Stop 05-327WT near Sheep Creek
Miles on trail: 7.4
Mike at the motel gave me a ride back to Sheep Creek Road exit 9 at interstate, but was not able to drive the gravel road. The road-walk went pretty well, and I arrived early afternoon at the trailhead.
Hiking up to the spot where I turned around yesterday, pellet snow started falling, then a steady rain. (The weather report said 30% chance of rain today and then clear for several days.)
Not many pictures today after the rain.
I climbed down the bad weather high-point, and eventually rain stopped… for a while. The pathway wound past some mountain with exposed rock, a change from the rounded grass-covered mountains seen in recent days.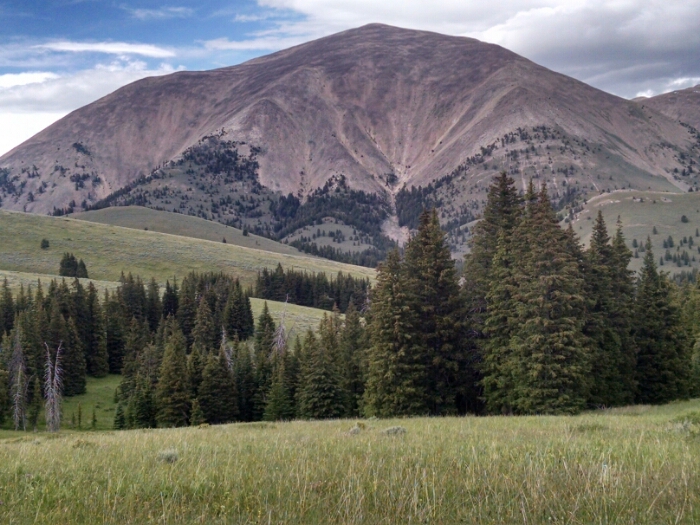 DNA caught up with me and we hiked the rest of the day together with good conversation.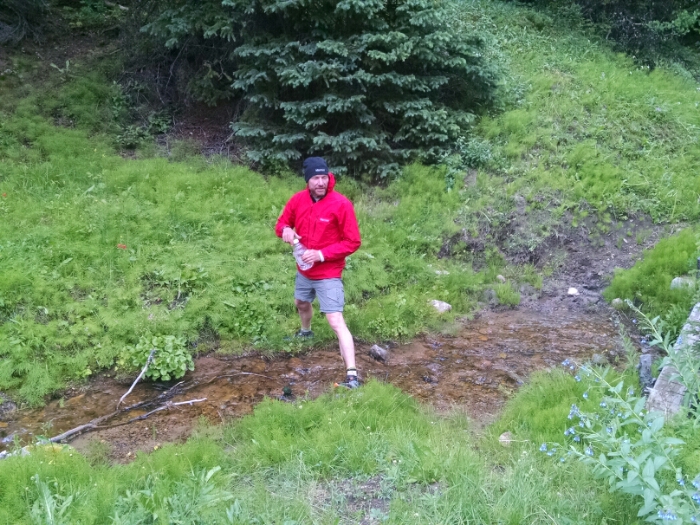 We ended stopping our hike a little early due to threatening rain, set up camp near each other, and he built a wood fire to boil water. We talked more until rain and. cold drove me to shelter.
Tomorrow I might start earlier, since he is a faster hiker and will catch up.