CDT Montana 2016
Day 6 July 11, Monday.
Start 05-275M, on approach to cross the Continental Divide
Stop 05-230M on the other side of the Divide a short distance
Miles forward… about 3
In morning the tent was surrounded with funny white stuff.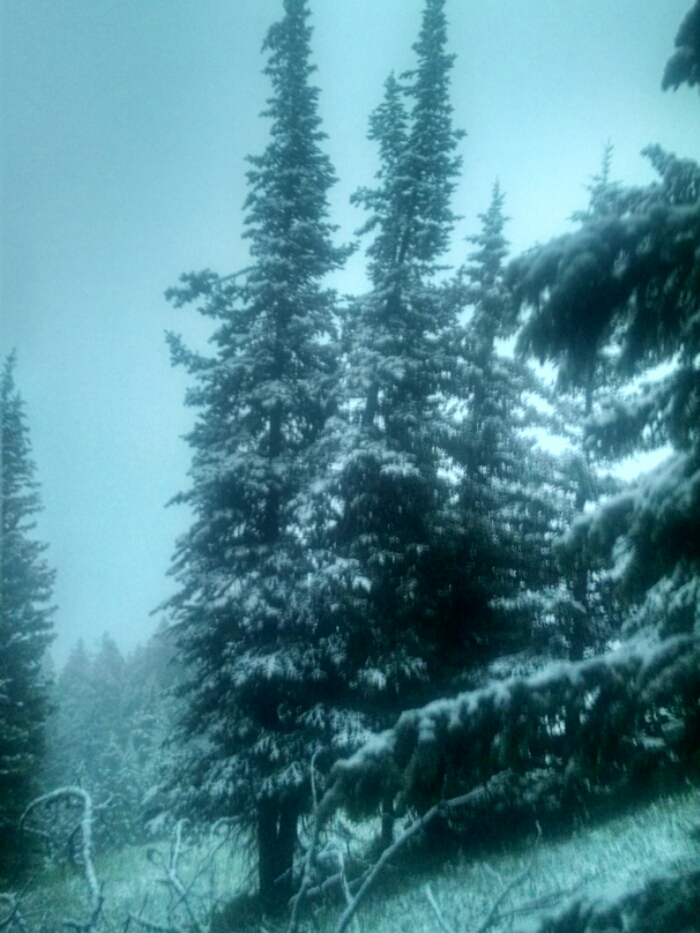 The top of the mountain was covered in snow, still coming down hard and sticking. White-out conditions made it hard to know how far down the mountain the snow extended. I decided to cross the Divide and go down a little ways and see if one could walk out of snow.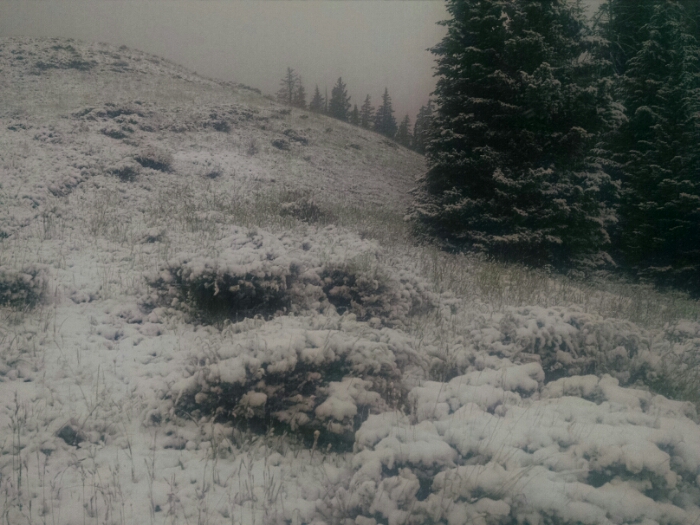 At first the trail was easy to seeg but as snow accumulated the path became invisible. A few posts marked the trail, but they soon disappeared and.the only way forward was GPS, causing slow progress as you trudged through sagebrush and high grass covered in snow.
I had to make a difficult decision. As weather and challenging trail conditions slowed my progress in past days, I might take more days than expected and run out of food. This situation had been on my mind for a couple of days, but this was the precipitating event, literally. If necessary I would hike back to the trail crossing the interstate and somehow get a ride to Lima, MT.
Back down the mountain snow became rain.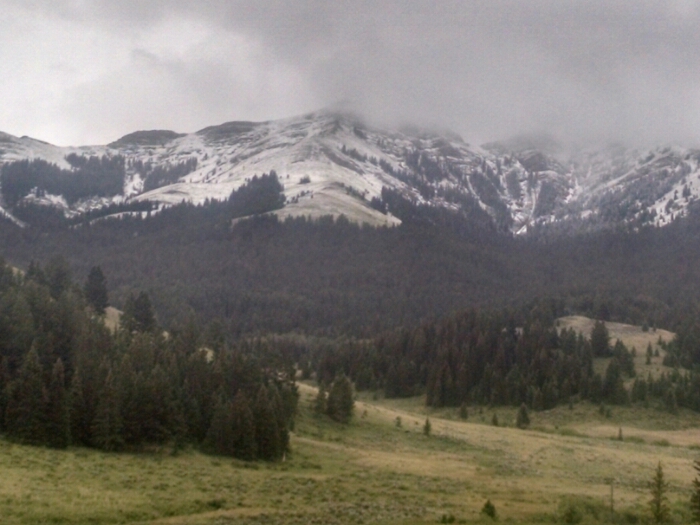 Near Sawmill Trailhead I saw a group camping, a rare sight along the CDT.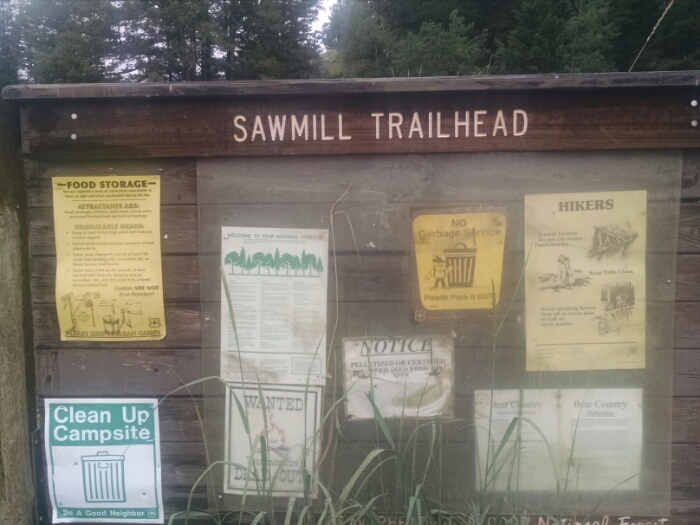 Turns out they were part of a wilderness experience group. One of the leaders pointed out that the trailhead road goes right out to the interstate with distance 15 miles, only a few miles north on the interstate from Lima.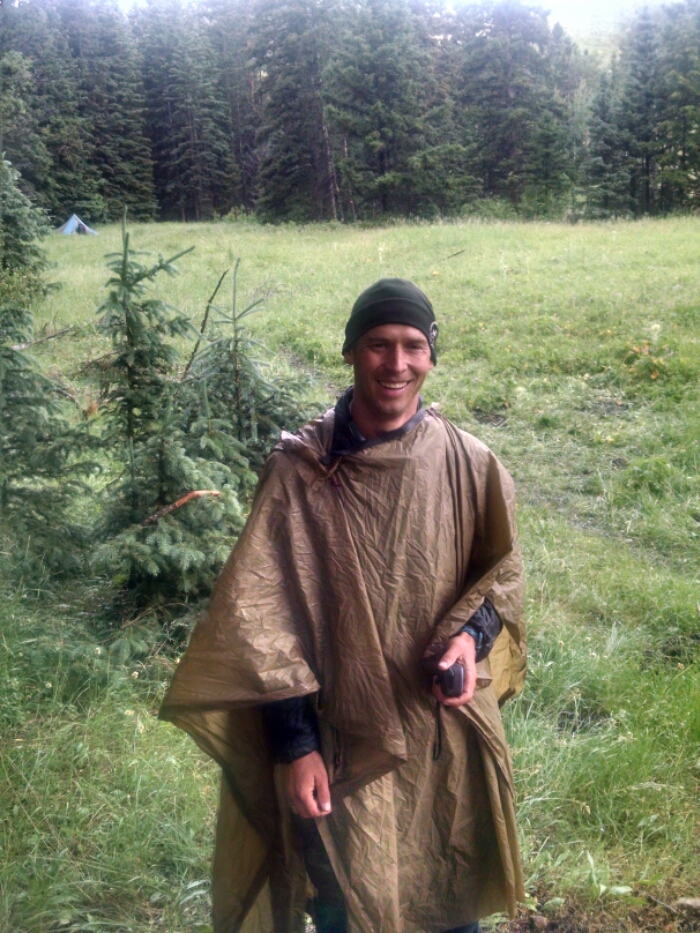 That was a lot better than my plan of walking back along the CDT, along the Roller Coaster now covered in snow.
Some ranchers picked me up during my fifteen mile road-walk, and brought me as far as the interstate. On of the cowboys showed me the dirt access road, going all the way to Lima, and I still did not have cell signal, so I walked the 5 miles and got to town.
Mike at the Mountain View Motel got me set up with a tent site, shower, and laundry. Construction crews had taken all the motel rooms in town. He had me find DNA, another section hiker like me, and we had a good discussion about CDT methods and tools.
I rarely get a chance to talk to other long distance hikers at any length, and DNA gave me some good ideas. He was headed back to the trail today, so we might see each other again.
I got to chat with other hikers around the motel, after getting cleaned up.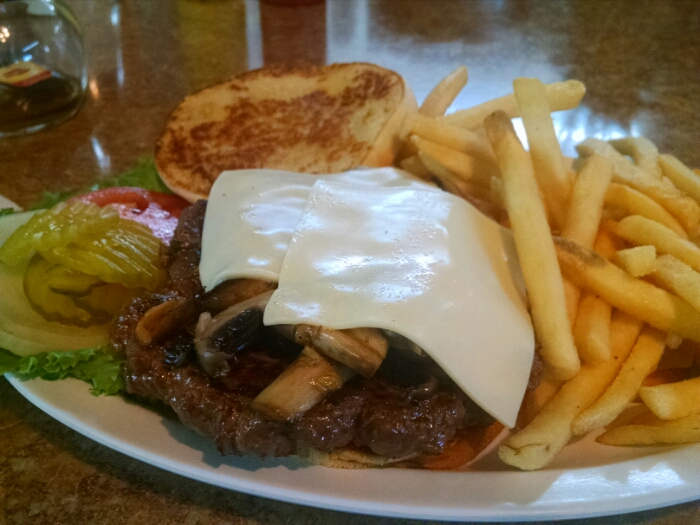 Back on the trail tomorrow, with more food.