PCT 2018 Day 93, July 24, Tuesday
Start mile 2196.5, corner at switchback
End mile 2226.3, road crossing with state route 23, then hitch to community of Trout Lake
Miles walked: 29.8
Today presents several lakes , including Blue Lake here, and therefore also mosquitos.


The trail has several ups and dow, bouncing between 3k and 5k. We continue to approach Mount Adams.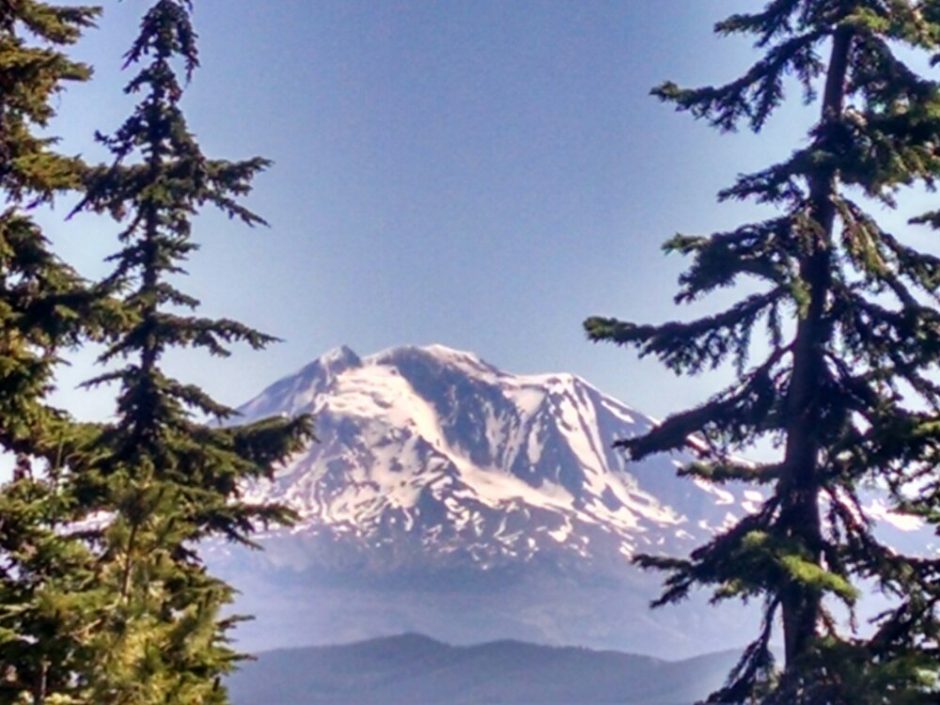 With a light pack and motivation to enjoy town treats, I finish 30 miles relatively early in the day, reaching the road at 5PM. This road has little traffic, and the few cars going by were not inclined to stop. After an hour I walked down to a cell signal and started dialing trail angels, but a couple from Portland offer me a ride before I can find an angel who might be available.
On the way down I spot Magic Beans, hitching back to the trail.
The general store has my two packages waiting, including a repair for one of my trekking poles. How pleasant it will be to get back to two poles.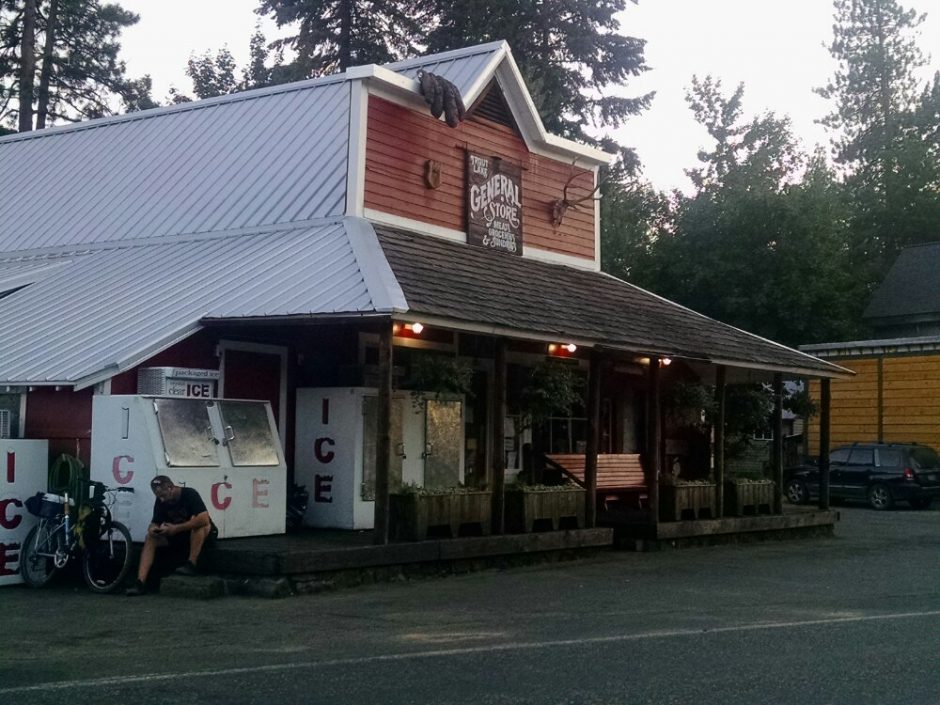 A large cat seems to be in charge of the store.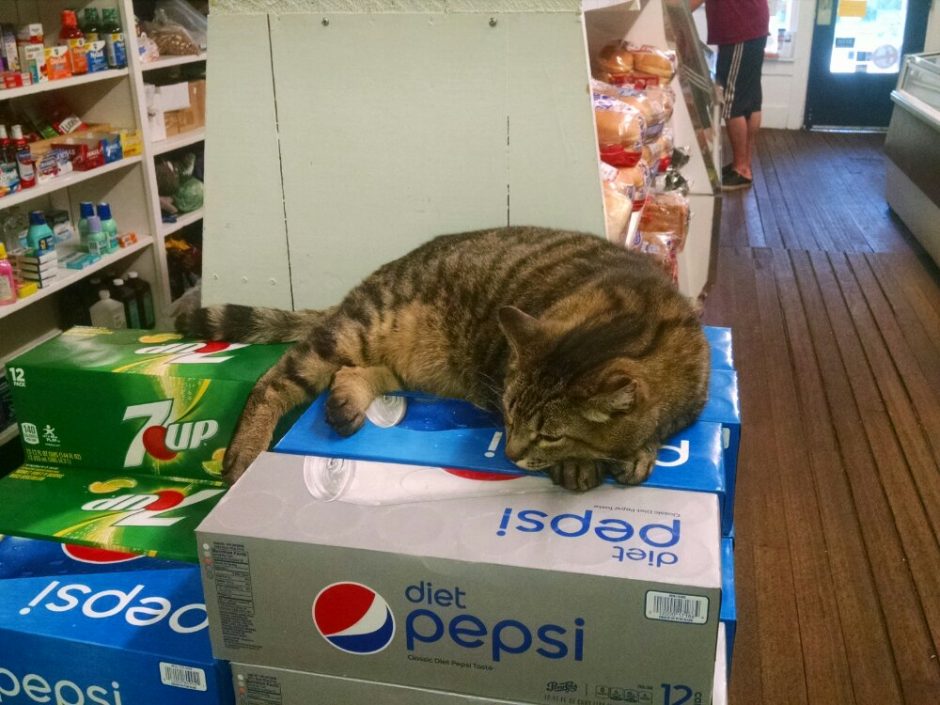 The store owner does not have any more rooms available, but offers me free space on her lawn next door. This saves me a fee at the nearby campground, but more importantly gives me access to store wifi.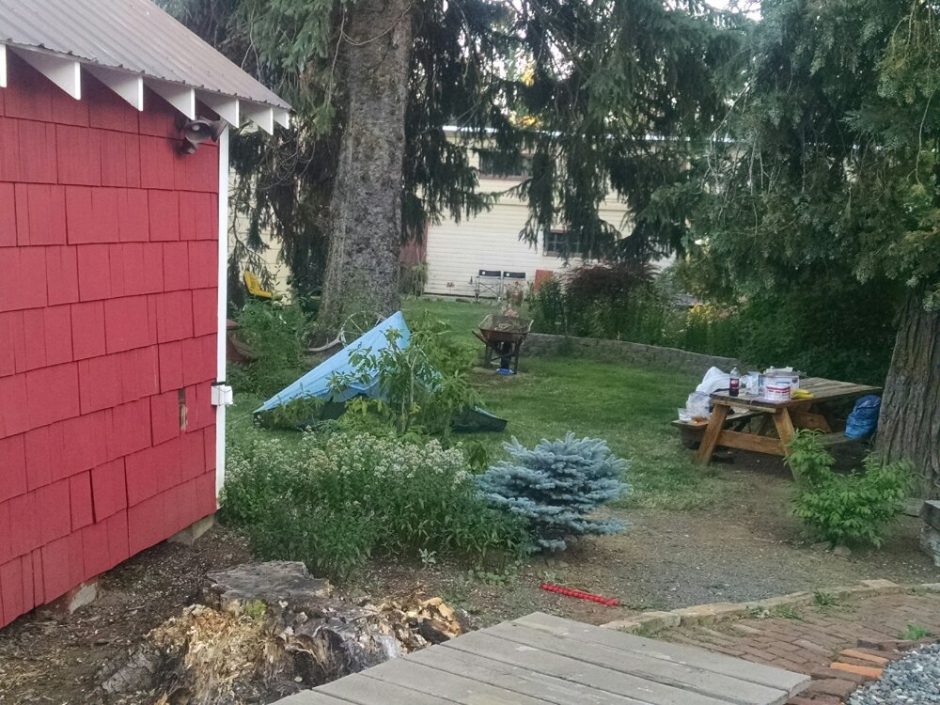 The cat comes out to my tentsite for an inspection.