MRT 2021 Day 2, April 6, Tuesday
• Start S1A 8.5 of 13.8
• End S1 mile 17
• Miles walked: 22.3
A few miles of dirt road lead to Parsons Trailhead, and soon branches to Packard Trail. A lovely pond on Sycamore Creek provides the best water of the day. I hike up to Parsons Mesa, and go along the top for some miles.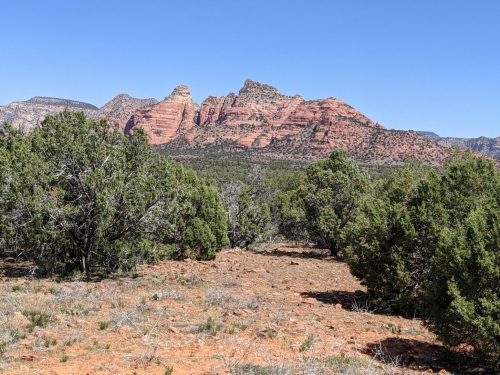 Descending back into Sycamore Canyon Wilderness, the route stays on the west side of the canyon, with plenty of ups and down from side channels. Dirt and rock turn red, and red cliffs begin to come in creative shapes.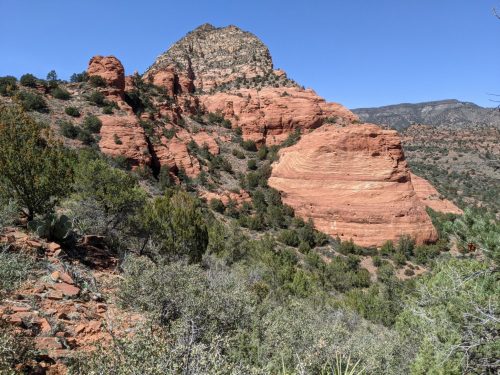 At midday the guide reported a rock pool of water, a tinaja, a 100 yards off the trail down a dry creek bed, and I found it, and it was clean and cold, very welcome.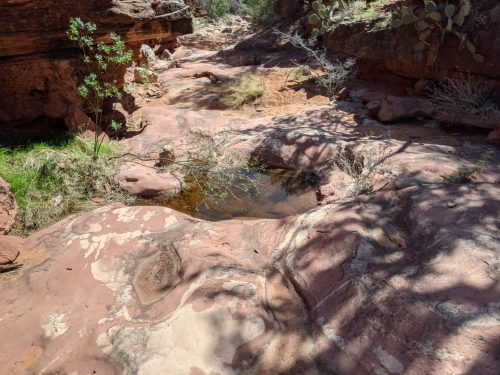 Later on more rock pools are discovered, as the route leaves Sycamore Canyon proper and follows the main drainage on large rocks for a few miles, slow goinge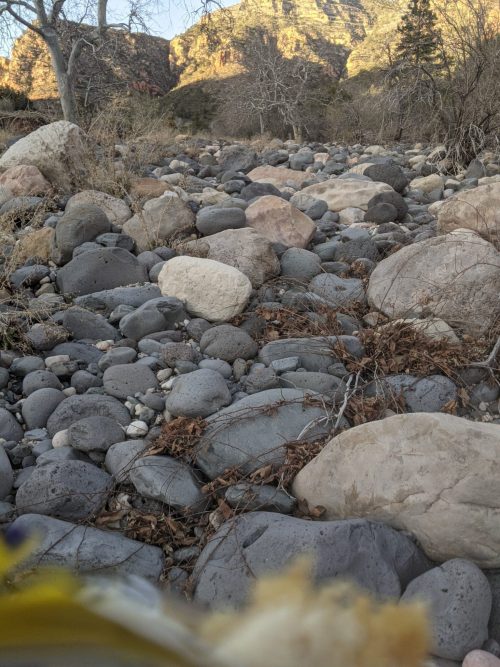 Finally I collapse on a gravel embankment, with a steep brushy thorny trail ahead of me first thing tomorrow.