AZT 2020 Day 9, March 17, Tuesday
Start mile 173.7, half-mile to Cathedral Rock Trail (passage11mile9.4)
End mile 191.5 at road junction on Oracle Ridge (passage12mile8.7)
Miles walked:  17.8
I passed a dozen tents near Cathedral Rock junction, where the trail starts to climb out of a box canyon.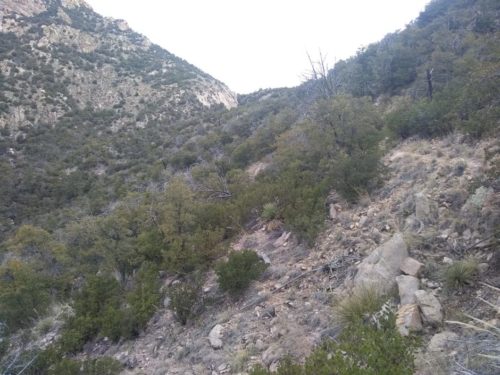 But instead of going over the saddle, the trail turn toward one of the walls, beginning a climb up to Mount Lemmon.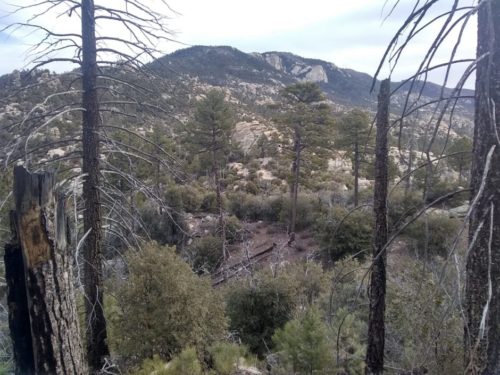 During the ascent the trail goes through a maze of rounded boulders on Wilderness of Rock Trail, and finding ta footpath on flat rock presents a challenge.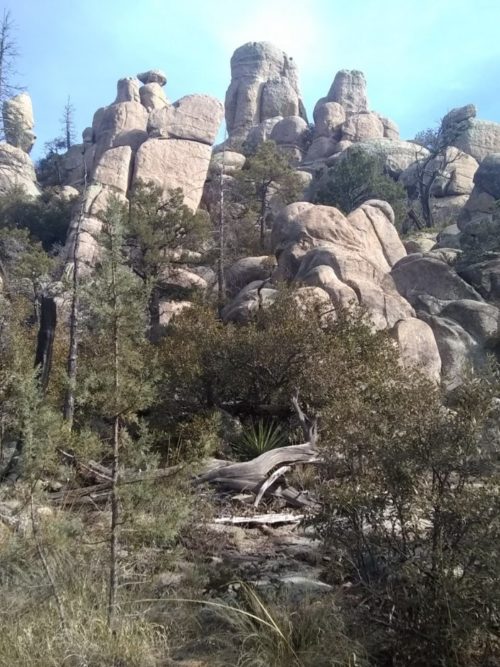 Later the trail follows along Lemmon Creek, with many water crossings, and finally reaches a campground and a short roadwalk into the resort town Summerhaven. I pick up my supply box at the general store, and go out to their side patio to pack, snack, recharge electronics, use wifi, and make calls.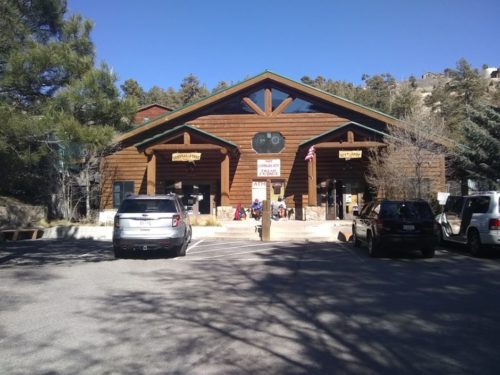 "Detour" (PCT2018), who I met yesterday, comes by, and we chat.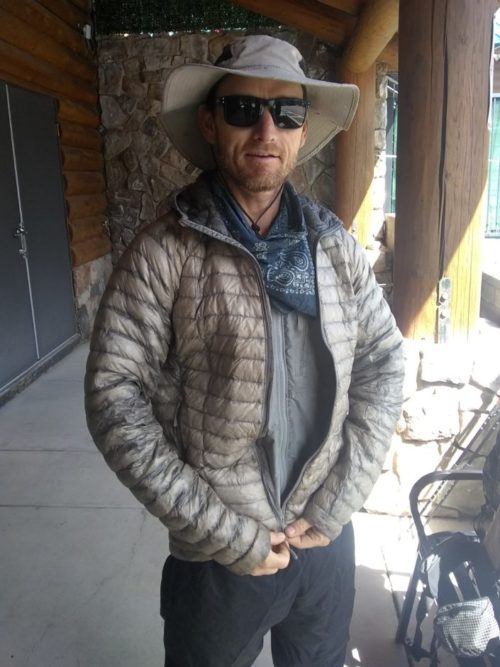 He goes off to lunch and I download podcasts and snack more and somehow two or three hours have gone by. That's the trouble with towns.
Leaving Summerhaven the trail goes along long narrow Oracle Ridge, with views on both sides.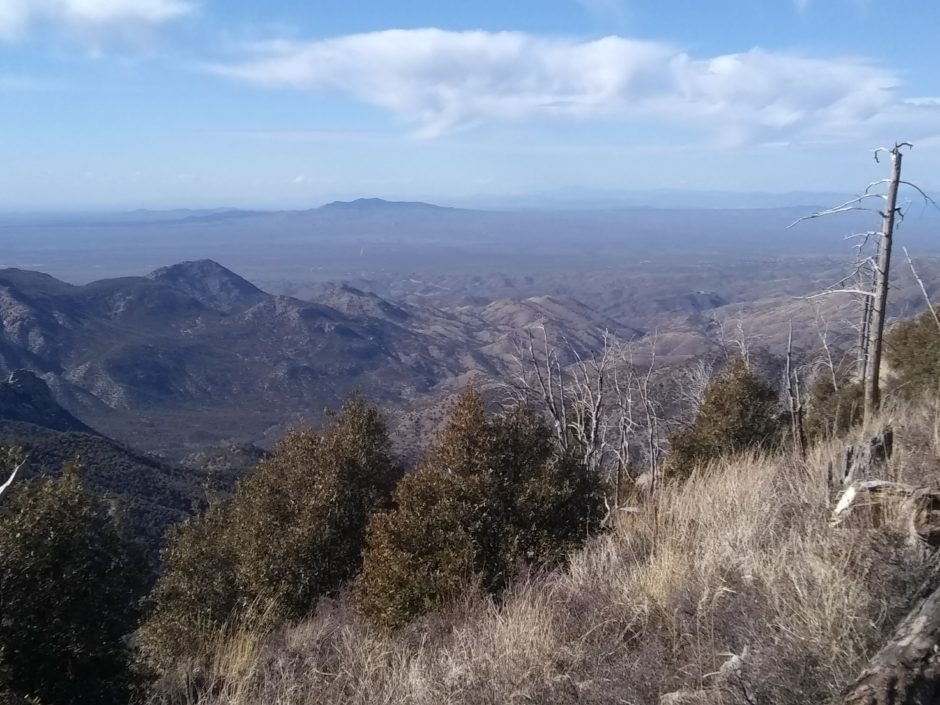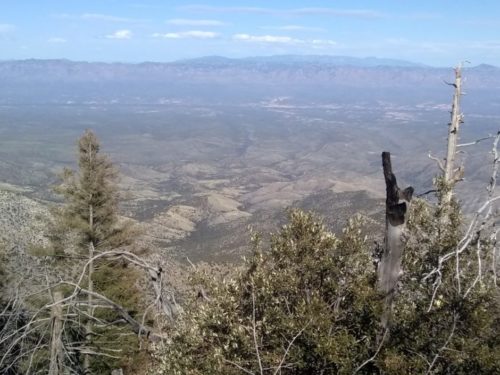 The ridge descends very gradually, and looks to finally join some hills below, and I will find out for sure tomorrow.