AZT 2020 Day 10, March 18, Wednesday
Start mile 191.5 at road junction on Oracle Ridge (passage12mile8.7)
End mile 218.6 (passage14mile11)
Miles walked: 27.1
The trail continues along Oracle Ridge, slowly descending to the hills below. I meet "Detour", and we walk a few miles together in conversation before he stops for breakfast.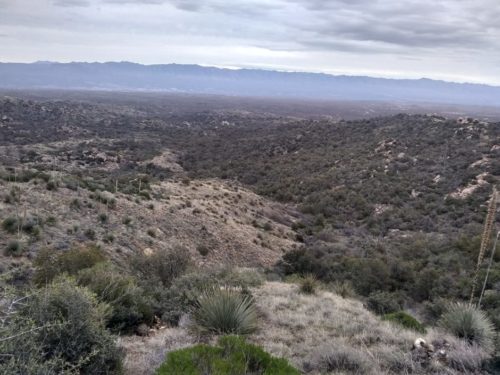 Today we are over a quarter the way through this trip.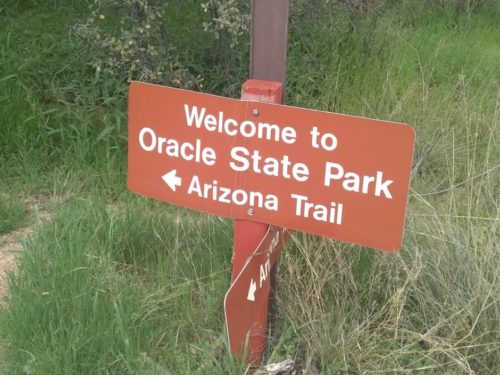 The rouse meanders along low hills in Oracle State Park, among a network of other trails.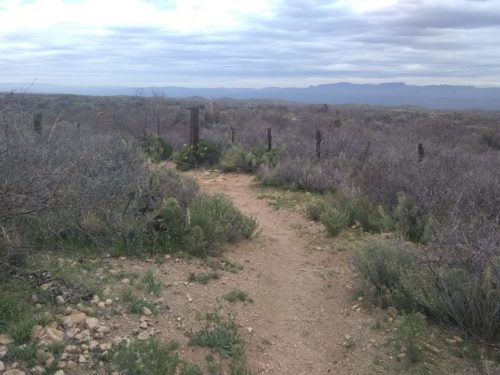 The route makes wide turns through taller hills, named the Black Hills, for some miles, then stays along the heights, as steady rain begins.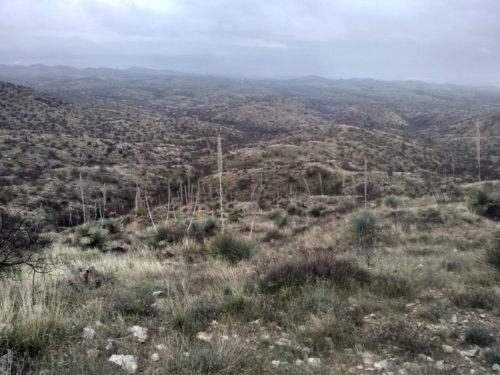 Wind and rain threaten to overwhelm my rain gear, so I camp early. Tent stakes do not go in the hard ground. This must be the soil locals call caliche. Finally, drenched, the tent is up and I escape inside. During a brief pause in rain I go out and secure tent stakes against high winds with rocks. It is a good thing to do. All night rain and wind beat at the tent, while I cower inside, dry.