PCT 2018 Day 9, May 1, Tuesday.
Start Idyllwild, walk Ernie Maxwell trail 2.6 miles, then the 2.6 mile Devil's Slide Trail to PCT mile 179.4, just past the fire closure
End mile 195.4, small campsite
Miles walked: 21.2
Weather is coming, in the form of rain and likely snow, and I will be stuck here in town for another day, or likely two, if I do not move fast. The Ernie Maxwell Trail starts as side-streets through Idyllwild, then a trail, and only one set of footprints is there before mine. This trail climbs from 5.5k to 6.5k elevation. The Devil's Slide Trail climbs to 8.1k. There is no rain yet, foggy, and little wind. Rejoining the PCT, the climb is to 9k elevation, above the clouds, still little wind.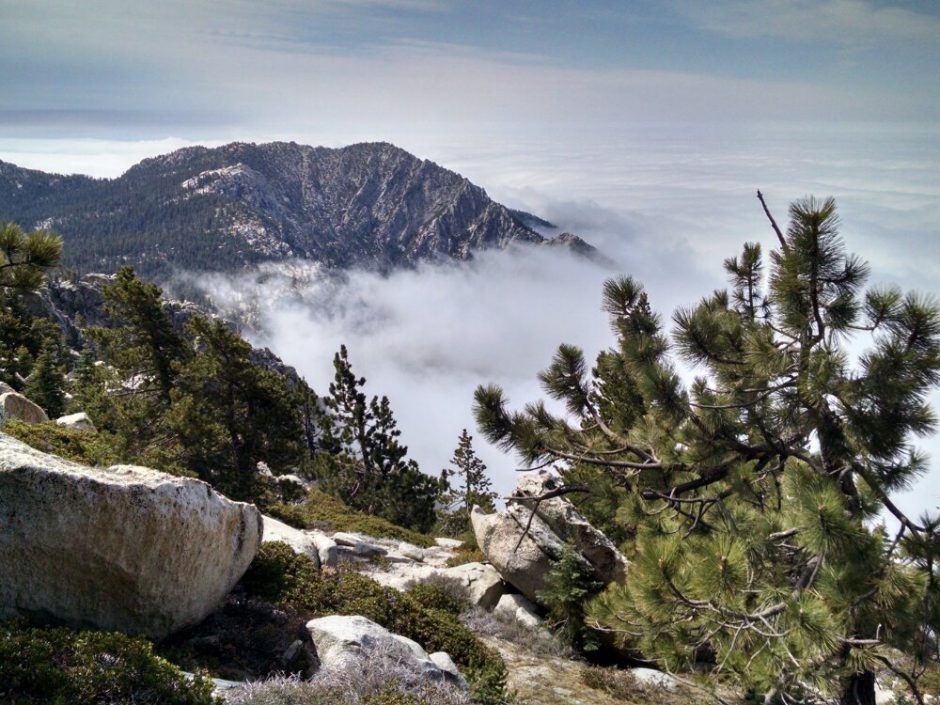 An alternate trail goes to the San Jacinto peak at 10.5k and stunning views most days, but I stay on main trail to be ahead of the weather. At a creek I stop for water, and two other hikers are there, all of us silent, enjoying the peace and water sounds. These are the only hikers seen until 1PM. The trail goes through San Jacinto State Wilderness, and some old-growth trees, their tops beginning to fade in the fog.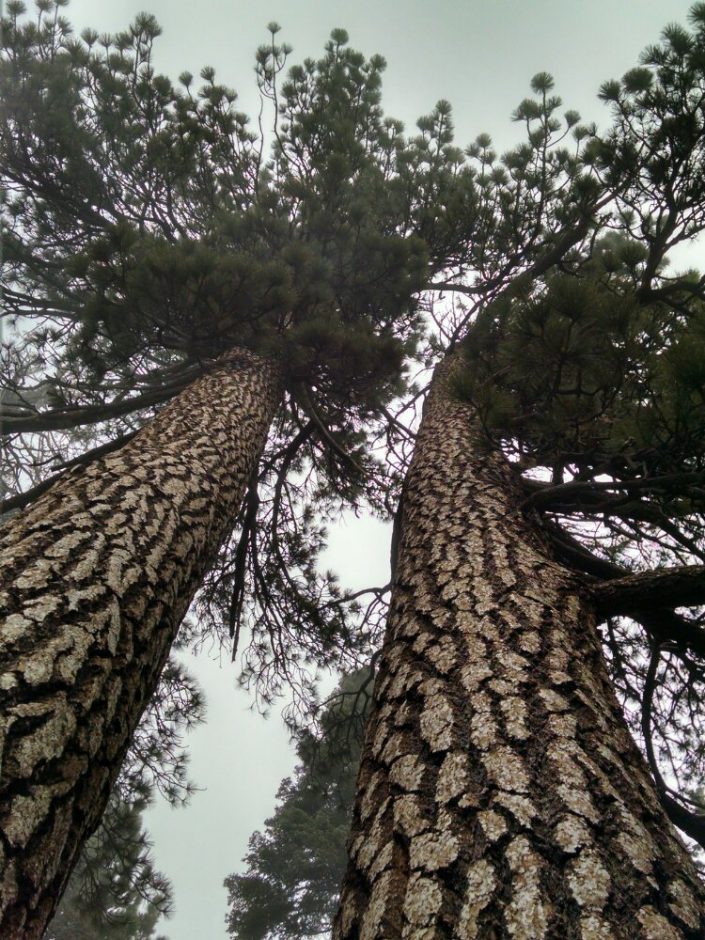 The route goes from 9k elevation to 2k elevation and very dry and warm desert. This is the biggest elevation drop on the PCT, and will take longer than today to finish. As the trail descends into the fog, some ice is blowing around and accumulates on trees.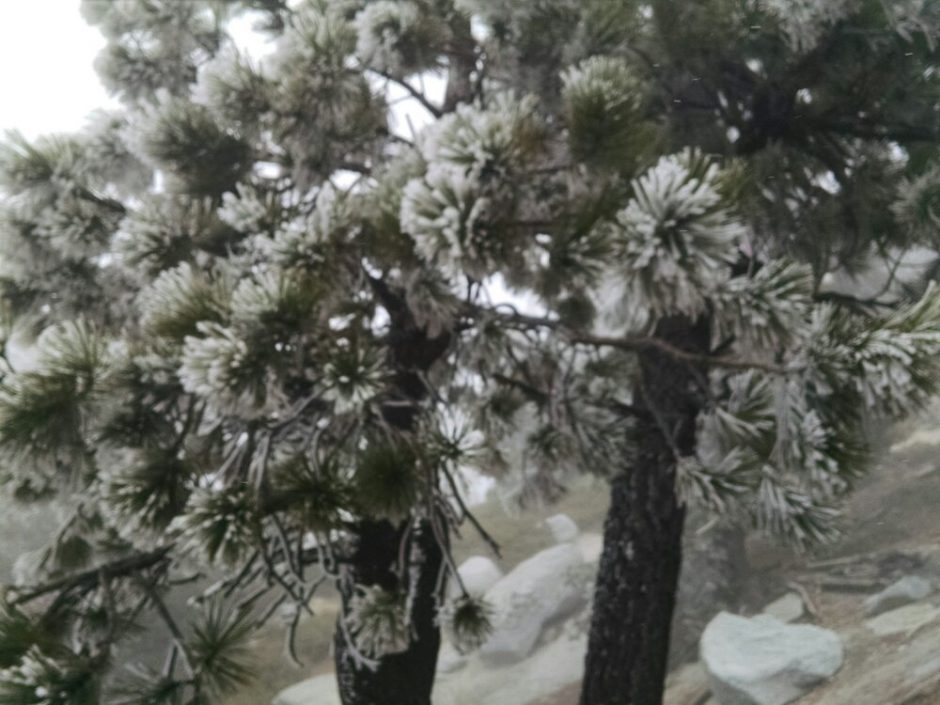 Donning cold-weather gear, I hike in blowing snow down to 5k elevation, where the snow turns to showers and mostly stops. The campsite is exposed to the wind, and my tent is buffeted by gusts through the night.