PCT 2018 Day 10, May 2, Wednesday.
Start mile 195.4, small campsite
End campsites on Mission Creek, mile 226.1
Miles walked: 30.7
Zig-zagging down the mountain took another 4 hours, down to elevation 2k. Then a few miles through loose sand, and a highway underpass, where trail angel Mama Bear was waiting to give out hugs and food.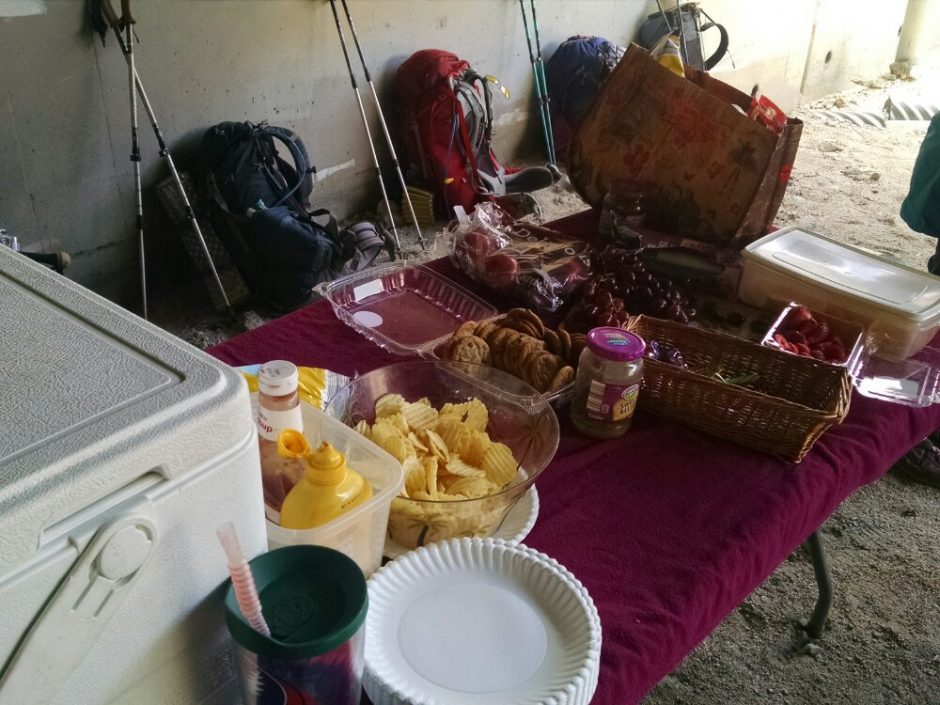 Hot dogs are in the cooler.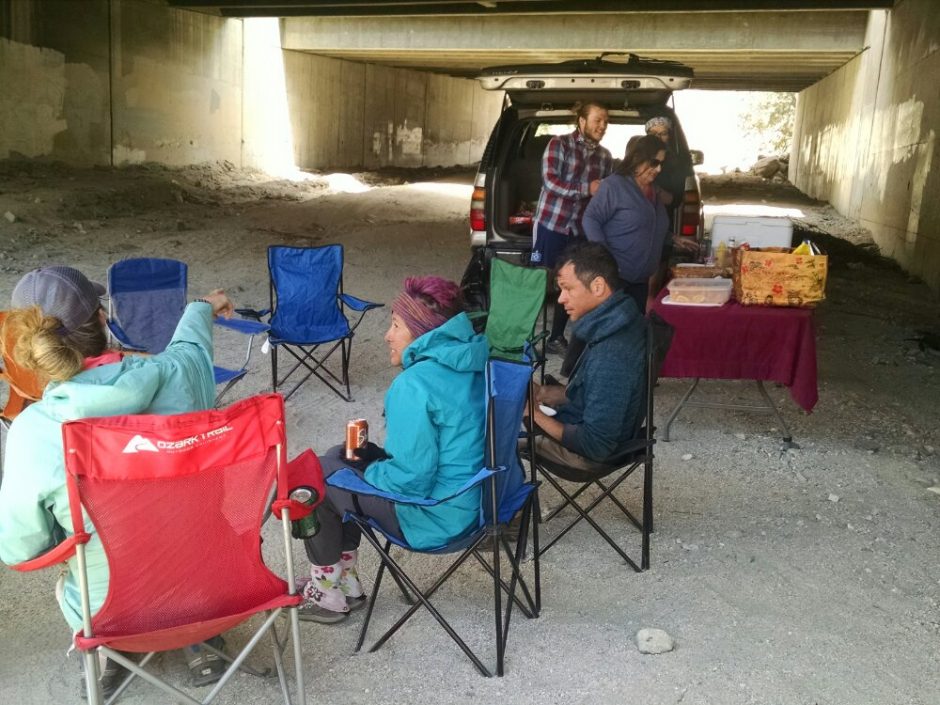 The trail goes by the Mesa Wind Farm, which we could see while coming down the mountain.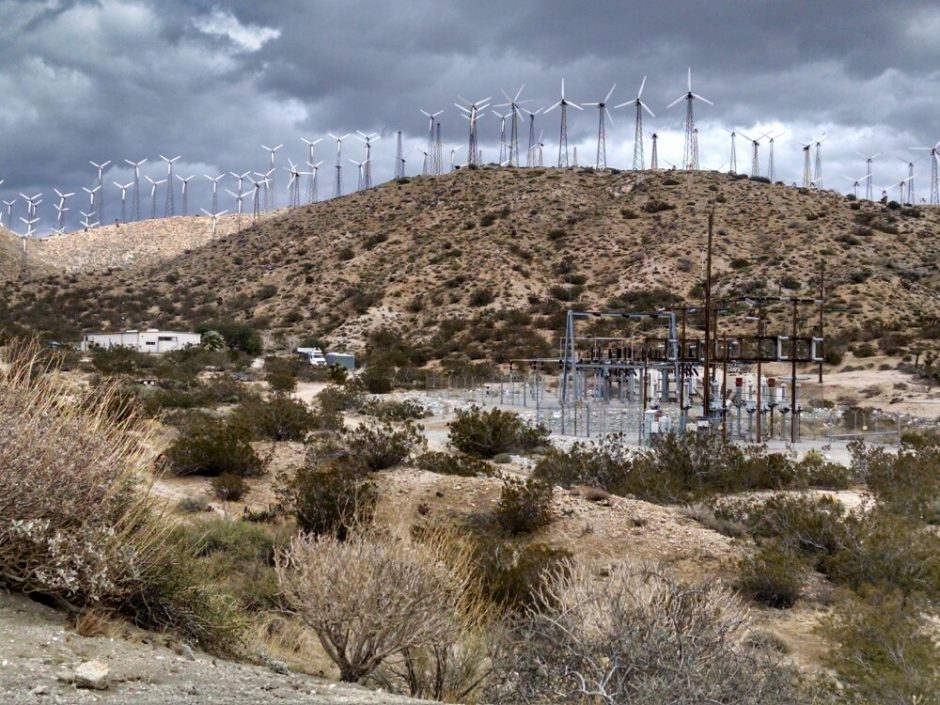 Their maintenance shed welcomes hikers, but was closing just as I got there. The San Gorgonio Wilderness had miles of steep canyons and grand views.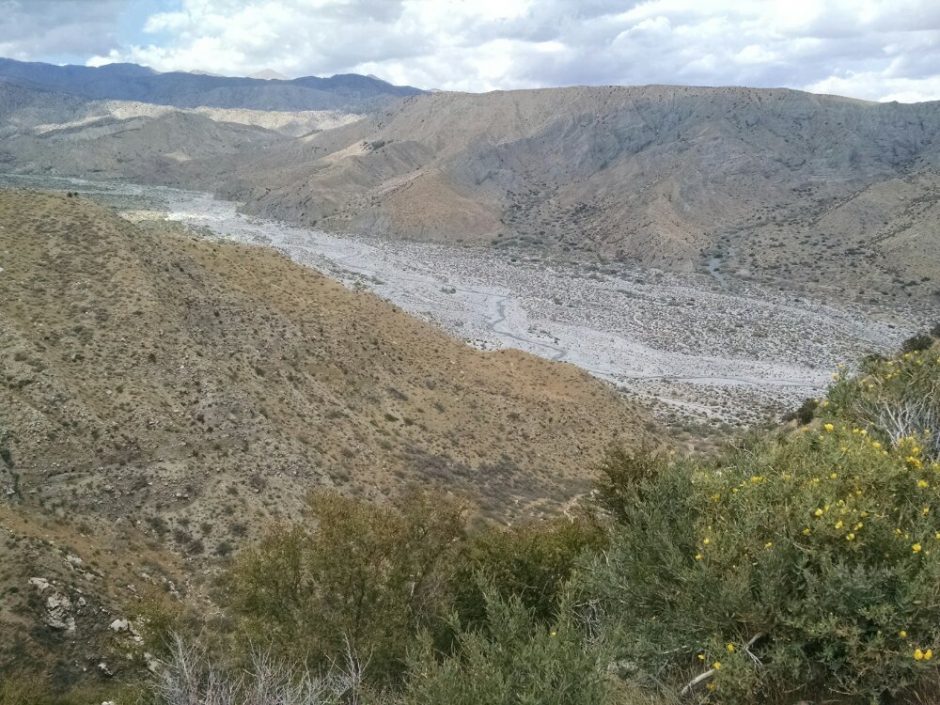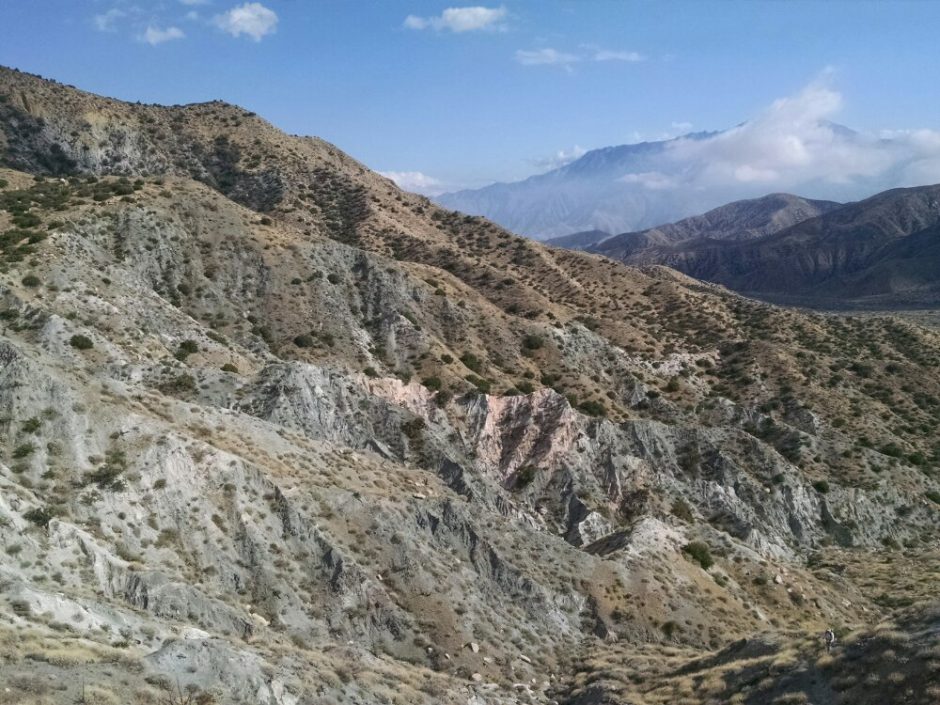 The first designated campsite within the wilderness was too early, so I pressed on to get to their next site. Nonetheless, I met and chatted with several people at camp: Rattlesnake from the UK, Donna, Dana, Todd, Spooked, Ms Frizzle, Cathy, Skinny Santa.