Over 19 volunteers from the NMVFO, Backcountry Horsemen Gila Chapter, and Southern NM Trail Alliance teamed up from May 19-24 to work on trails in the Railroad Canyon area in the Gila National Forest near Emory Pass. We car-camped at Iron Creek Campgound, and Dave and Rifka from NMVFO were cooks for the project.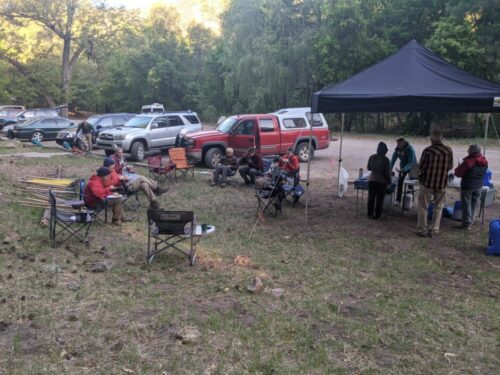 Dividing into three teams, sawying, lopping, and tread, we worked on East Railroad Canyon Trail and Gallinas Canyon Trail. Past burns had caused blowdowns, brush growth, and trail erosion that required a good deal of re-benching.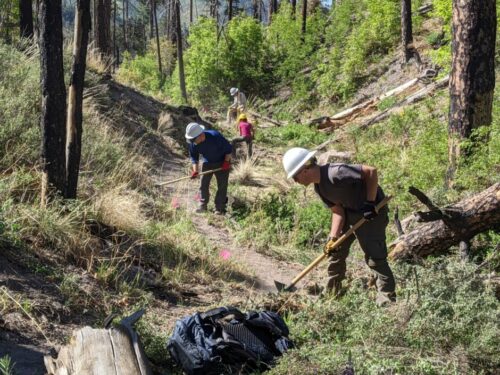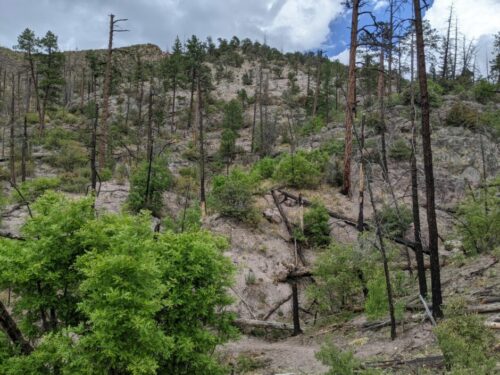 Many thanks to Jenny, Nick, Dan, Maria, Pat, Dave, Dave&Rifka, Melissa, Richard, Robert, Jim Nelson, Dominic, Peter, Danielle, Ky, Paige, and the rest for great conversation and great work.