PCT 2018 Day 108, August 8, Wednesday
Start campsite at Methow River, 2604.1
End campsite near Rock Pass, mile 2635.4
Miles walked: 31.3
From 4.5k, the trail climbs up to Granite Pass, and then up to 7k. The trail stays up on high steep ridges for much of the day.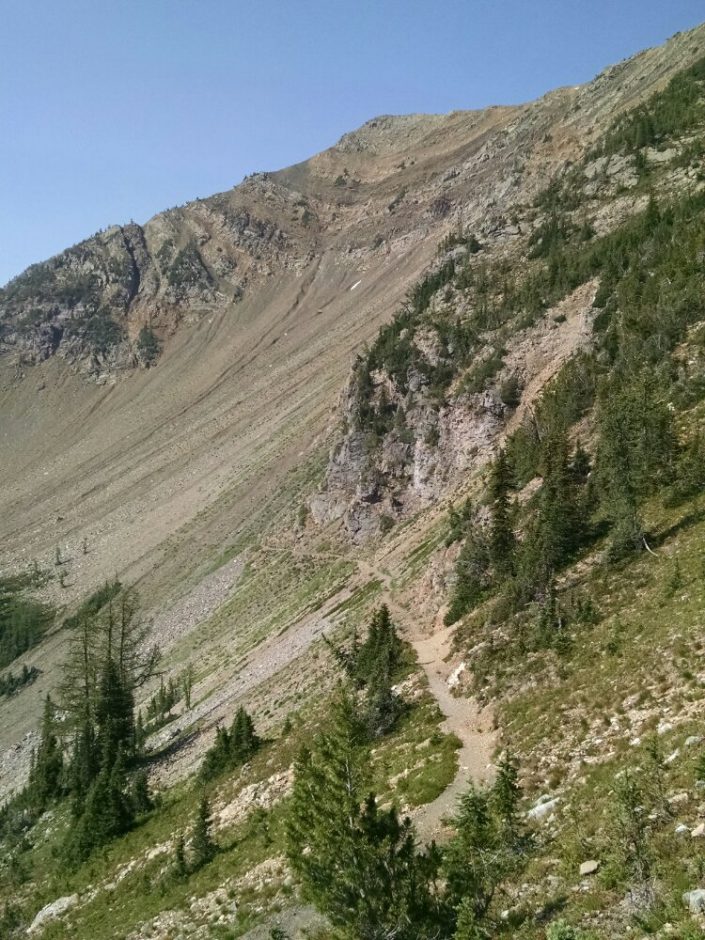 Haze blocks some views.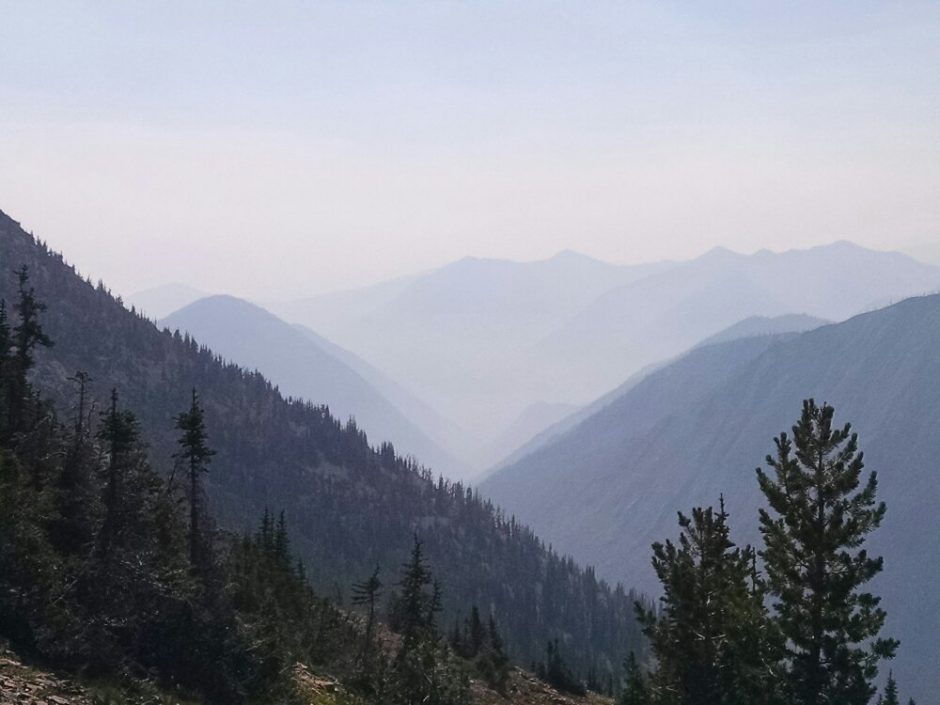 Harts Pass is a popular trailhead for section hikers.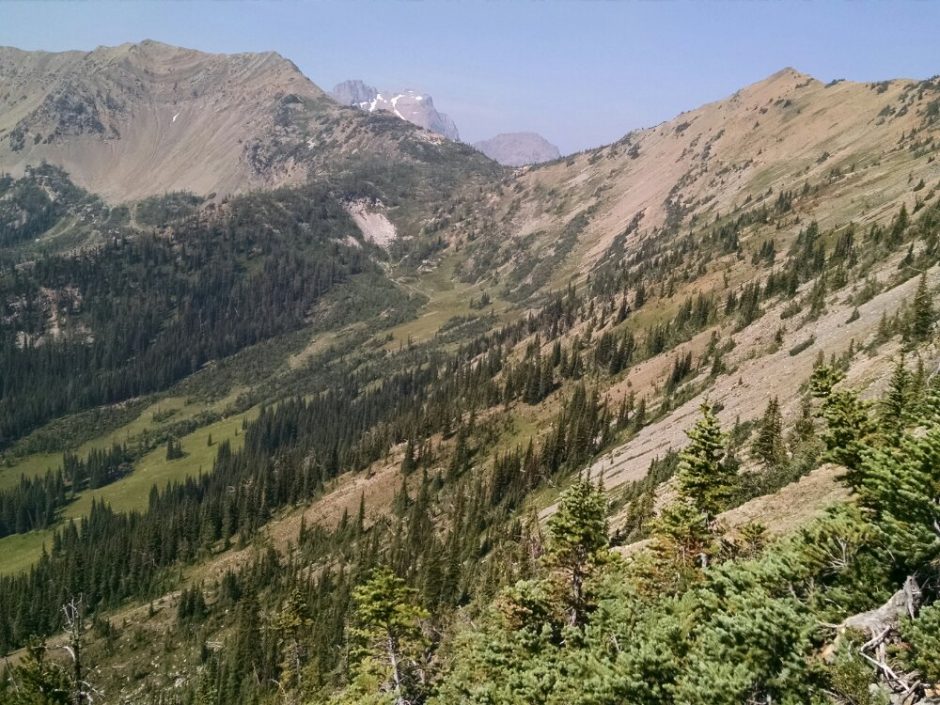 Some thru-hikers, after finishing at the border, backtrack to Harts Pass instead of going in to Canada, and get rides from day hikers.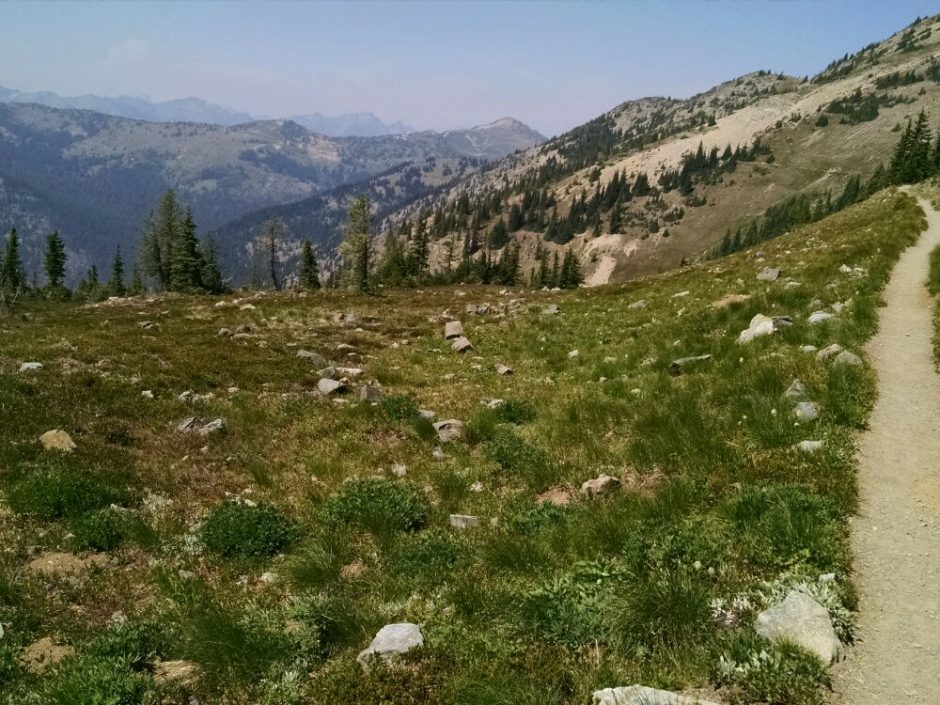 Two dogs enjoy a trickle of water after a long hike on a high ridge with no water.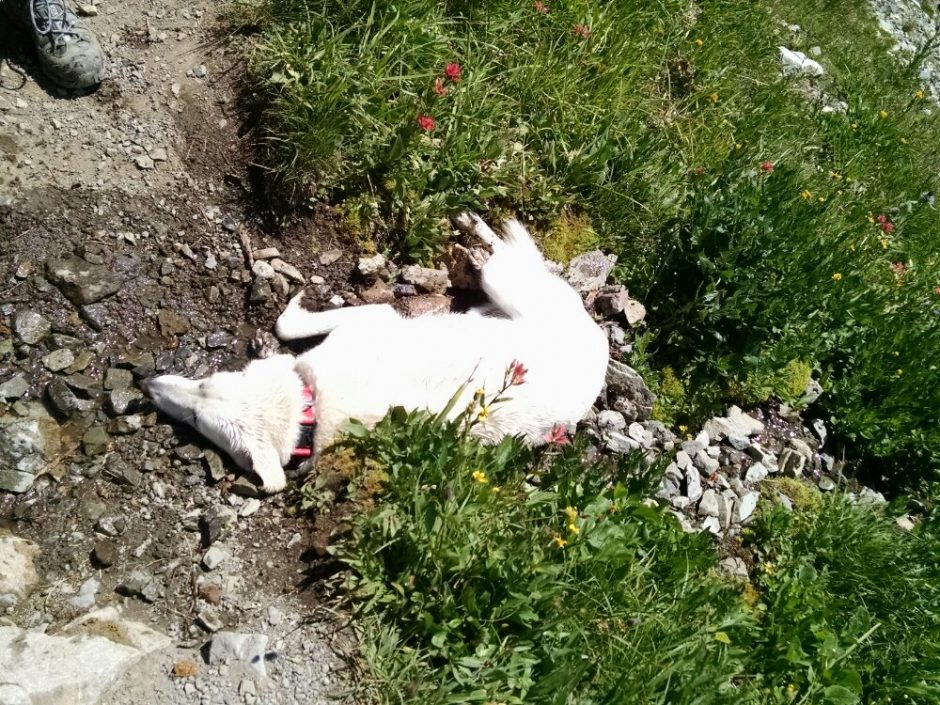 Near Rock Pass and campsite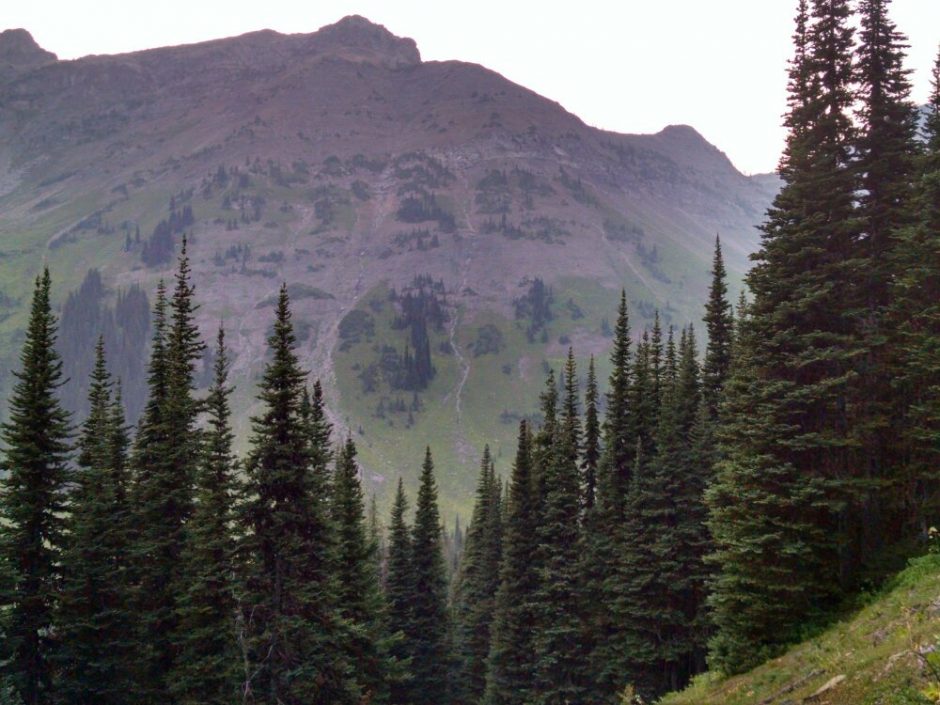 The campsite has at least eight tents, and Hollywood arrives shortly after me.
Also today I met Hot Pants and Belay.
Finished audiobook Lady Susan, by Jane Austen.
Finished audiobook Preferred Risk, by Frederik Pohl.