Jennifer, our volunteer coordinator from Santa Fe National Forest, led a one-day first aid class for volunteers from NMVFO and the USFS volunteer program at Little Tesuque picnic pavilion along Hyde Park Road north of Santa Fe. Participants had already completed hours of on-line instruction, and today was in-person practice with treatment scenarios.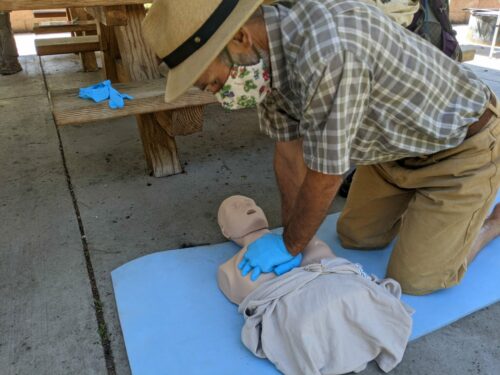 This first aid class was originally scheduled for last year's sawyer class, also taught by Jennifer, to complete sawyer certification requirements. (My Wilderness First Aid had not expired, but I was along as practice dummy!) Blood Born Pathogens, CPR, AED devices, and victim assessments were covered today, along with several practice scenarios.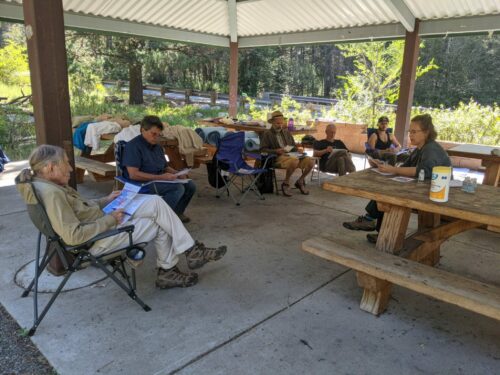 Thanks to last year's sawyer classmates Mike, Dennis, and Dominic for completing their certification, along with local forest volunteers Walter and Brian.