On waking, I finish the Alpine Tunnel trail, reaching the spot where one end of the tunnel had collapsed.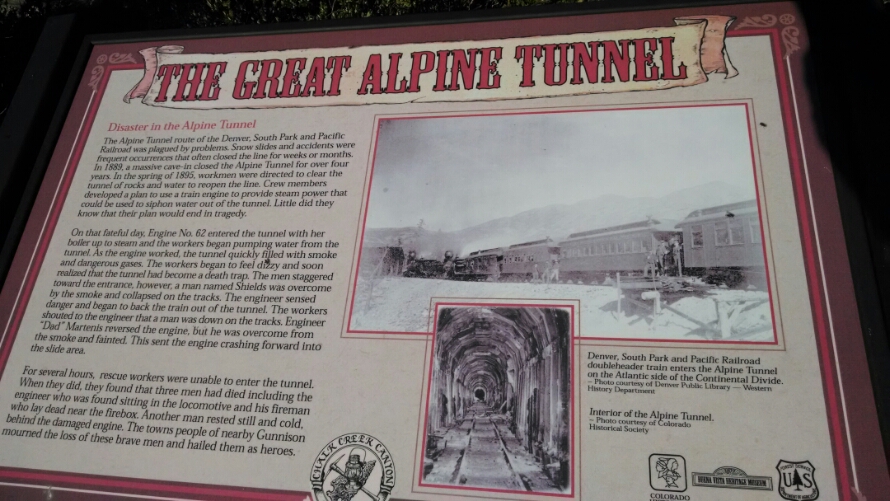 Location of tunnel.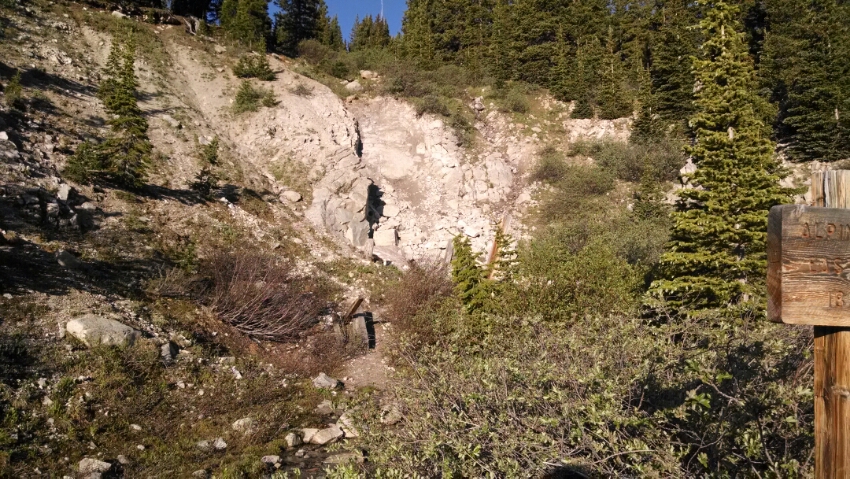 At mid-morning Toe Jam comes past, hiking the Colorado Trail.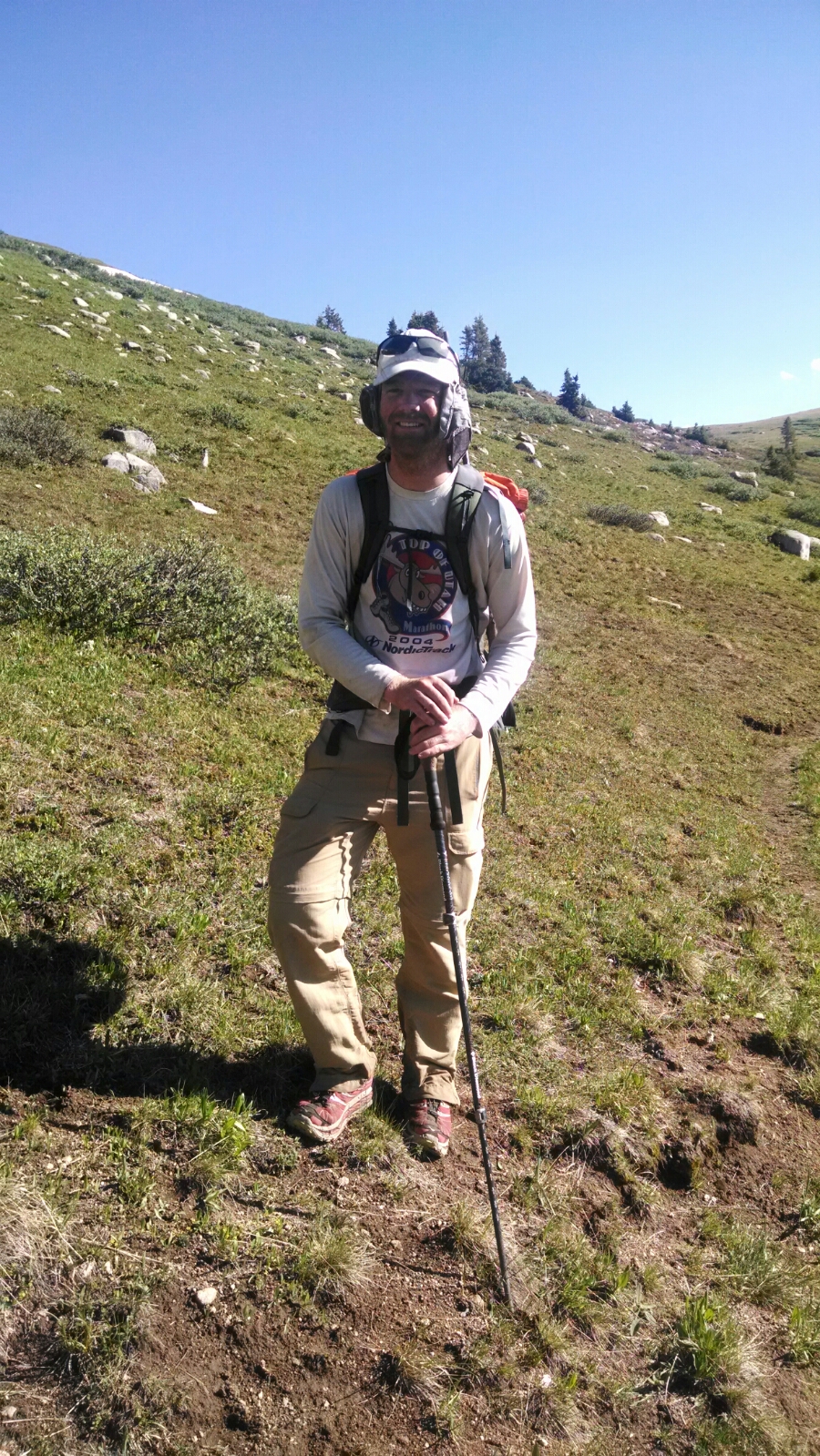 But his story is much more complex. He started hiking the Appalachian Trail this year, finished about two-thirds, then went out and hiked a little PCT, then took a few weeks off because a foot issue. Then he asked himself what trail he would really like to finish this year. After completing the Colorado Trail he hopes to go back and finish the AT thru-hike this year. Wow.
He asked if I had decided which trail option to take coming up in a couple of miles. He did the newer trail, and found it to be up high. Well, high-altitude Colorado trail is a good thing in my book, so this would be considered a solid positive endorsement.
Still undecided upon arriving at the trail junction. The new trail is marked "Planned Summer 2014", but the trail markings still had not switched over to the new. Looking at maps, both sections were similar lengths, spanning a couple of days hike, so mentally I flip a coin and go with the new section.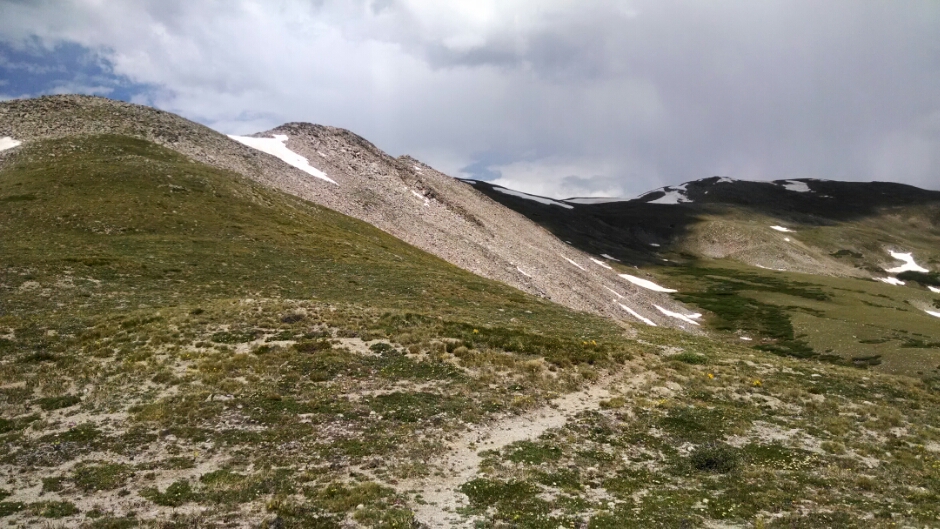 Oh, this is starting well. After climbing switchbacks away from the forest road trail junction, we get to high summits and ridges.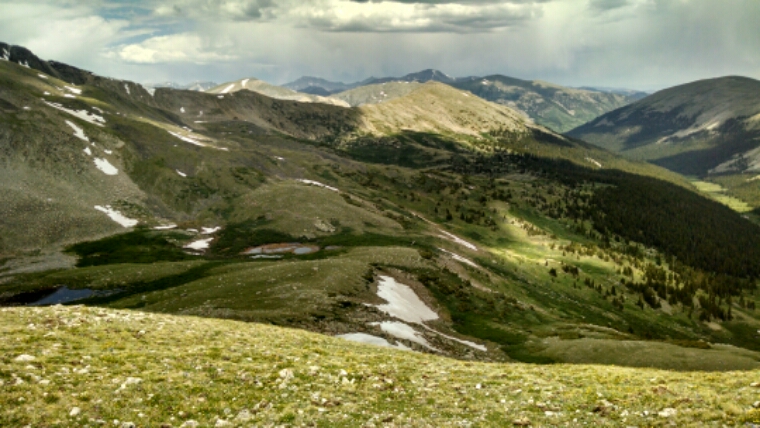 The views are quite rewarding.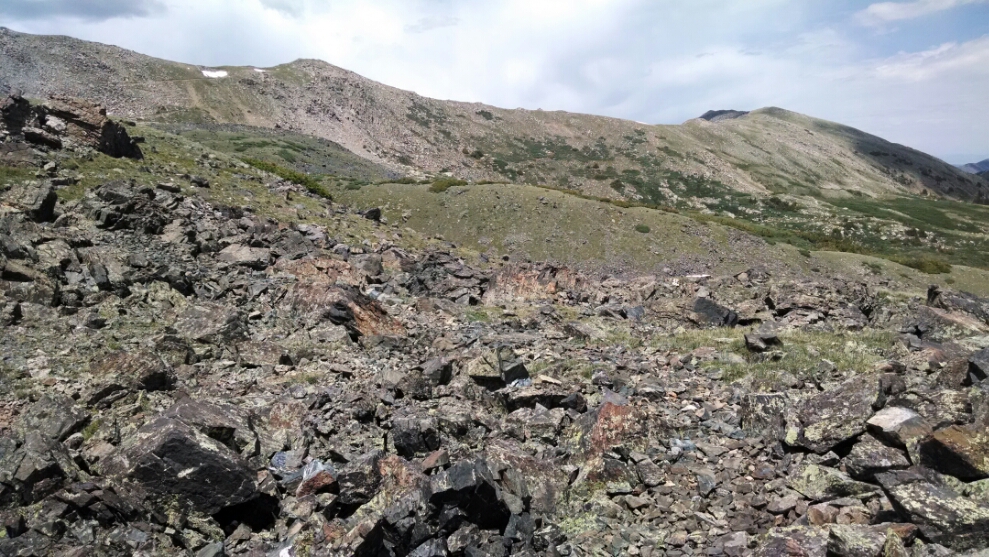 Large scree fields and snow fields make things challenging.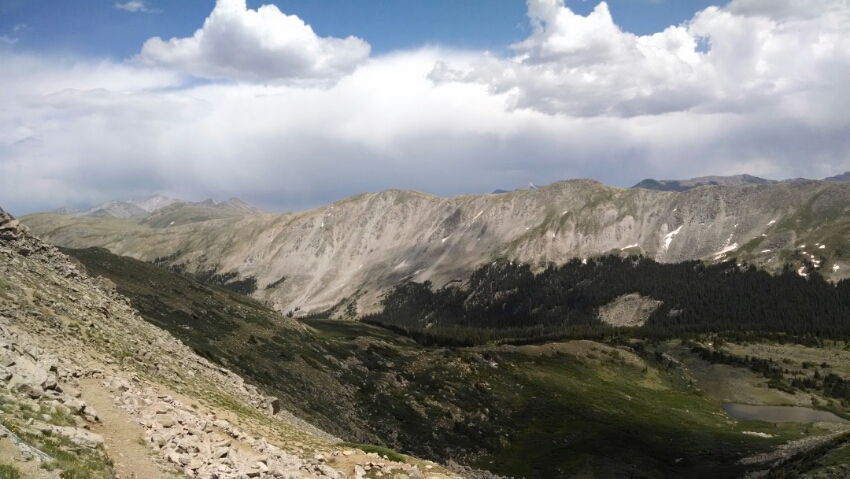 Along a high ridge for some miles, I can make out Mirror Lake in the distance. This worries me a bit, since the older trail should have run right by the lake not long after the intersection. Hope my distance estimates are not far off.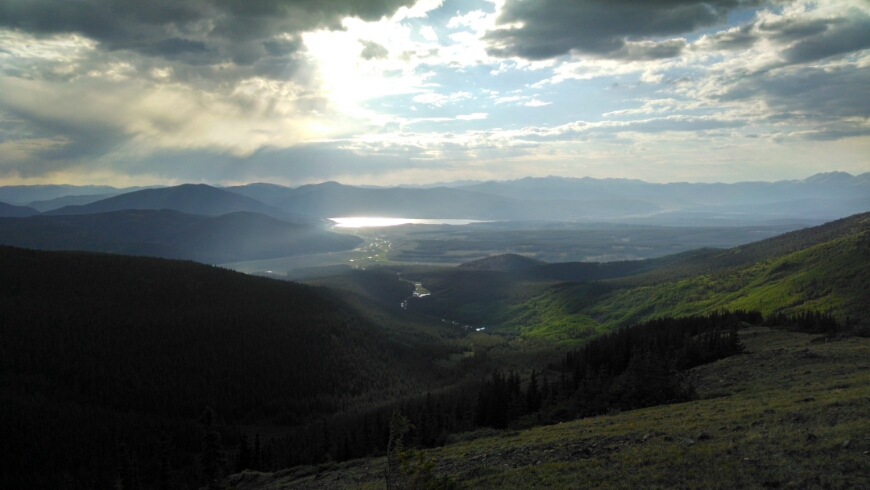 Still, a good day of high-altitude trail. I ran out of daylight before reaching the start of descent to meet up with the older trail, so had to camp pretty high up.
Day 19, 7/6/2014, Sunday
Start 20-010MS mile 1087, elevation 11202
End 21-145M mile ???, elevation 12165