Waking this morning, my body now feels acclimatized to high altitude. Happy, happy. Morning cloud cover hints at rain later in the day.
A large icy snow field in early morning needs shoe traction gadget.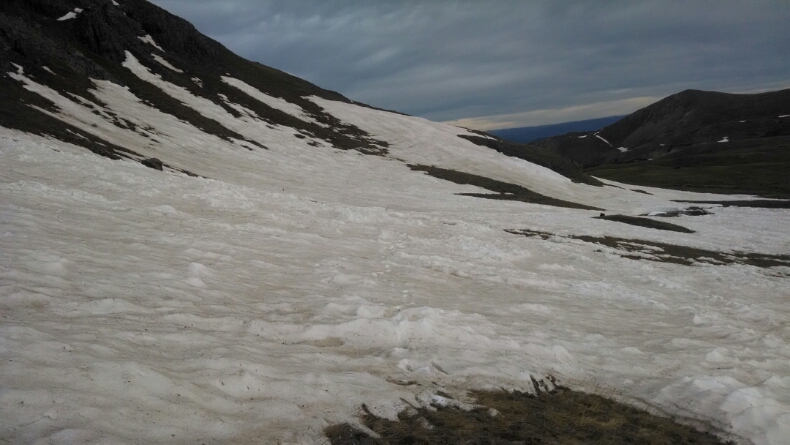 As the trail leaves the San Juans, large stretches of icy snow disappear, replaced by frequent short stripes of deep wet snow athwart the trail, protected by tree cover at these lower altitudes.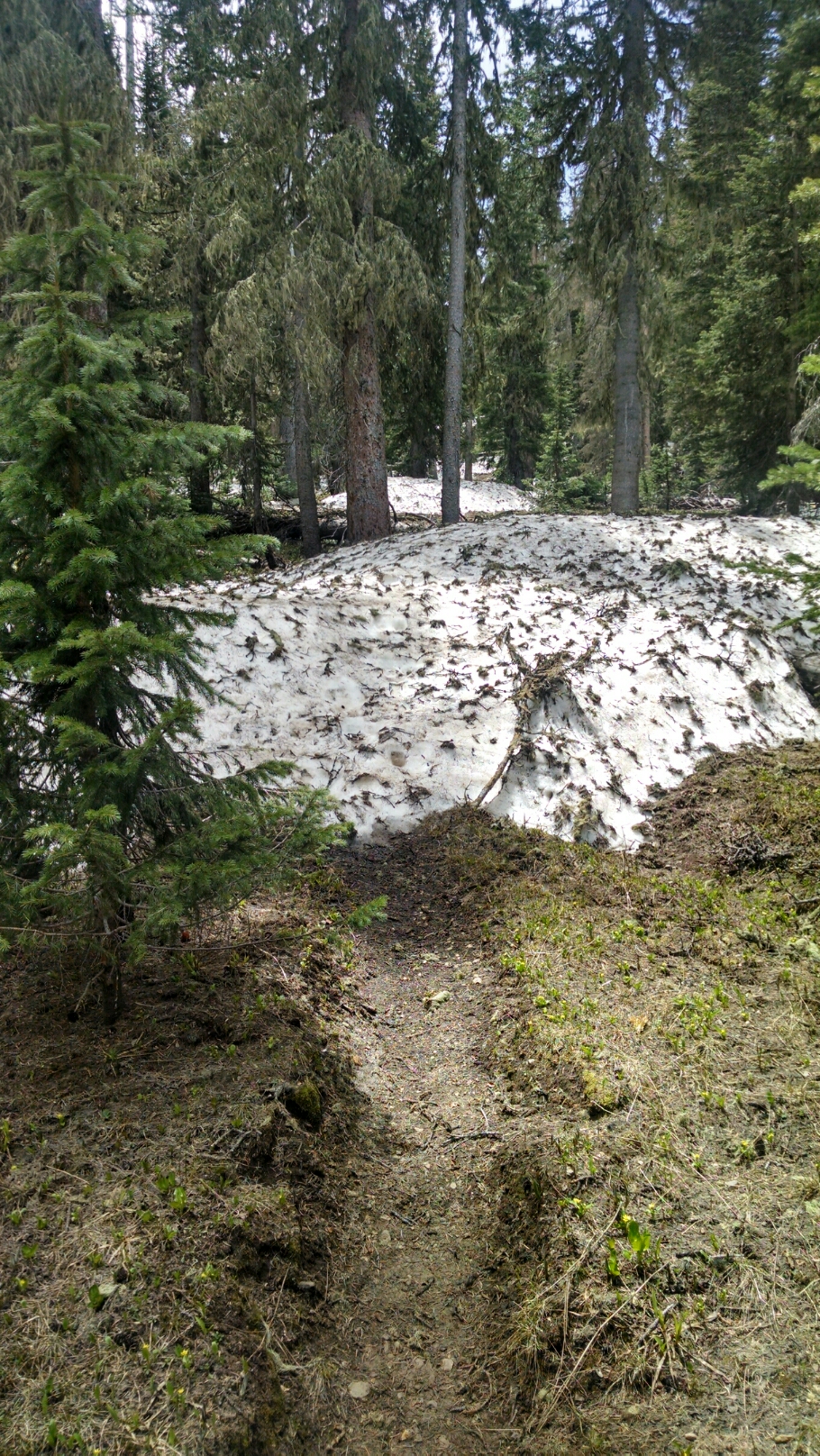 The afternoon threatens rain several times, and I do see showers ahead, but nothing lands on me this day.
At these lower altitudes one sees many tall dead trees, often more than fifty per cent casualty rate. It feels like a punch to the gut. How do the locals get used to this?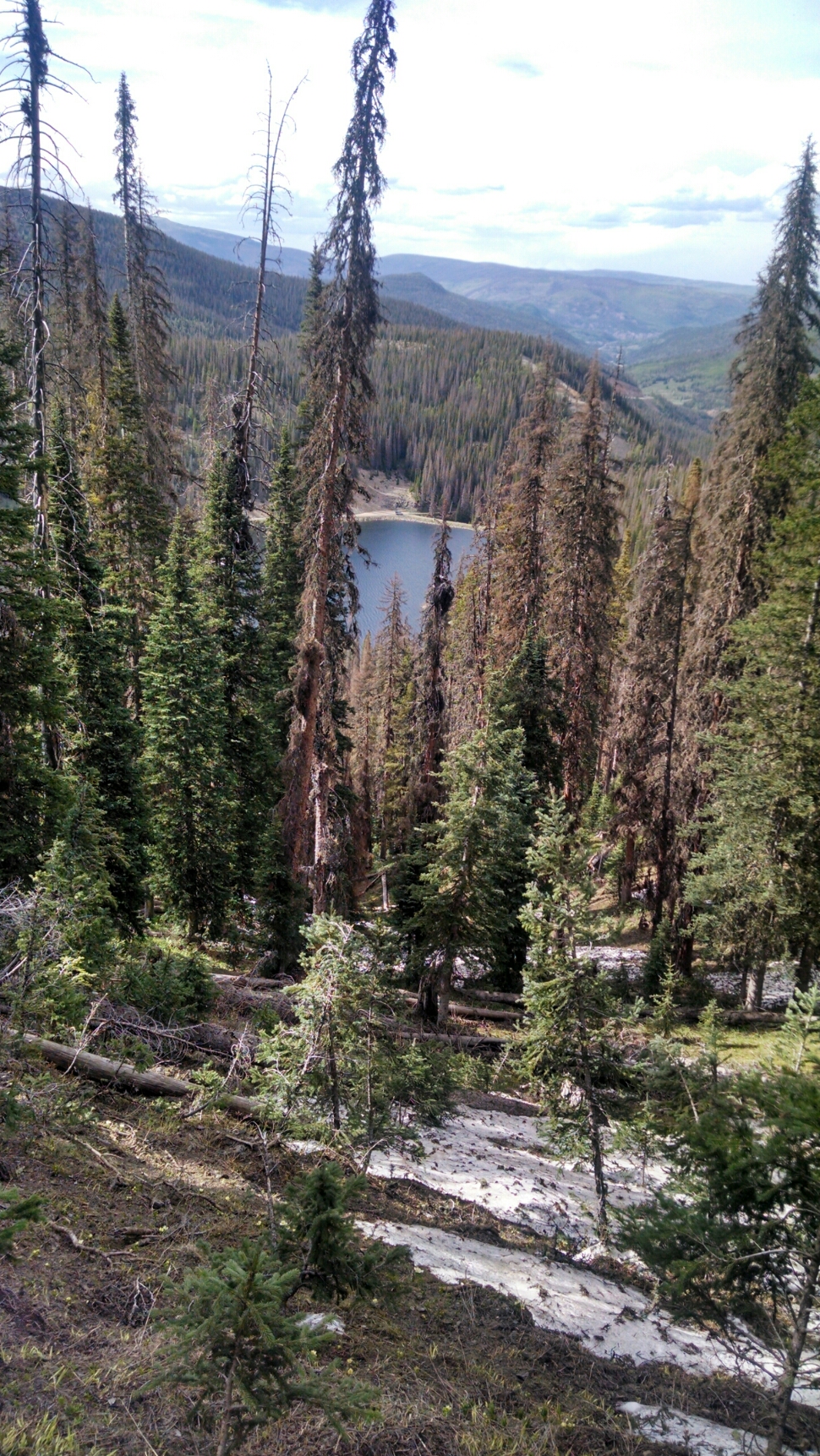 I stop at the boundary to the Wolf Creek Ski Area. Tomorrow. Sunday will arrive in town, and Monday the post office will open and I can get a supply.shipment..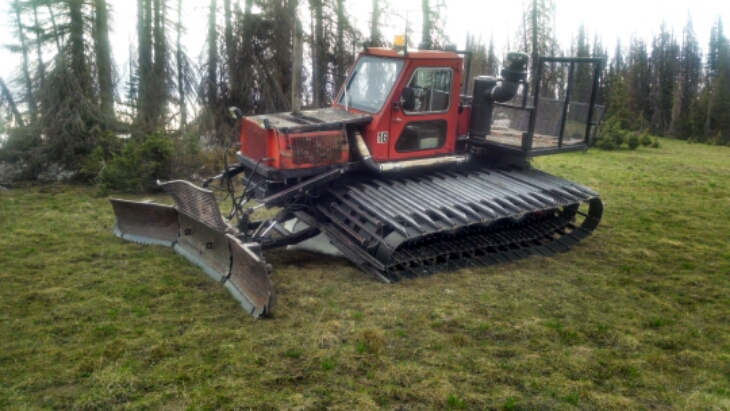 Day 4, 6/21/2014
Start San Juan Wilderness boundary mile 827 altitude 12452
End Wolf Creek Ski Area boundary, mile 846 altitude 11388
[finished audiobook Life On the Mississippi by Mark Twain]