AZT 2020 Day 21, March 29, Sunday
Start Pine trailhead mile 461.1 and into town of Pine (passage 25mile21.8)
End mile 483.8 in General Springs Canyon (passage27mile2.6)
Miles walked: 22.7
On my walk out of Pine, a herd of elk are in front of the supermarket. Locals do not seem excited, so it must happen often.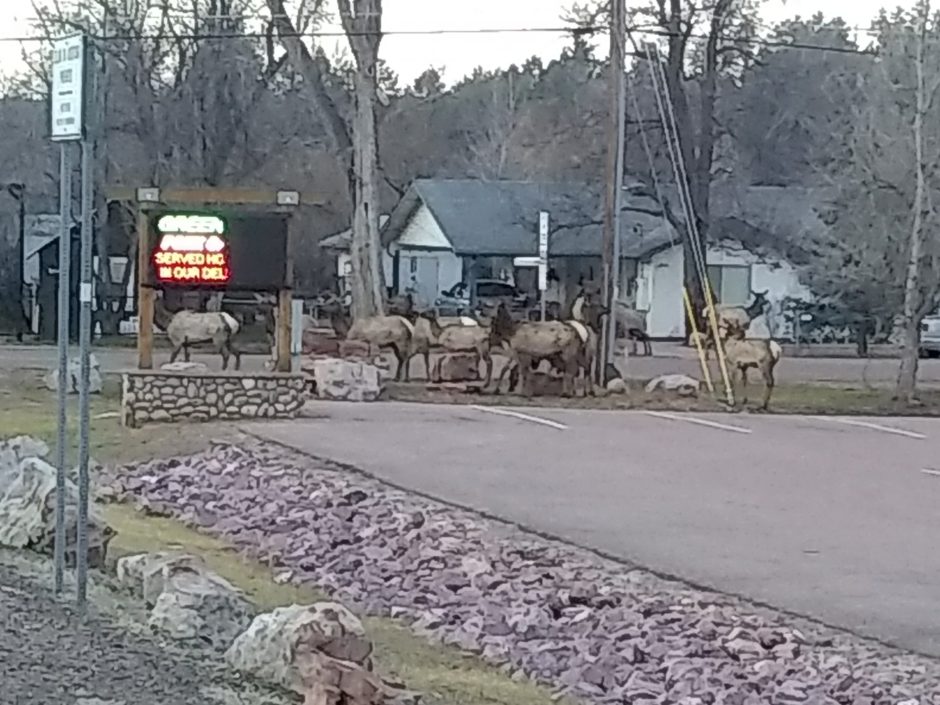 The hike today mostly is just below the Mogollon Rim, a cliff many miles long. To the south of the Rim land is mountainous, and to the north a relatively flat high plateau.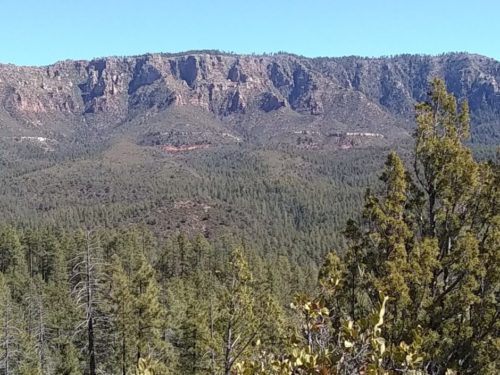 Continue reading

"Mogollon Rim"