Day 10, Friday June 26, 2015
Start Rawlins Wyoming, mile 1619.5
End Rawlins Wyoming, mile 1619.5
When a long distance hiker lingers in town for a day and hikes no trail miles, that is a "zero" day, or taking a "zero". Don't judge me.
Downtown Rawlins is vintage and lively.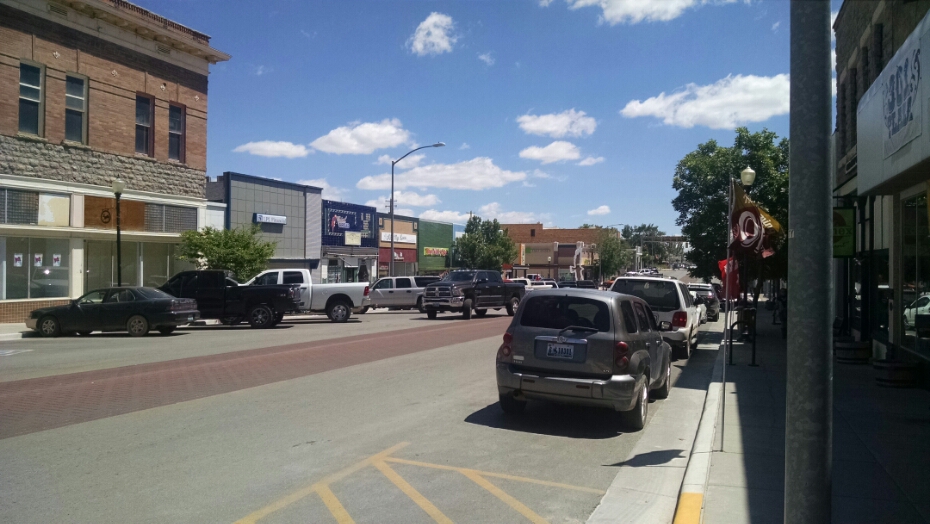 As zeroing tourist, I took a guided tour of the Wyoming Territorial Prison, now a museum and historic site.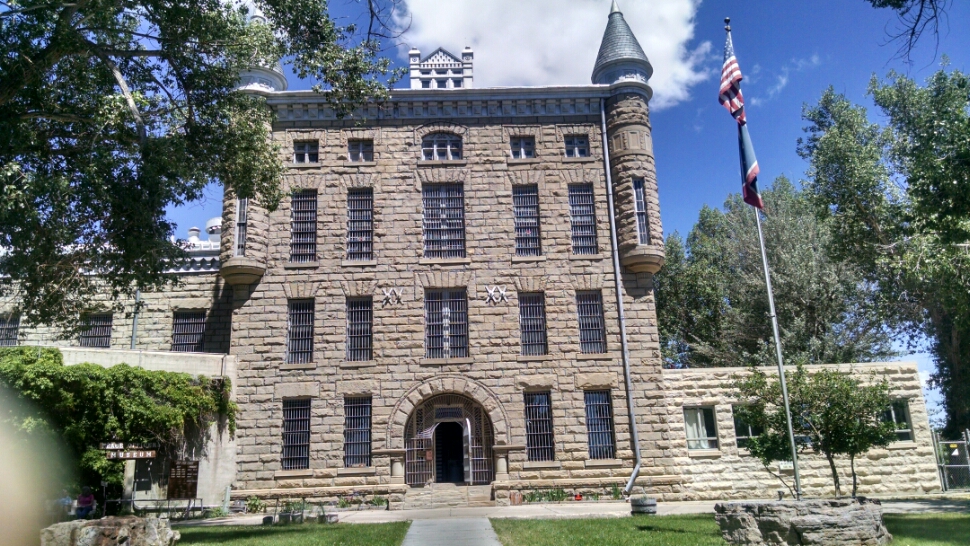 Cell block A.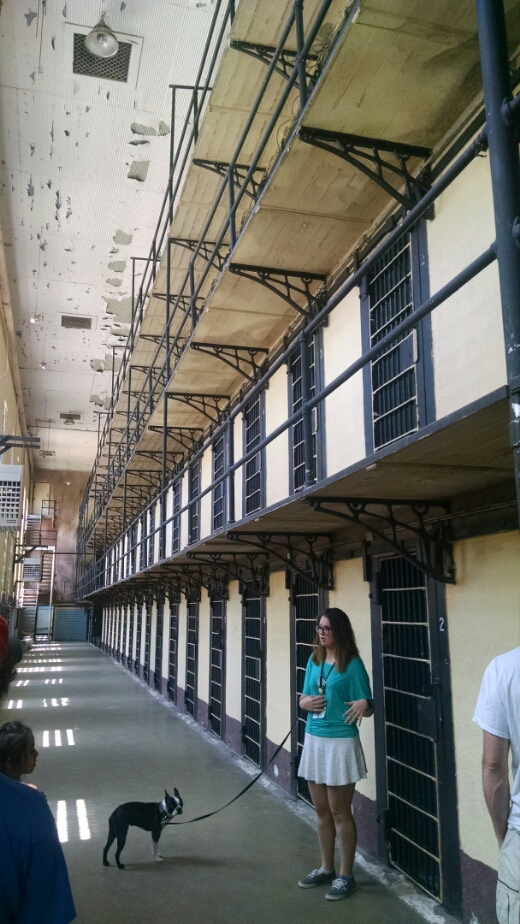 Cell accommodations.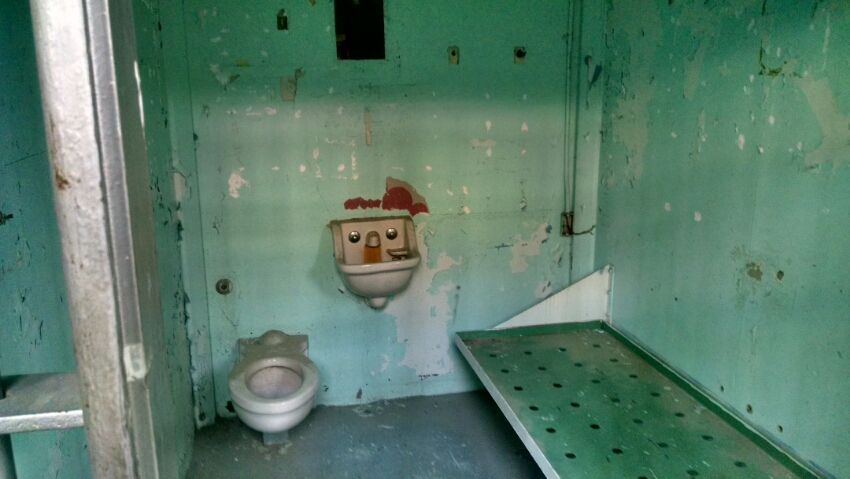 Guard tower.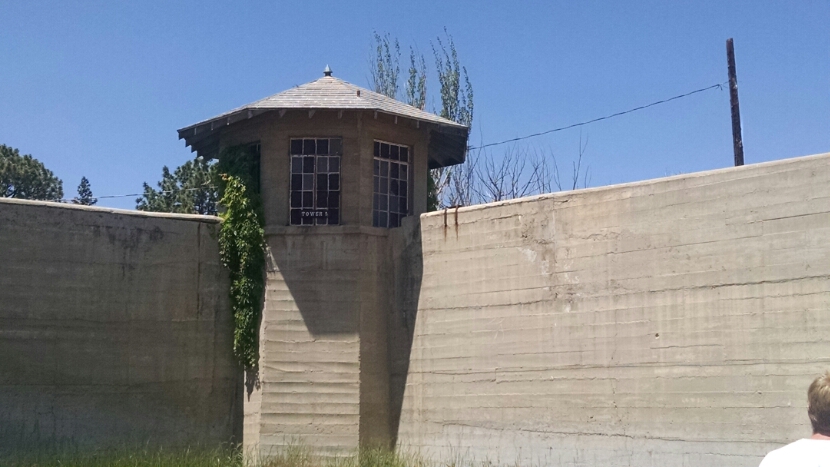 Gas chamber, infrequently used.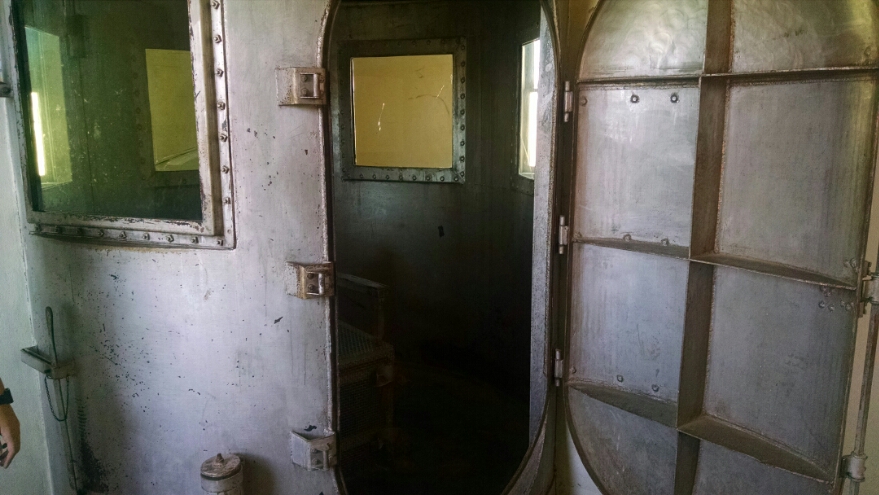 Tomorrow, , back on the trail, starting a section so arid the Oregon Trail routed around it.