The sky today starts out clear, and never gets cloudy enough for rain. That has not happened for many days.
The climb of the morning is James Peak (13k), and several weekend day hikers are climbing it the same time as me.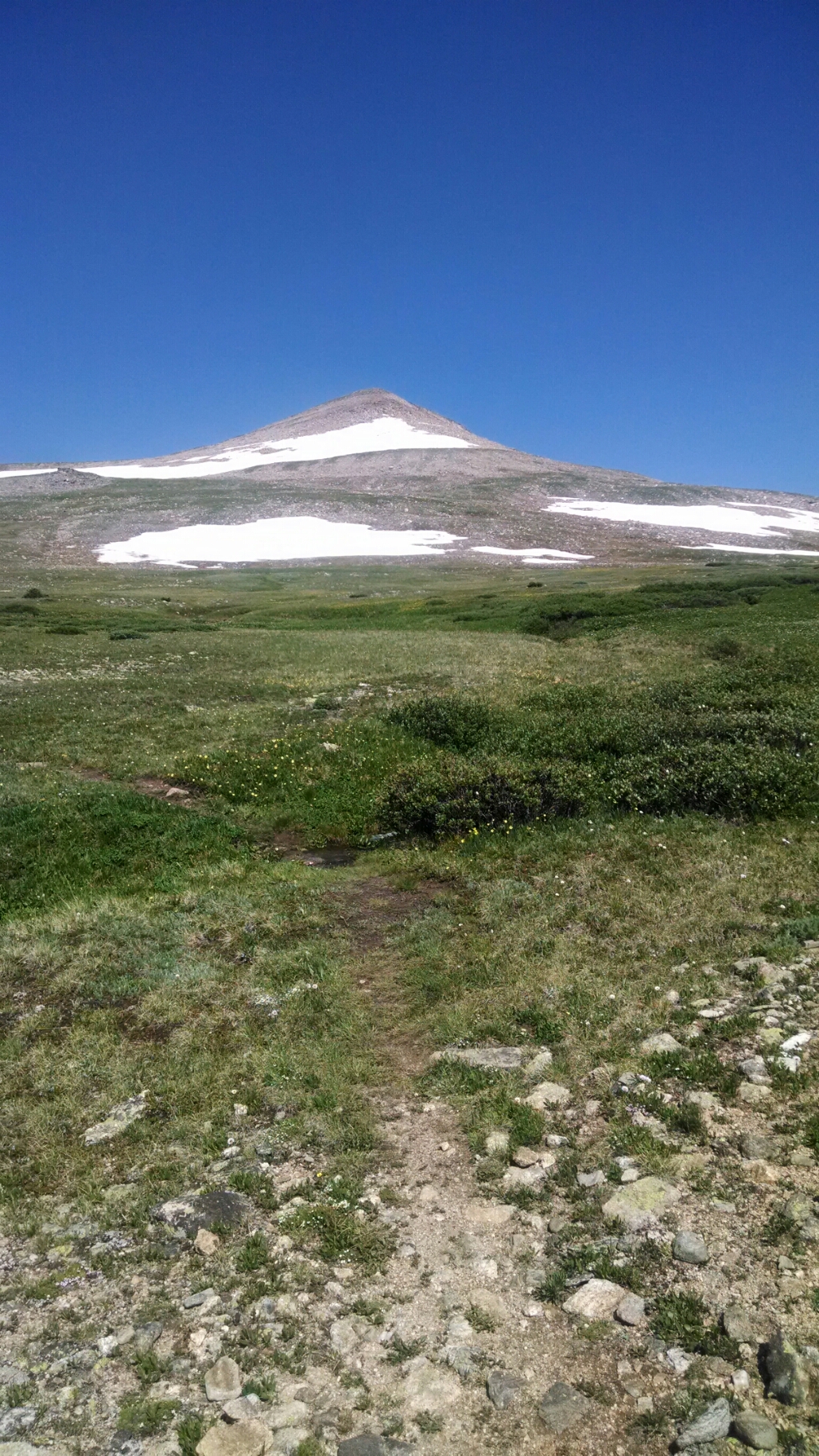 Here are some of the other hikers at the top. There is very little wind at top so I can shed my windbreaker, unusual at this high altitude.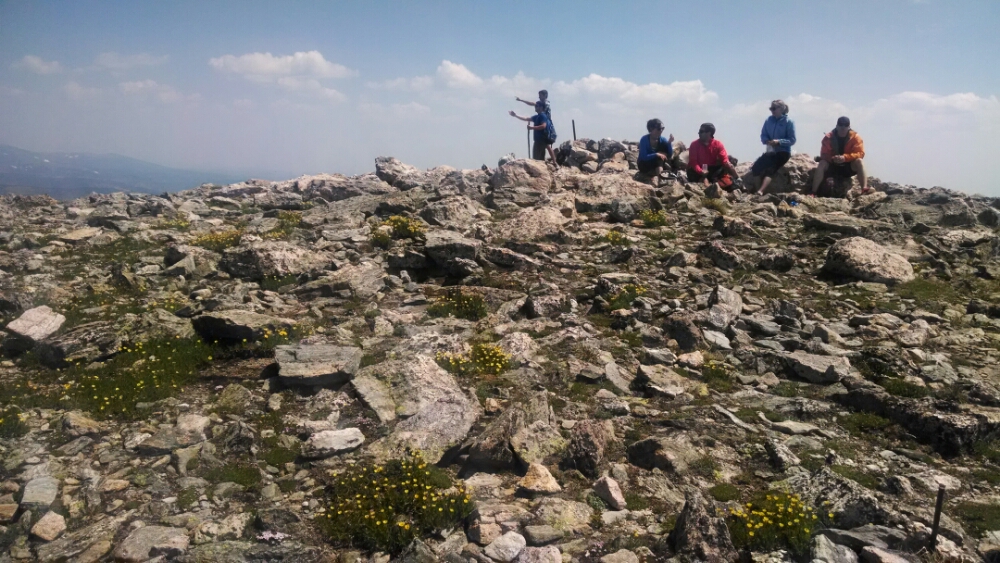 On the way down, the wind picks up, and blows fiercely all day until Rollins Pass at around 5PM.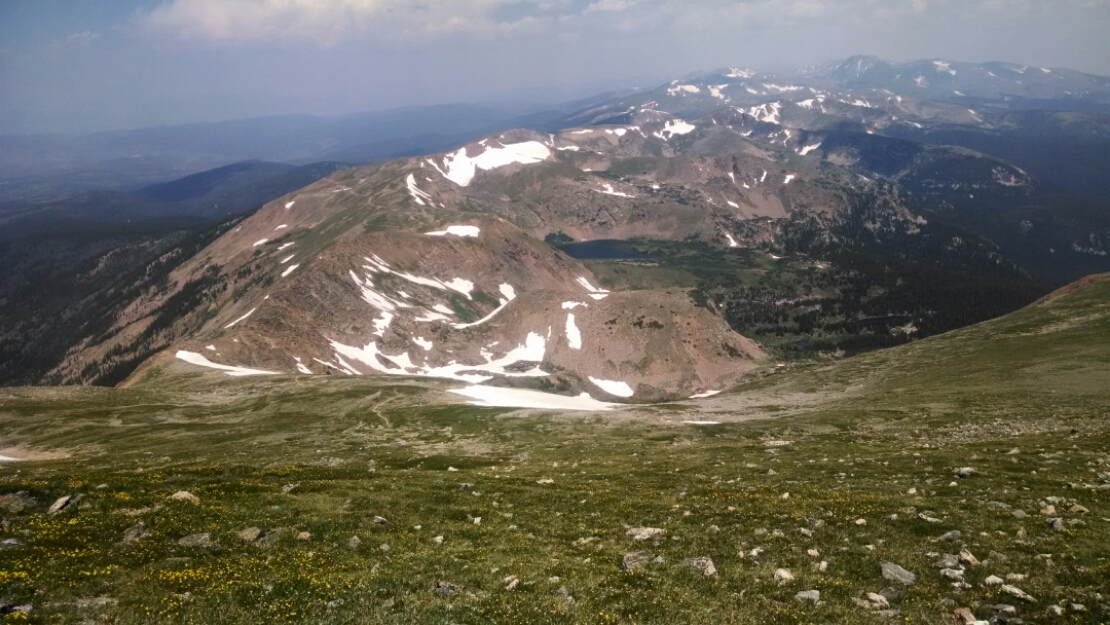 The trail after the peak is following a very long high ridge, with no footpath, just cairns marking the way. The left side of the ridge is grassy and gently sloped, and the right side exposes rock cliff with lakes below.
Here is a lake still iced over, with blue tinges to the ice.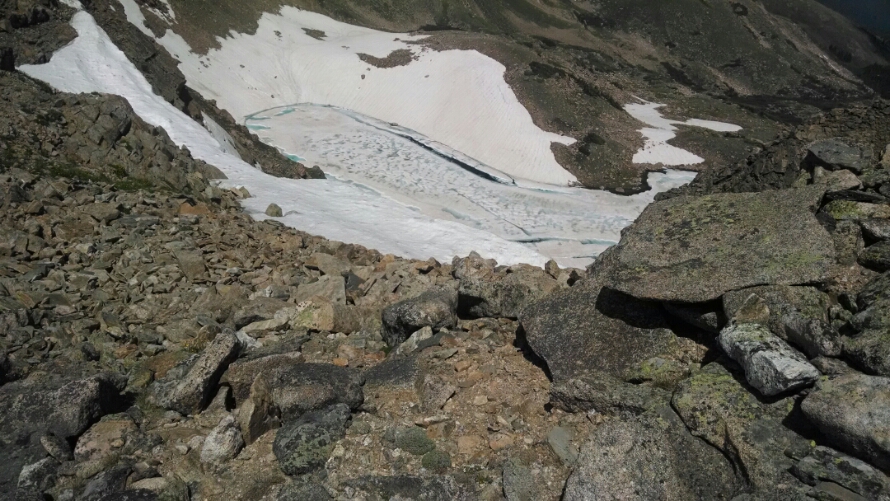 Another cool lake on the right side of the trail.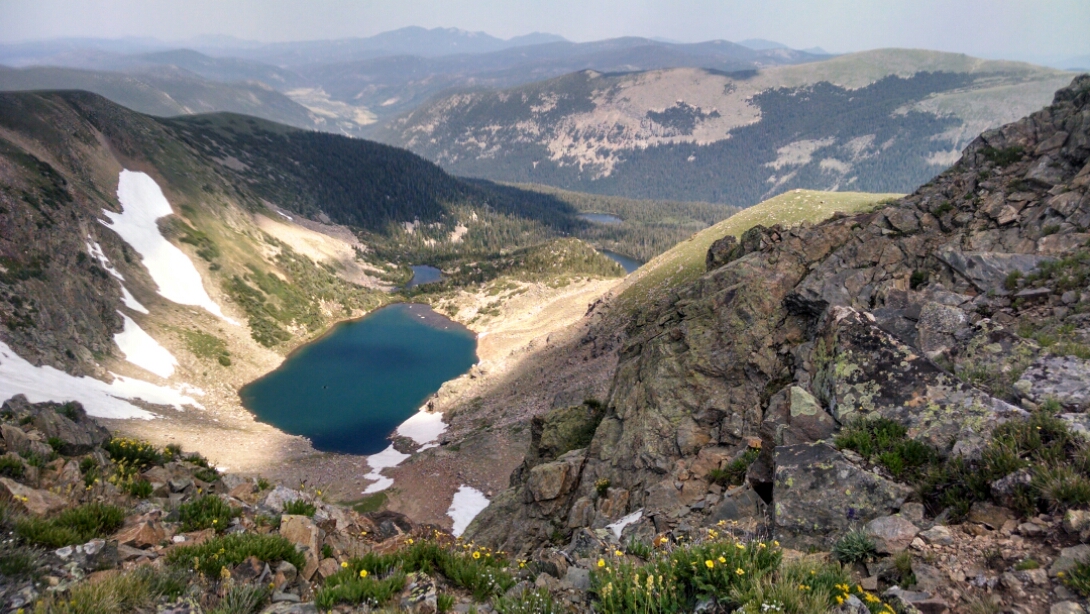 The ridge goes on for several miles, grassy with boulders and small rock. With no footpath, my feet are getting sore, and the incessant high wind is tiring.
Finally Rollins Pass, and the wind stops.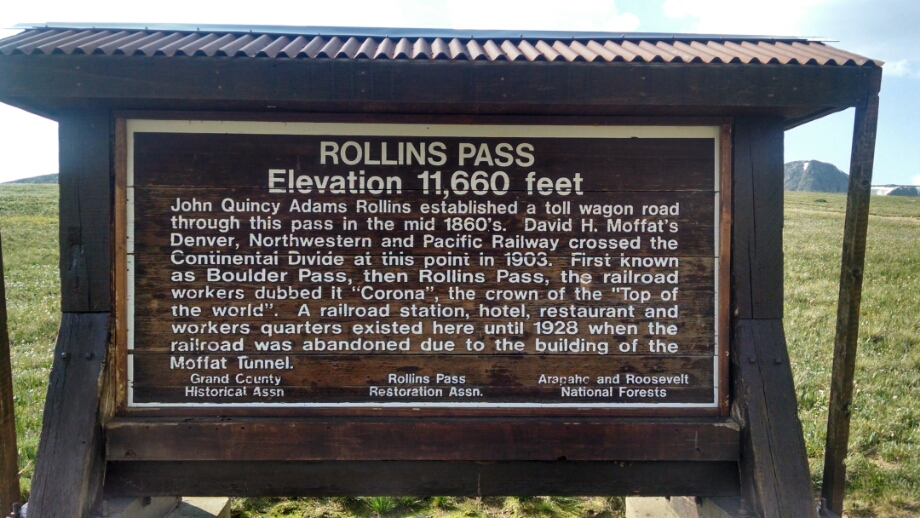 Though off the long ridge and the trail has changed direction, one can still notice the slopes are gentle and grassy on one side, and abrupt and rocky on the other.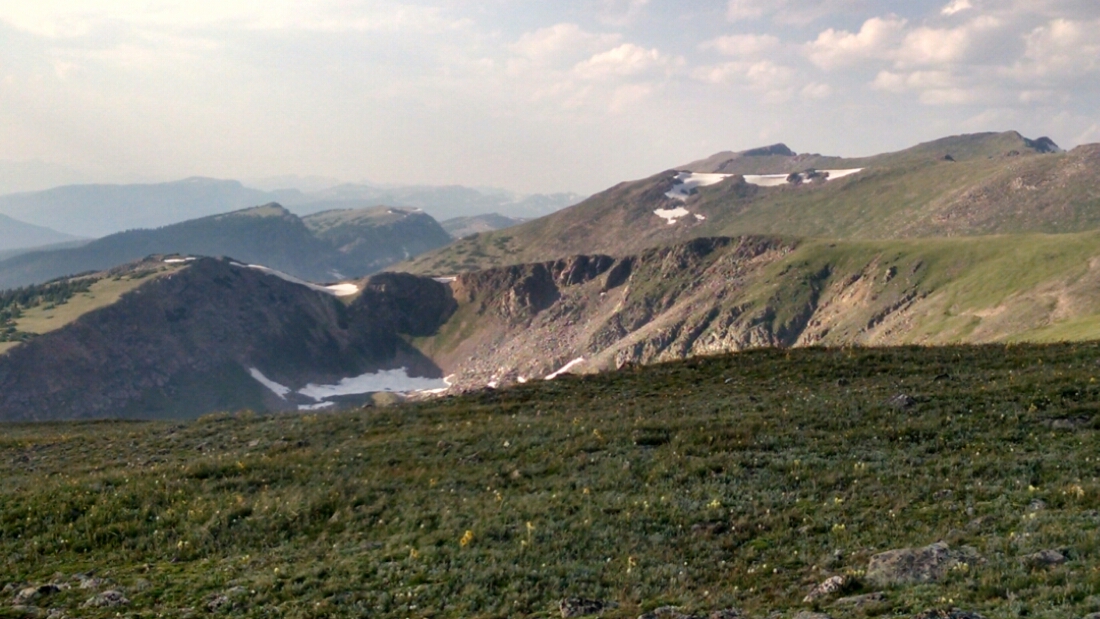 Devils Thumb Pass is the final climb before descending along a creek to treeline.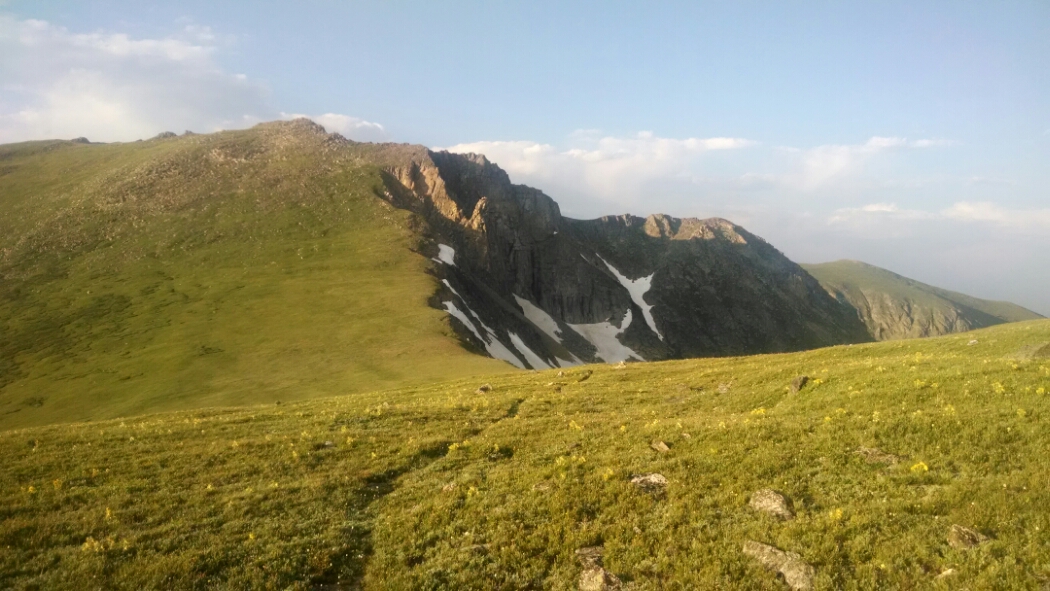 A posted notice bans camping in Indian Peaks Wilderness without a permit, grrrrr, so I hike to a protection area that does not have this restriction. Tomorrow brings hiking in Rocky Mountain National Park, with even more camping restrictions.
Day 32, 7/19/2014, Saturday
Start first stream after Mount Flora, 32-064WT, mile 1305, elevation 11315
End just inside James Peak Protection Area, 34-052WB, mile 1325, elevation 10076