PCT 2018 Day 97, July 28, Saturday
Start mile 2315.6, viewpoint
End mile 2344.5, campsite near cabin
Miles walked: 28.9
Today we get quite attractive views with spruce, spaced out and the shape of Christmas trees, and scree and rock and grass.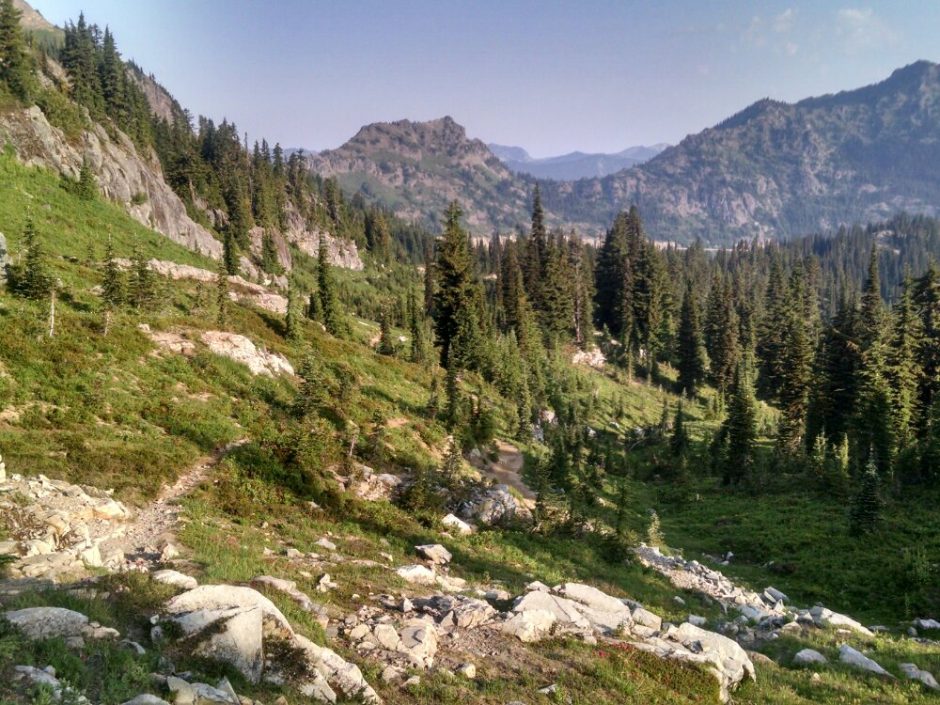 The Park Service foot bridge at Chinook Pass also serves as an entry sign, built of massive logs.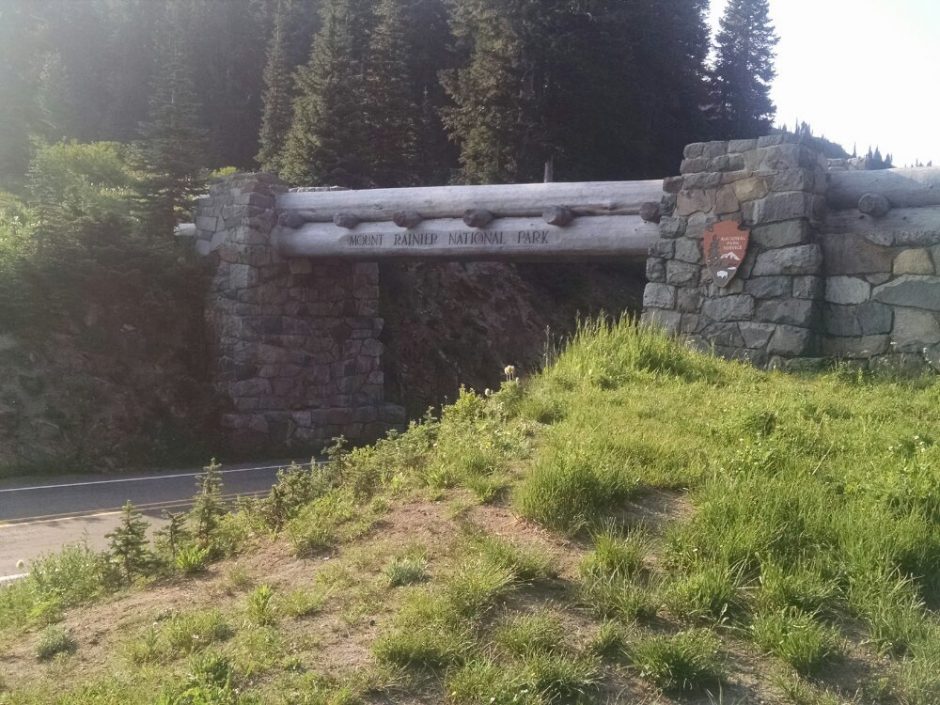 Past Chinook Pass and the nearby lake, the path leads along the side of a long steep ridge, mostly level, and goes for miles.
Here is more trail along steep ridge.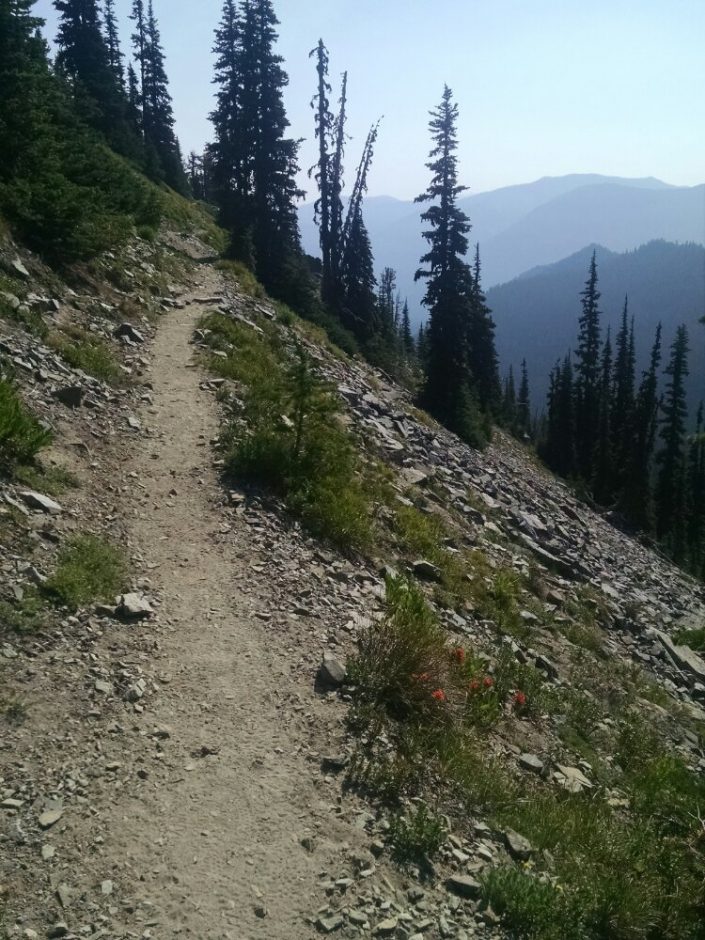 Up so high I can escape mosquitos most of the day.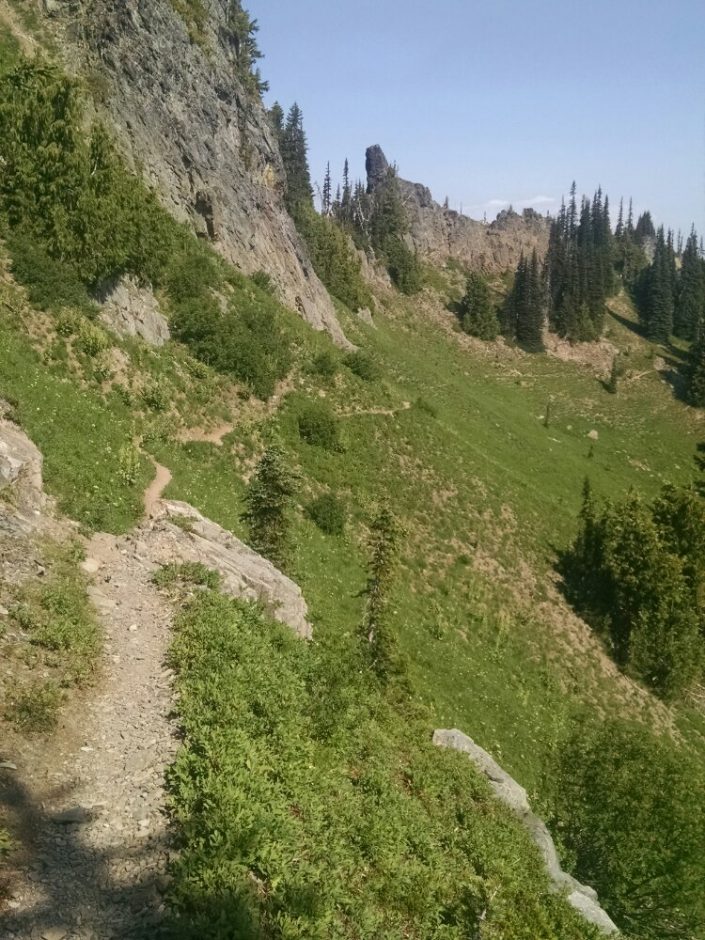 We get a view of Mount Rainier with clouds.
Across the basin one can see a ski area and mine.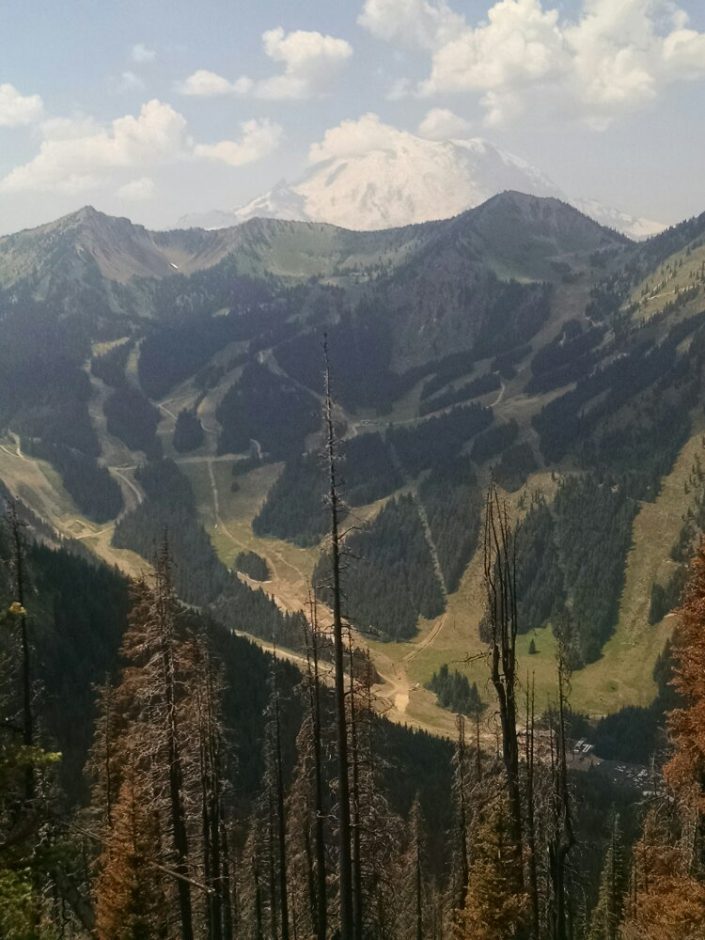 Here is yet another view of path along steep ridge.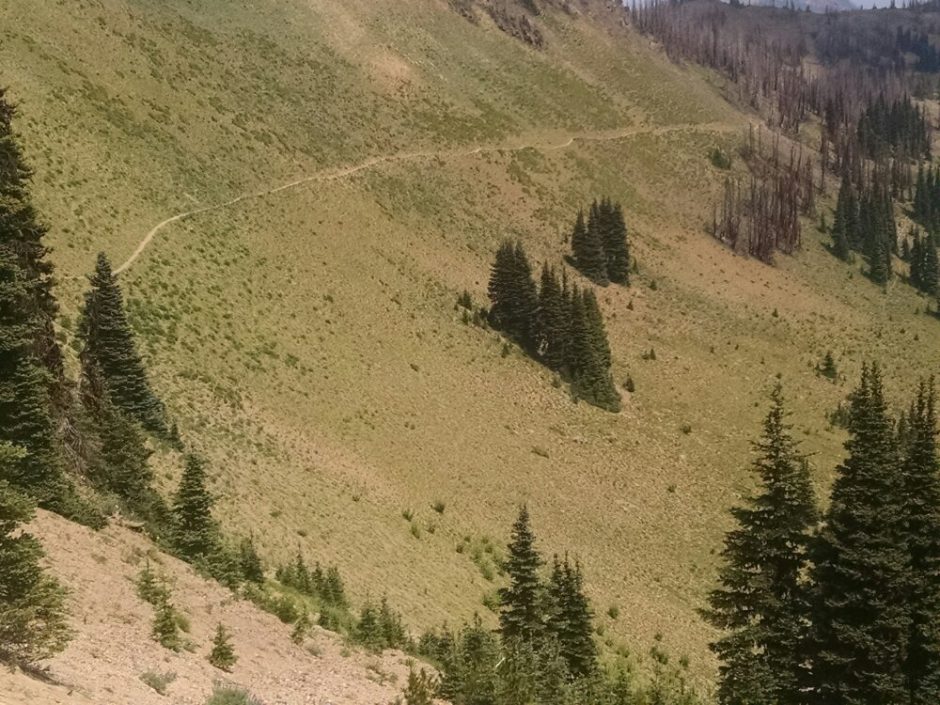 The trail passes underneath steep scree/talus, with a small rockfall just as I go by. How strange that such a steep slope can be stable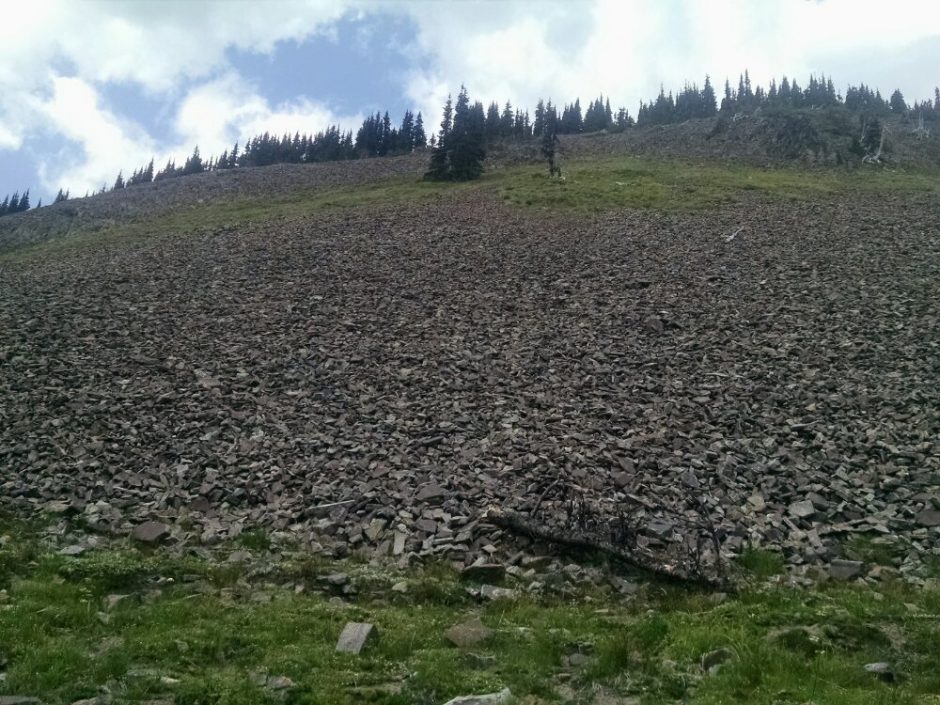 Later the path follows the top of a ridge along a burn area, with rare rainfall and lightning.
At Urich Cabin, Splash and Pizza cook hot dogs with onions and roasted jalepenos, and also provide cold drinks and snacks for trail magic.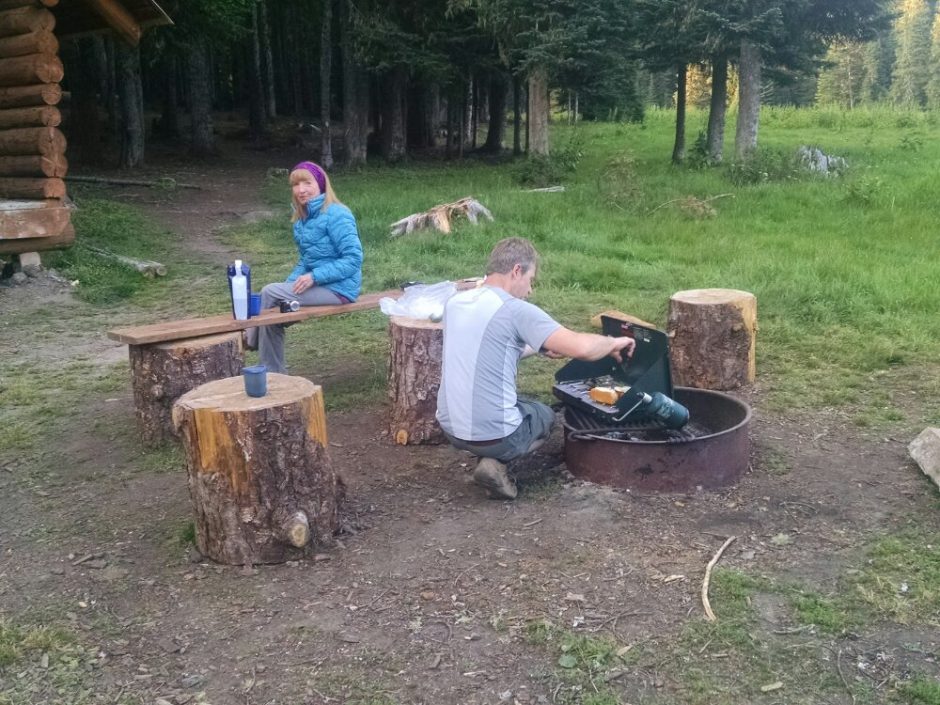 Urich Cabin was built by a snowmobile group, and PCT hikers are allowed to use.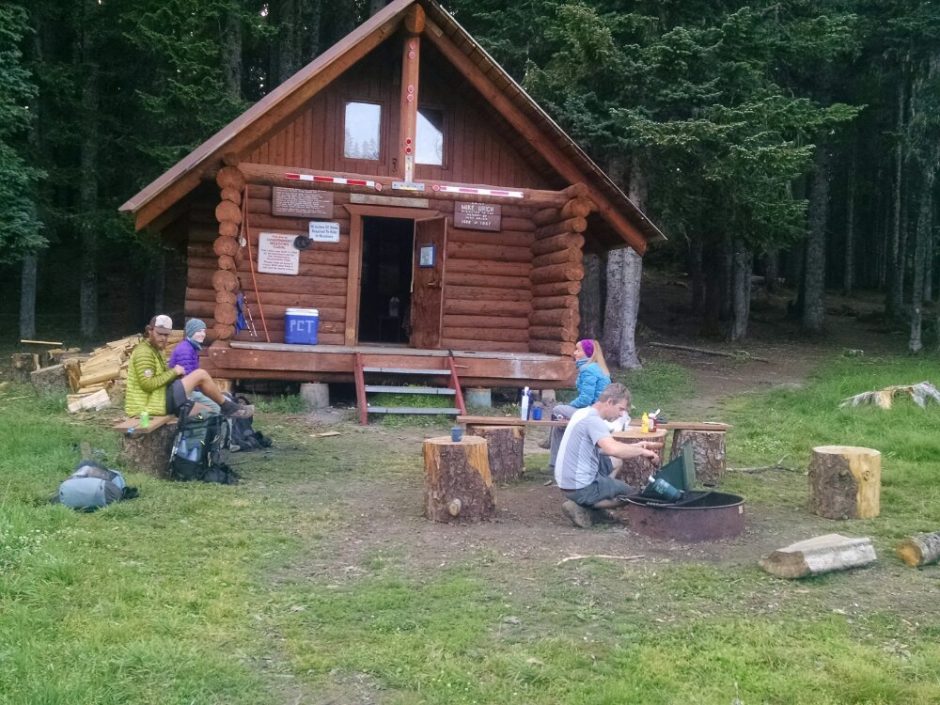 Thru-hikers Hot Sauce and Eleven (southbound) enjoy the magic. Section hiker Papa Sul arrives later. Good conversation ensues.
Hot Sauce enjoys a dog.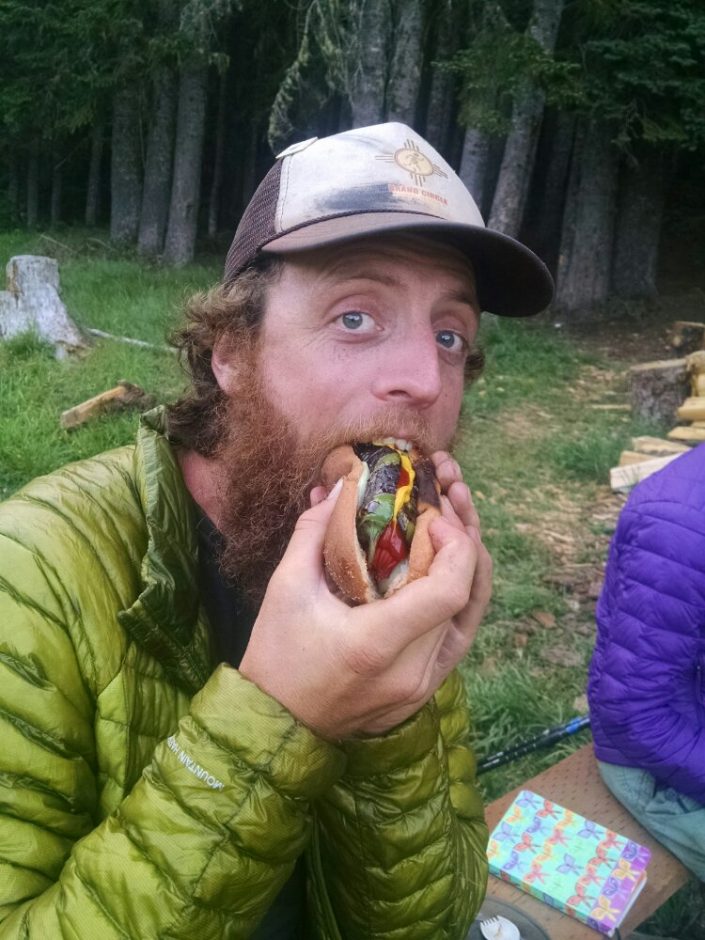 Finished audiobook The Warden, by Anthony Trollope.