AZT 2020 Day 1, March 9, Monday
Start Coronado National Monument at Mexico border, mile 0 (passage1mile0)
End 1 mile north of Miller Peak (passage1mile7)
Trail miles walked: 7
Trail angel Scott ("Train" AT2012 AZT2017) picks me up at Tuscon Airport and we stop on the way to the trailhead for burritos in Sierra Vista. It is a tradition he has with hikers, and he says that hikers that skip the burrito tend to not finish the trail.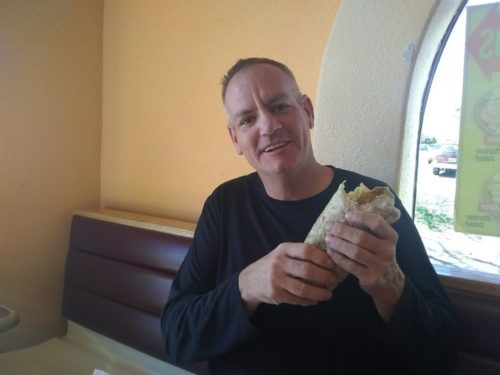 He drops me off at the visitor's center to Coronado National Monument, and I walk 4 miles to the border marker to start the trail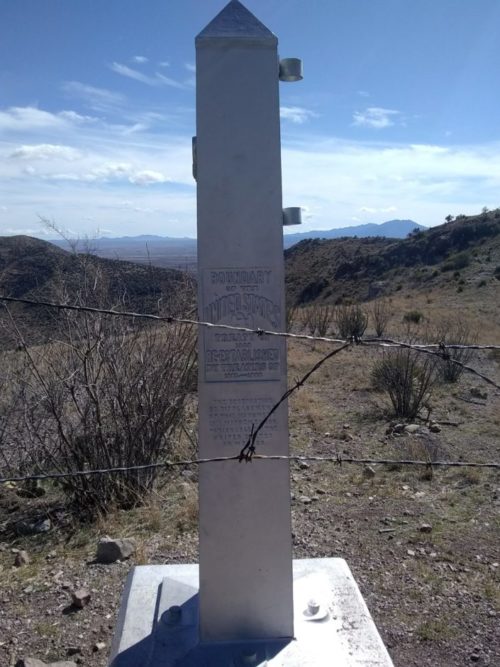 There is no border wall here because of the Huachaca Mountains, just a low barb wire fence, and an observation blimp nearby. One can see wall in the distance, further in the hike.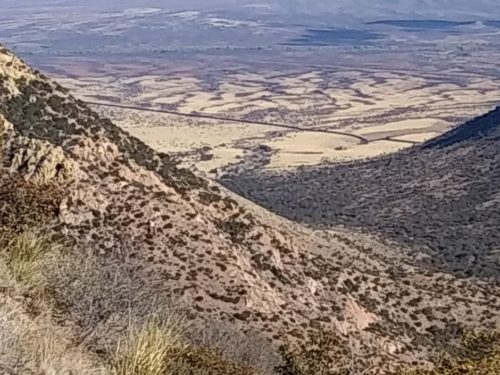 The hike is along a ridge with good clear views in moderate sunny weather, but later in the day clouds appear, part of a weather system to endure the rest of the week. Towards Miller Peak, climbing to altitude 9k, the air gets really cold, and just past the peak the trail is covered in snow.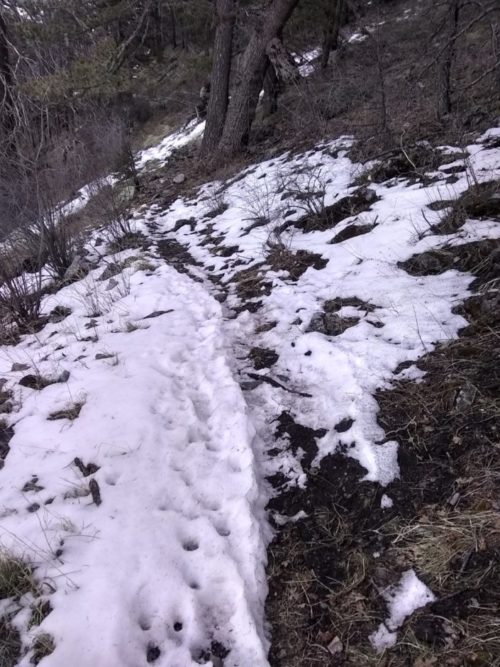 The day is becoming late, but I push on to get lower in altitude and to some bare dry ground to camp.