Fifteen NMVFO volunteers camped one weekend at the (currently-closed for Covid) El Porvenir Christian Camp, at an empty ball-field, and worked along the three mile stretch of Porvenir Canyon Trail between the wilderness boundary and Hollinger Canyon Trail junction.
When some of us arrived on Thursday, remains of snow were still on the ground, and the night was cold.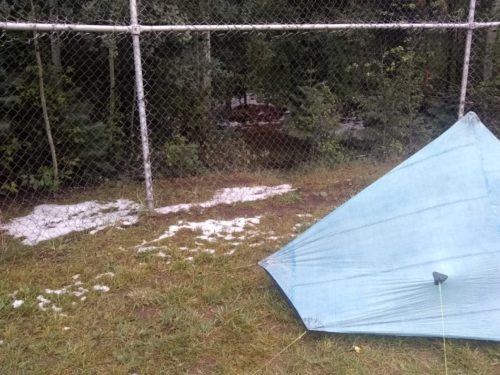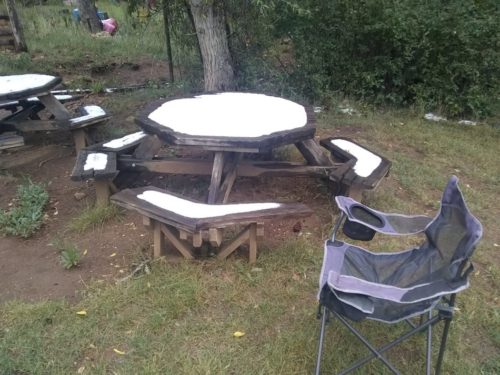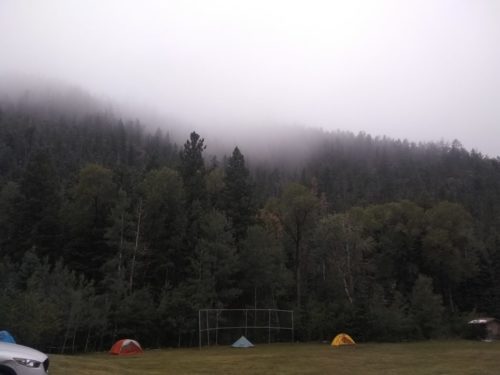 Friday a few people arrived, and we stayed in one group and hiked 5 miles up to the top of the mountain at the trail junction with Hollinger Canyon Trail, and worked down, clearing deadfalls and doing some lopping. We hiked through patches of snow in the morning.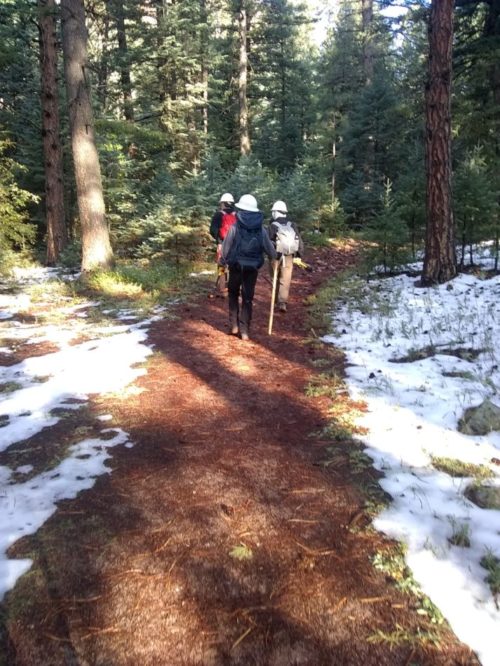 Continue reading

"Porvenir Canyon Trail 2020"