Ultralight Backpackin' Tips by Mike Clelland is a list of 153 tips and tricks for ultralight backpackers, with a few of paragraphs and line drawings explaining each tip, readable in any order. Some ideas, such as #116 "Liberate yourself from toilet paper", I am not not quite ready to adopt…
Number #54, "Make your own toothpaste dots" however, is one I like. Take some toothpaste, preferably one of creamy consistency rather than the gel kind, and squeeze out a few thin lines on a fruit leather sheet of your food dehydrator.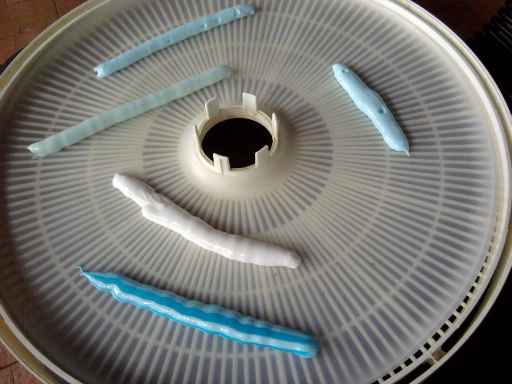 Dehydrate on low heat until most of the moisture is gone, and use a sharp knife to divide into 1/4″ "toothpaste dots". Measure out how many you need for your trip, and store in a small 2″x3″ zip bag. No need to pack a travel-size tube of toothpaste at 0.85 ounces (24 grams), and easier to use than tooth powder.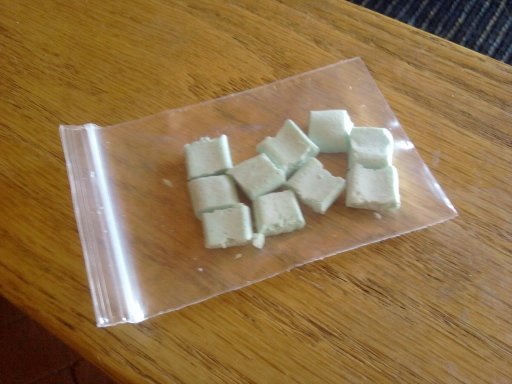 To use, put one or two dots in your mouth with a swig of water, crunch and mix thoroughly, and start brushing. Of course, your toothbrush will have most of the handle broken off, or holes drilled in strategic patterns, to save weight.
Related Posts: