NMVFO returned to Sugarite State Park in the far north of New Mexico for a weekend camp project to lop and repair tread. Most volunteers arrived Thursday evening, and were treated to a torrential rainstorm with lightning show at night. Our group camped in an administrative area, near what used a valve tender's living quarters before the job was automated, for one of the three lakes within the park.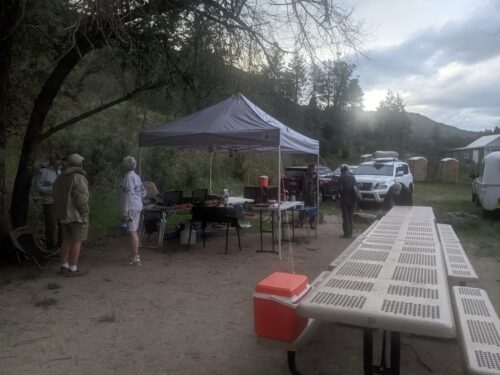 My group of four volunteers worked on lopping the 2.5 mile Deer Run Trail, starting at the top and working down.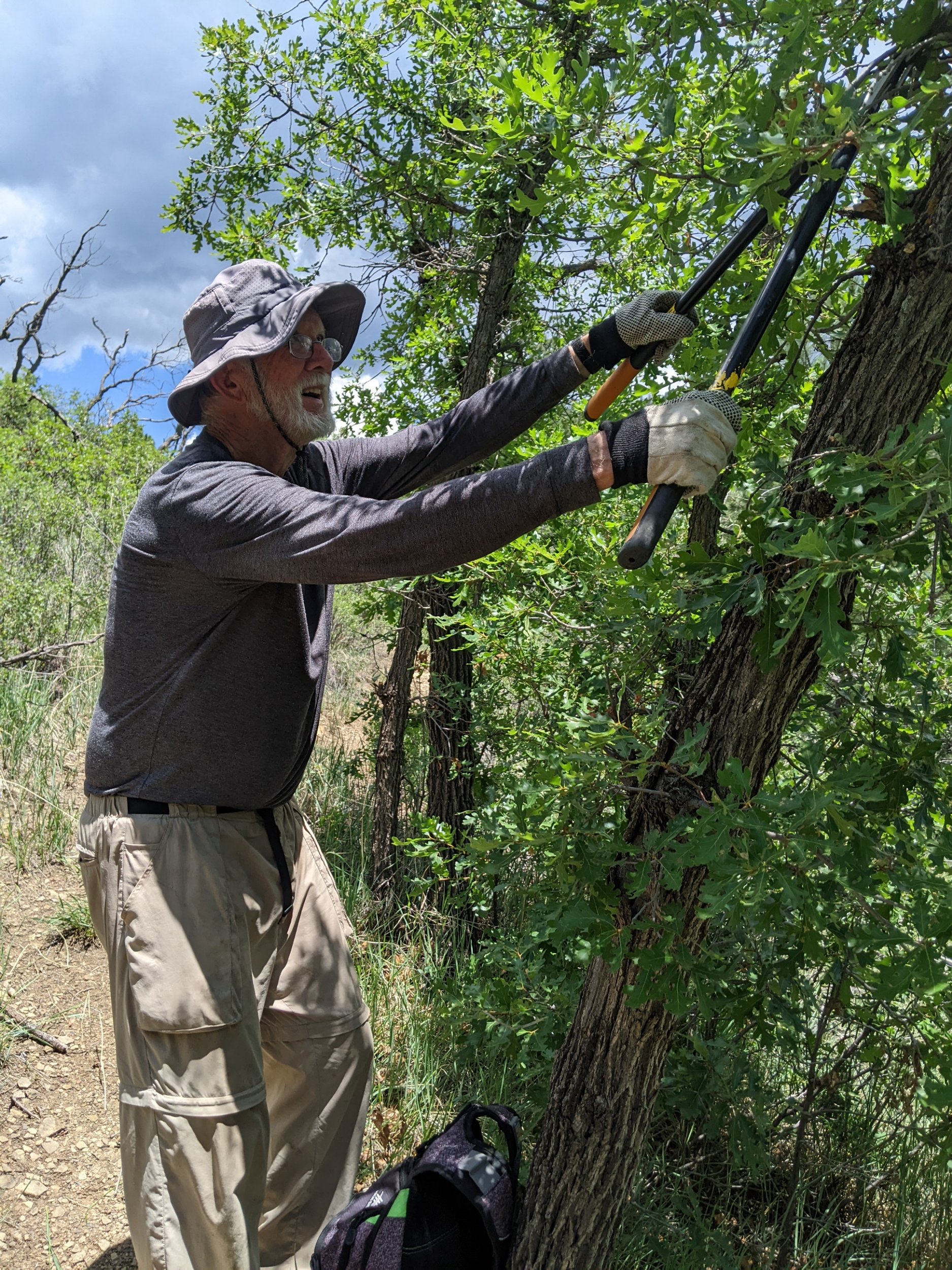 Our team experienced a sudden storm Friday afternoon, and had to trot a mile down the trail to our car to reach shelter. Saturday we resumed working on our trail, but did not quite finish, as the Gambel oak and locust became thicker as we neared the road and lake. Sunday we finished the last bit of Deer Run and worked on a nature trail loop near the top trailhead. The other group worked on trails along the lake.
Dave and Donna were cooks, so morale was high.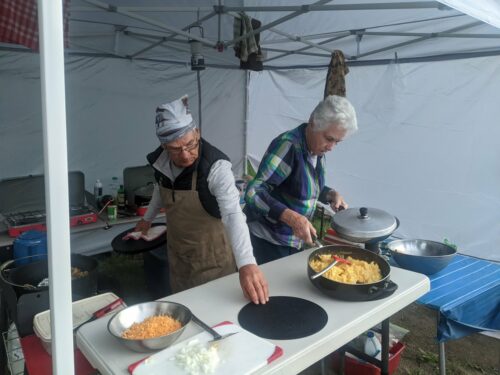 Saturday evening during dinner a park ranger gave a presentation about the history of the location, including the Sugarite coal mine and town.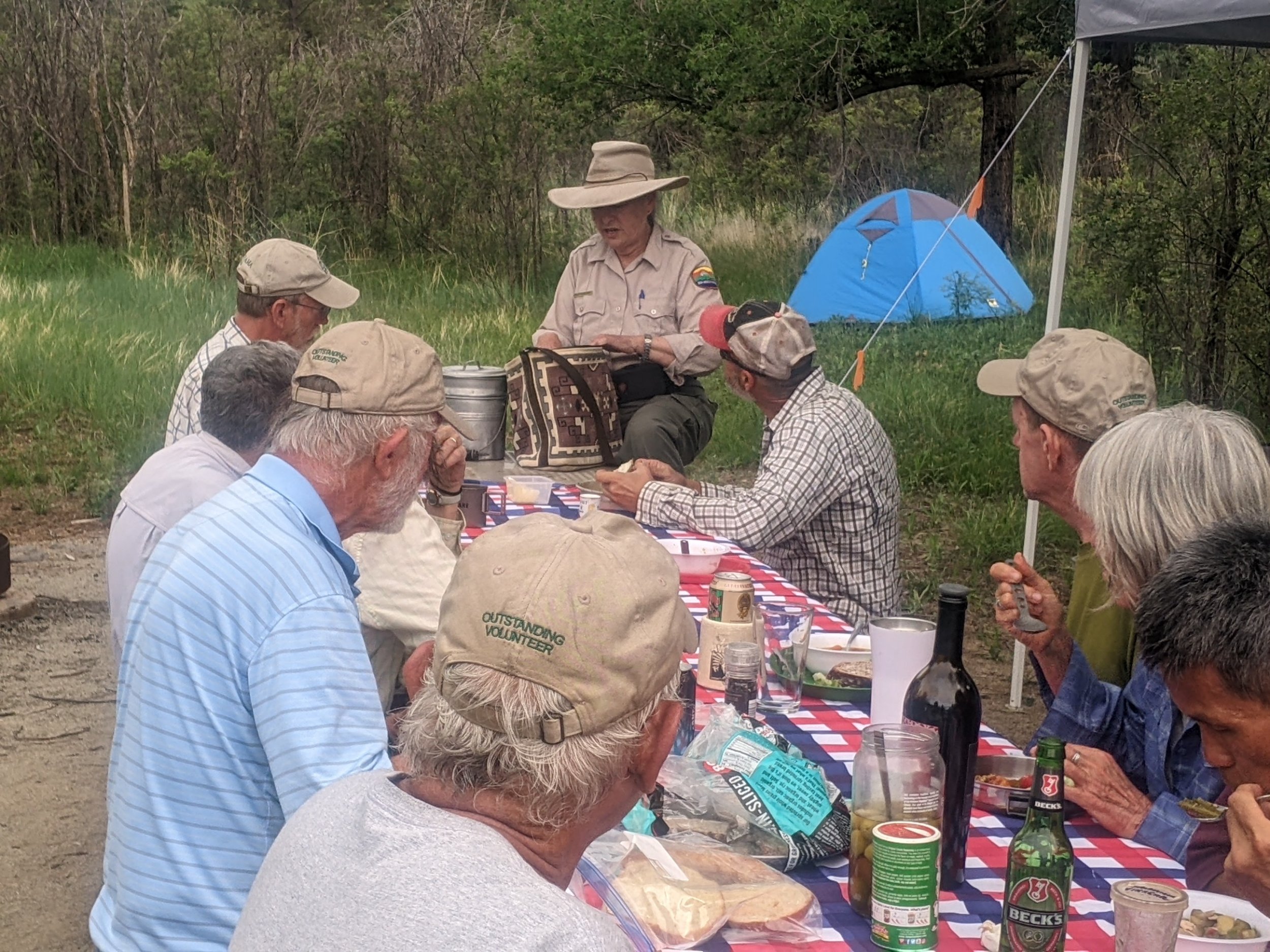 Thanks to leaders Mike and Cecily, and Donna, Dave, Nick, Jamie, Ed, Ralph, Pat & Lynne, and Paul for a memorable outing.