PCT 2018 Day 78, July 9, Monday Start mile 1778.0, tent site
End mile 1810.2, campsites
Miles walked: 32.2
Skeeters are hungry in the morning, as they were last evening. I am a pint low. Haze from a forest fire and the faint smell of woodsmoke is still here, lessening later in the day.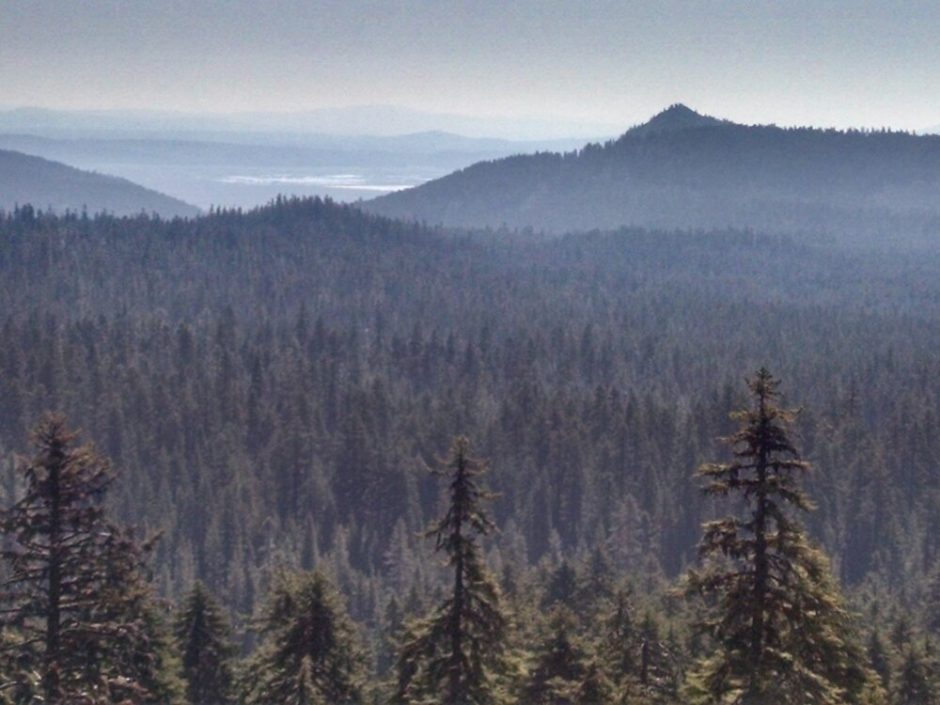 In the afternoon the trail crosses talus fields of loose flat rocks, and the forest cover opens for some views.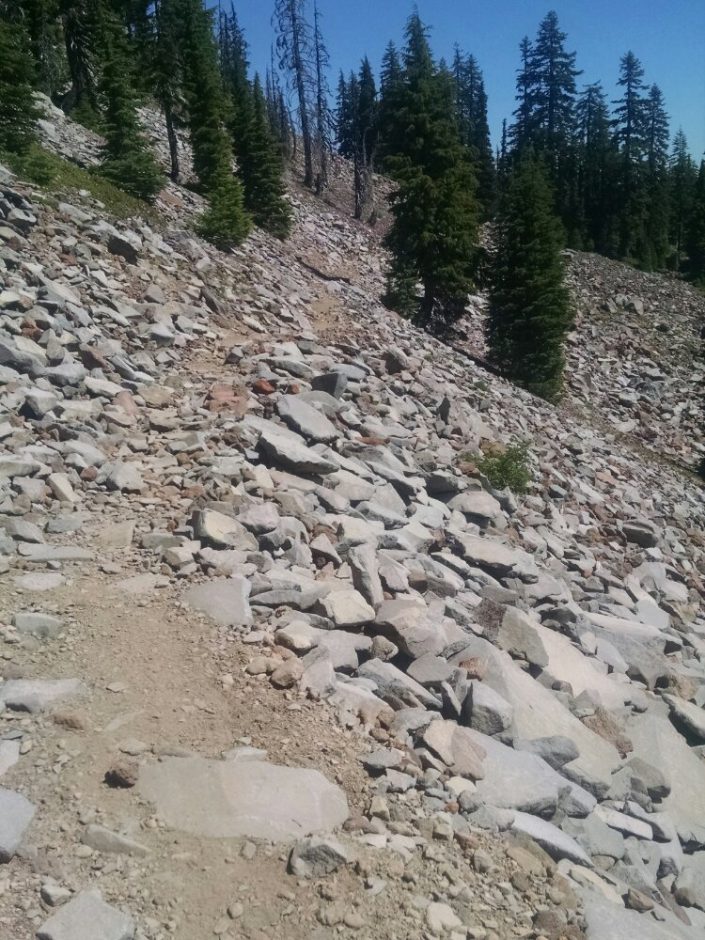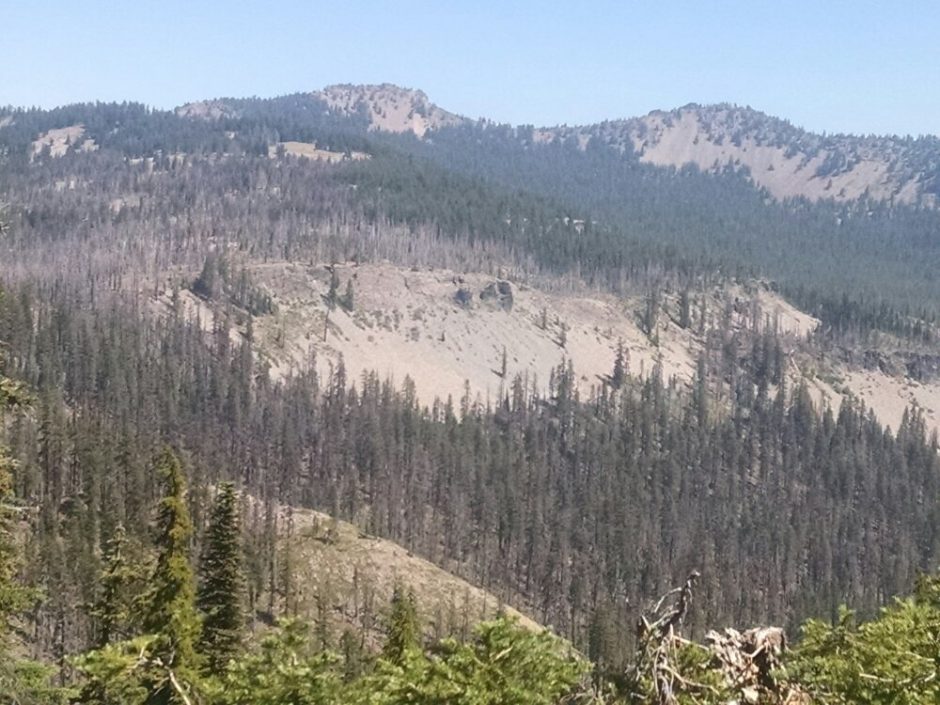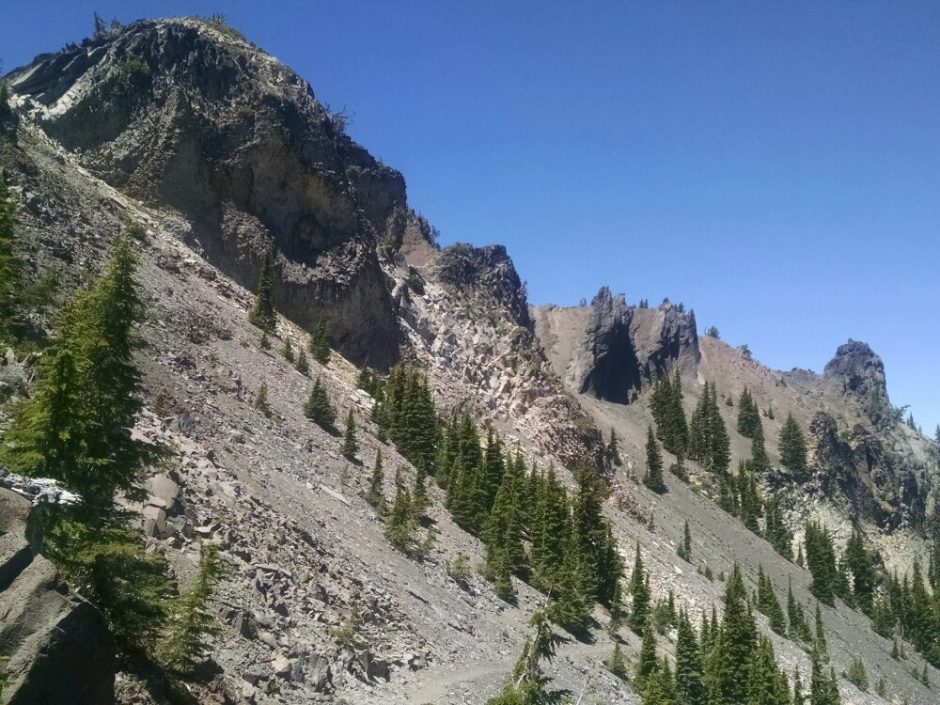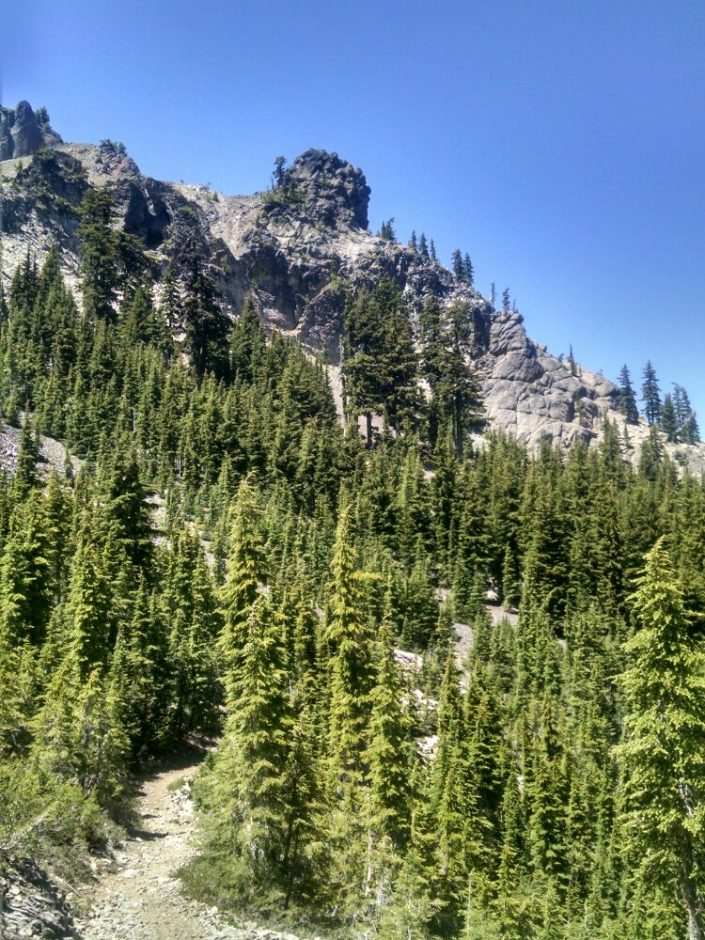 I meet Foodie, who was last seen at Burney Falls. We walked and chatted for a while along a large burn.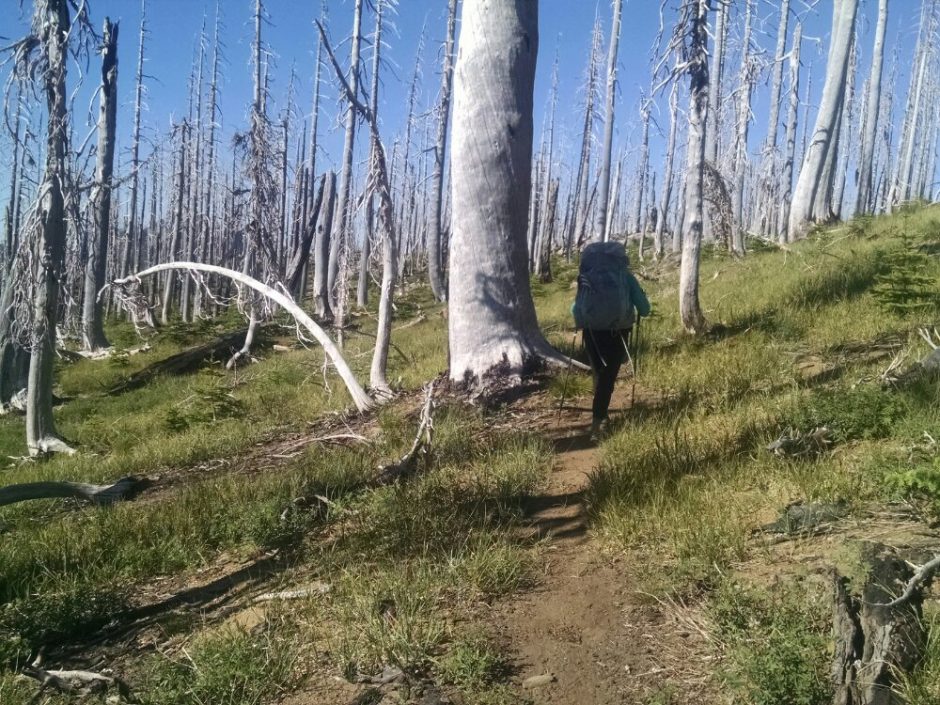 Also seen today is Magic Bean, Viking, and Nicki. Foodie and Nicki and I are at the same exposed windy campsite, where skeeters do not dare to fly.
Finished audiobook Prince of Hazel and Oak, by John Lenahan.