Finally I return to my adopted section of the Continental Divide Trail for a 2-day backpack, starting at the northern terminus near Surprise Tank. The surprise is that Google Maps knows where this is. Clearing rabbitbush and some grass from the tread makes the trail more visible on this lower section. Later I clean some drains and saw or drag several trees which have fallen across the trail.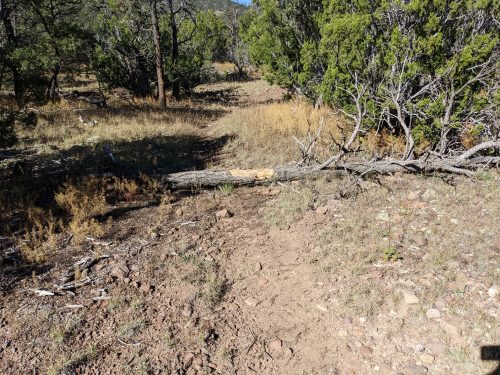 Camp is about 5 miles in. The cattle trough past dry Erman Well is now turned off, so I was low on water and did not hike the entire 11 mile segment, but turned around at dry Rincon Well.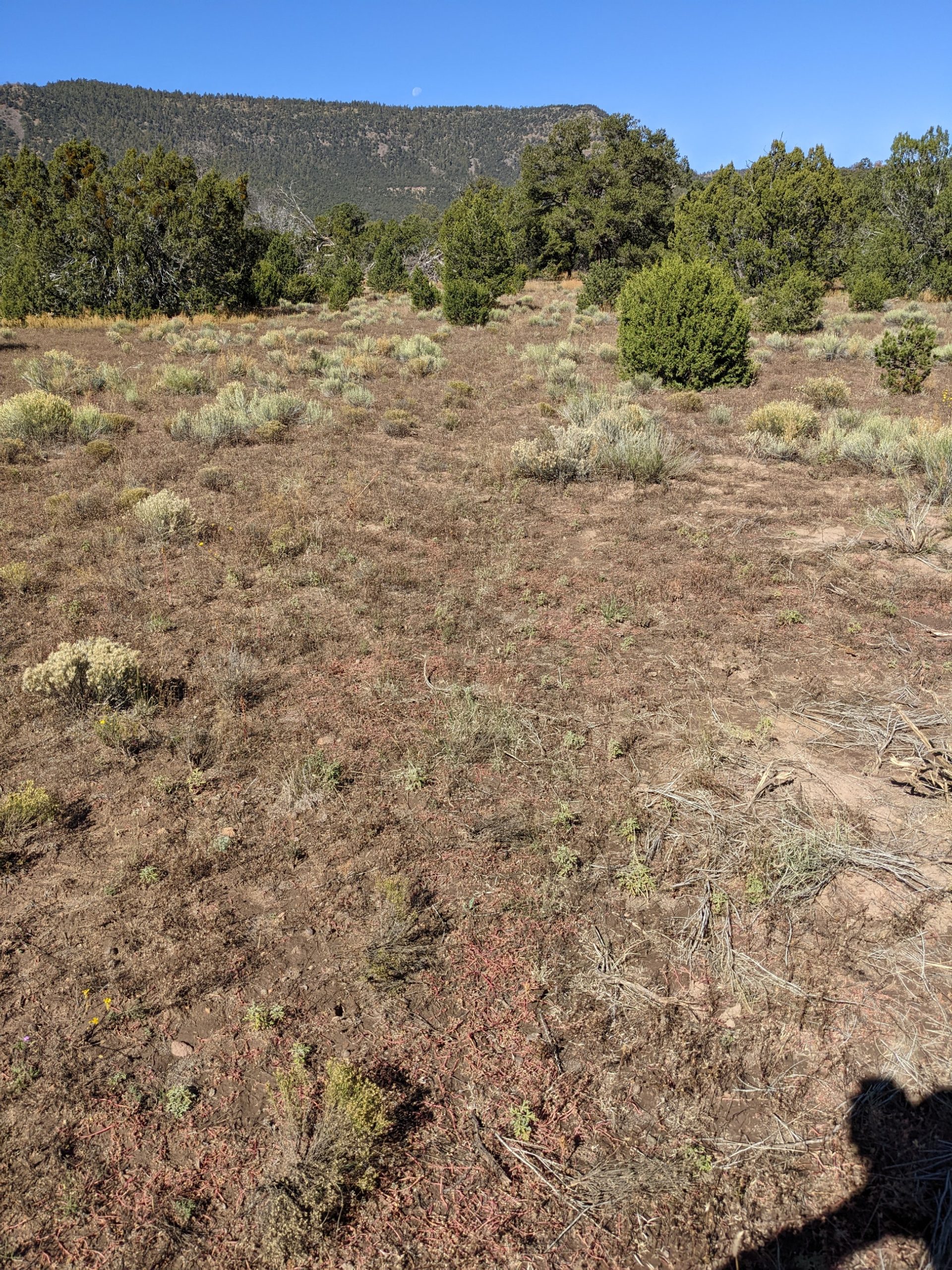 After returning to my car, I stop at the unusually busy Pie-O-Neer for a well-deserved slice for myself, and for Cairn.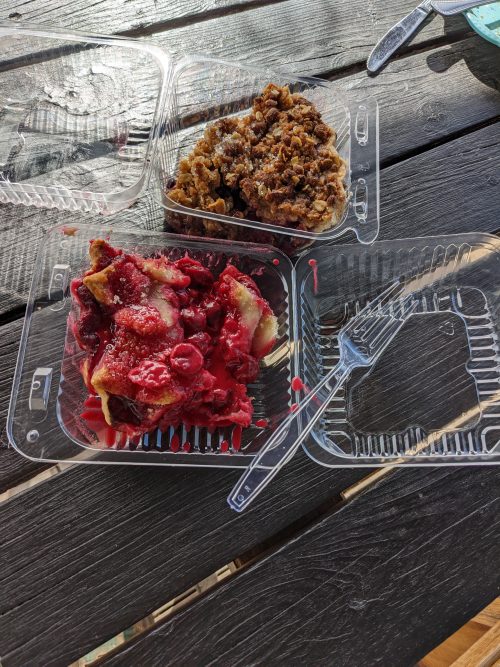 Just east of Pie Town I turned left down an unsigned dirt road, and soon arrived at a radio antenna for the Very Long Baseline Array (not to be confused with the nearby Very Large Array). The coordinates are 34.301077,-108.118623.