Seven NMVFO volunteers completed an unsupported backpack project (meaning no horse packs or cooks) , working on the Rio Nambe Trail and Lower Nambe Trail and Upper Nambe Trail in the Pecos Wilderness, sawing deadfalls and lopping. We gathered at Winsor Trailhead near the Santa Fe Ski Area, and hiked along Winsor Trail and Upper Nambe Trail to La Vega (Spanish: "the meadow") to set up camp.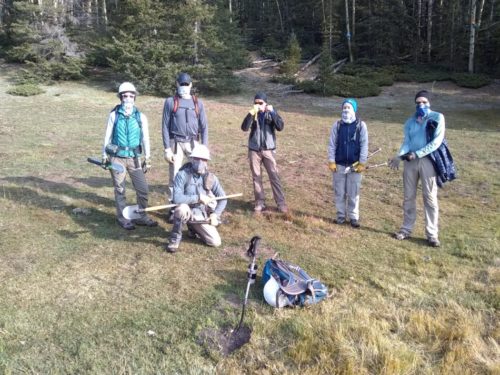 Then we backtracked on Upper Nambe and Winsor to the junction with Lower Nambe Trail. We took this circuitous route to avoid elevation changes and hiking more than necessary on Lower Nambe, known as the "Elevator Shaft", a steep trail with few switchbacks.
We spent the rest of the day sawing and lopping on Lower Nambe, working our way downhill to the junction with Rio Nambe Trail.
The two new Katanaboy 650 folding saws we recently acquired worked amazingly well on our small diameter aspens and spruce, and were much easier to carry than a traditional crosscut saw.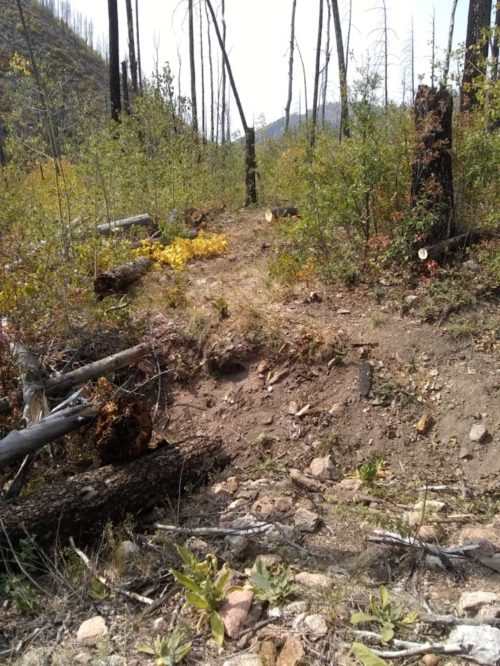 The next day we sawed deadfalls along Rio Nambe Trail, from La Vega to one-half mile past the junction with Lower Nambe Trail. We cleared a respectable 120 deadfalls that day, and plenty more downed trees remain across the trail to the west.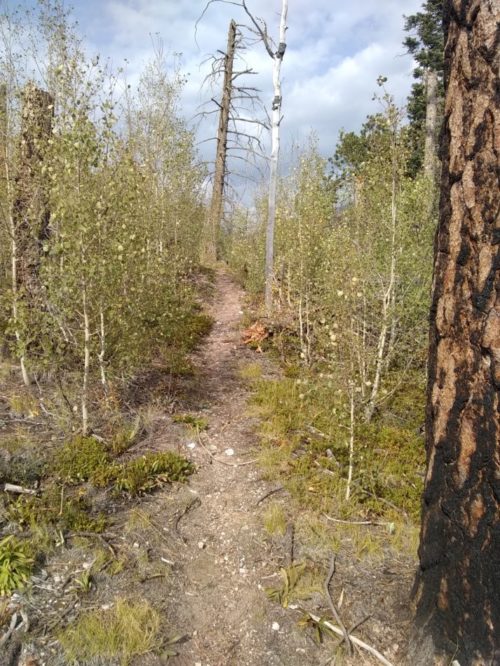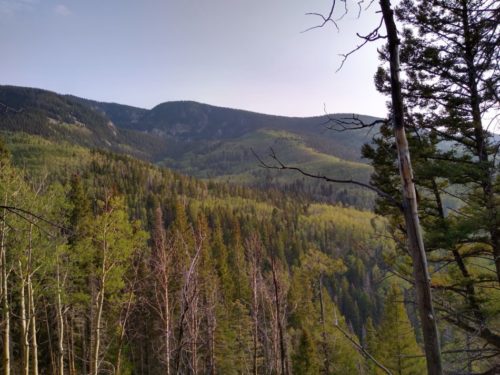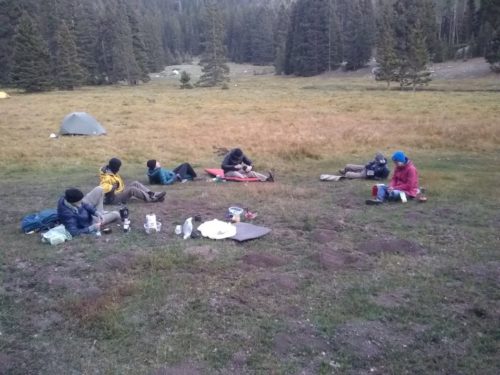 On Sunday we broke camp at La Vega and hiked up Upper Nambe trail, clearing a small number of deadfalls, and joined Winsor trail back to our trailhead.
Lower Nambe and Rio Nambe trails are one of the first loop opportunities off of the highly popular Winsor Trail for the many hikers coming from Santa Fe.
For my first project lead, I was perhaps too ambitious in my plans, and the first day we did have a lot of miles of hiking. However, the volunteers that joined me were an elite crew that rose to and exceeded the challenge. Nick, Evelyn, Melony, Sam, Bill, and Mark– you guys are amazing.