CDT Montana 2016
Day 22, July 27, Wednesday.
Start in Anaconda at Big Sky RV Park, near AN260-M, mile 26.4 of Anaconda route, then accepted ride to Morel Road AN-372RL, mile 37.2 of Anaconda route.
Stop near 19-272GT, a few miles after Anaconda Cutoff reunites with CDT
Miles walked: 14.2 Anaconda + 5.8 CDT = 20.0
An early start gets me to the grocery store shortly after it opens. Repackaging food takes time, so I am back walking at 9:30AM. With a long road-walk ahead before getting to public land with water to camp, it would be better to be further along.
I need to ship some gear back home, so swing by the post office. Several old historic buildings are in this part of town.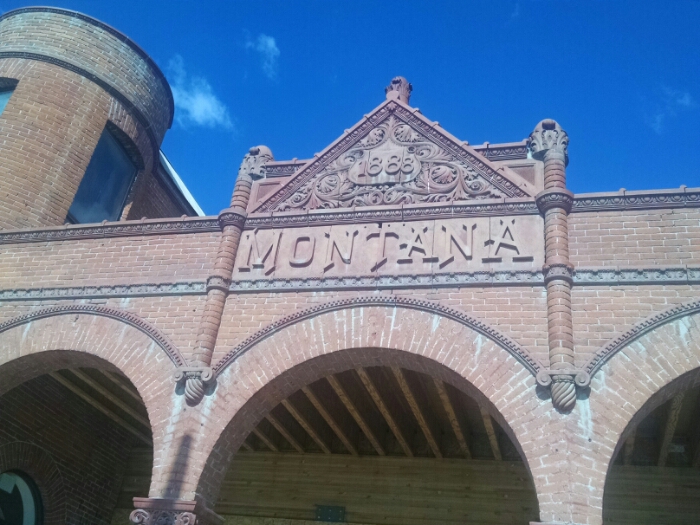 The post office was built in a different time.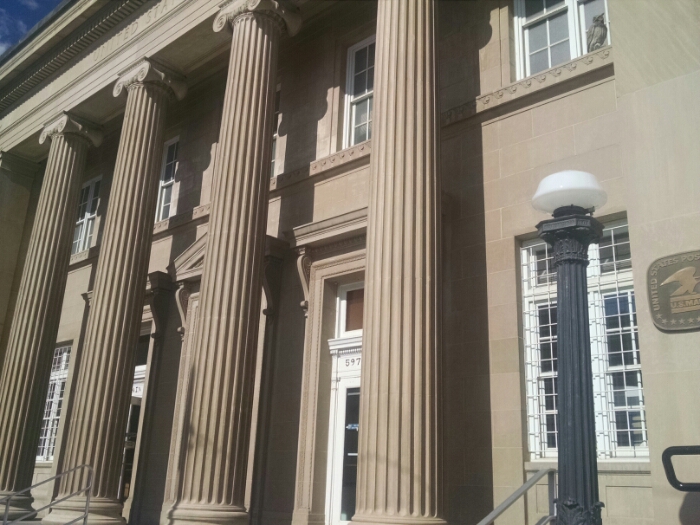 The nearby movie theater is reputed to be majestic inside.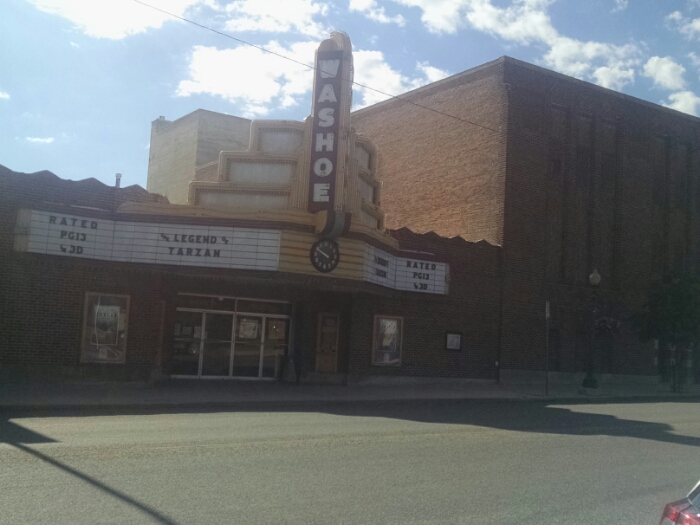 I continue walking through downtown Anaconda, when I am accosted by someone at a hotel.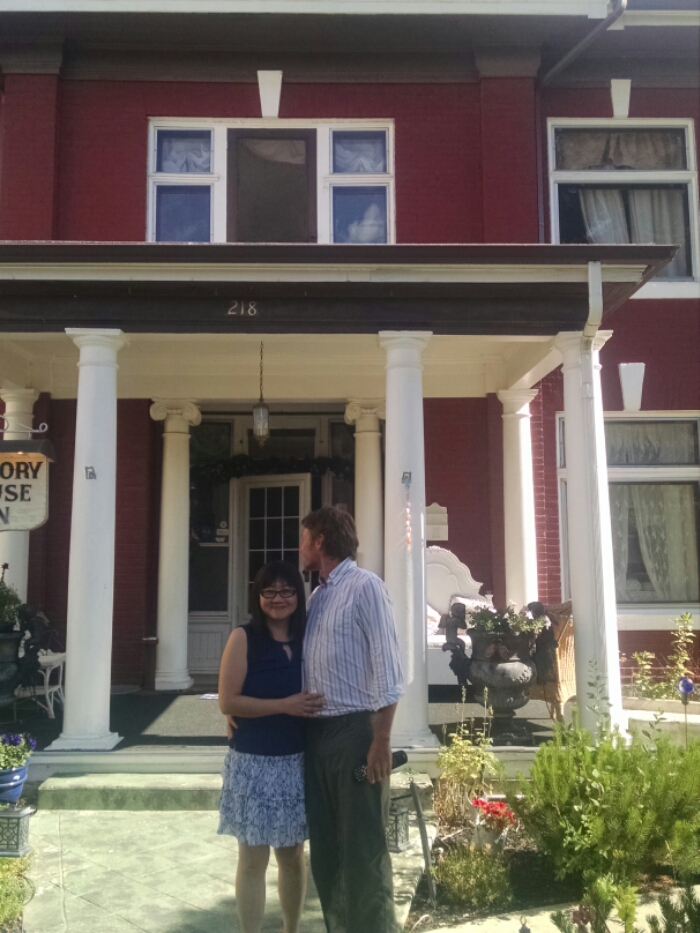 DNA is staying here with his girlfriend, and just happened to see my orange shirt go by in the window! They have a rental car, and offer to drive me past the long road-walk. Ahhhh, remember from last post when hikers said we would not hitch-hike this section, but that it would be rude to decline an offered ride? I accept, so wait on the porch until they check out.
They drive past Highway 1 and Highway 48 and drop me off at Morel Road near AN-372RL. Fond farewell to DNA and friend Xiangning.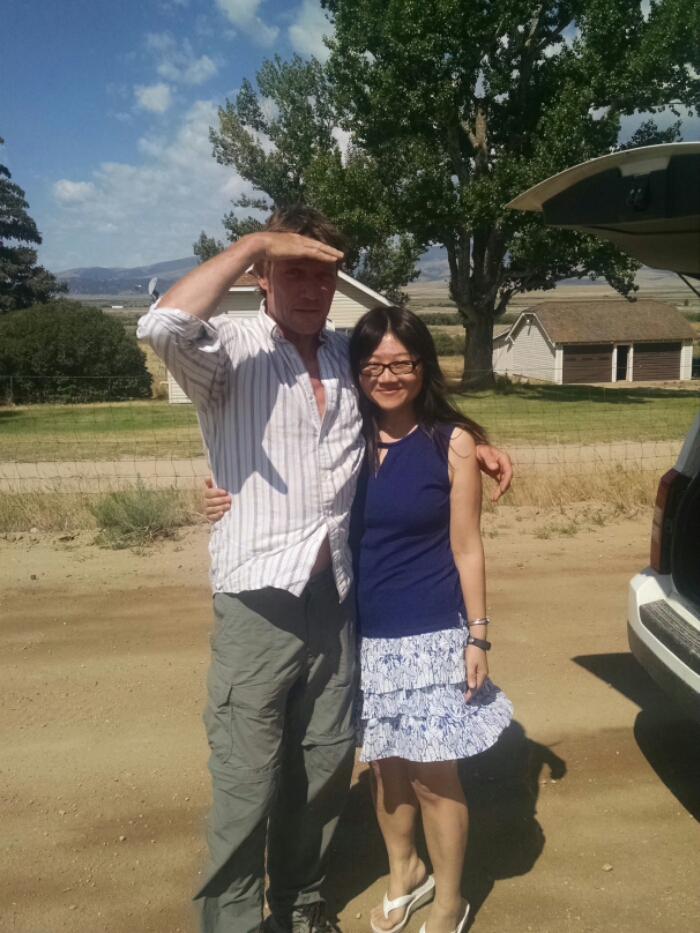 I am walking past some long pivot irrigators that look like they were inspired by Buckminster Fuller and the tensegrity concept.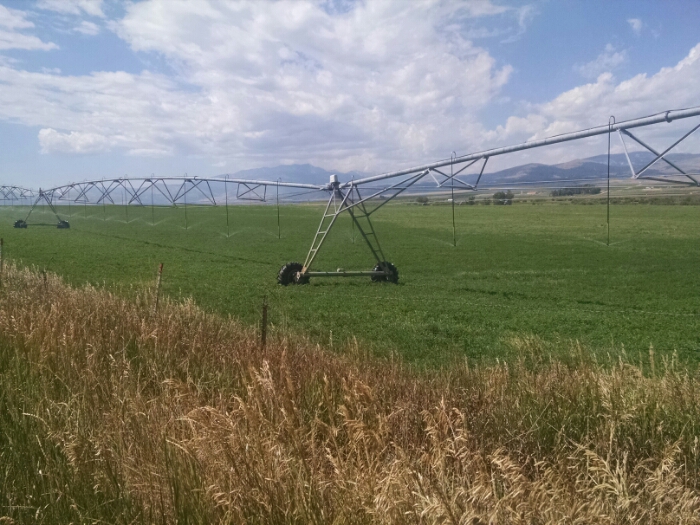 Hiking along agricultural land, this sign was of interest.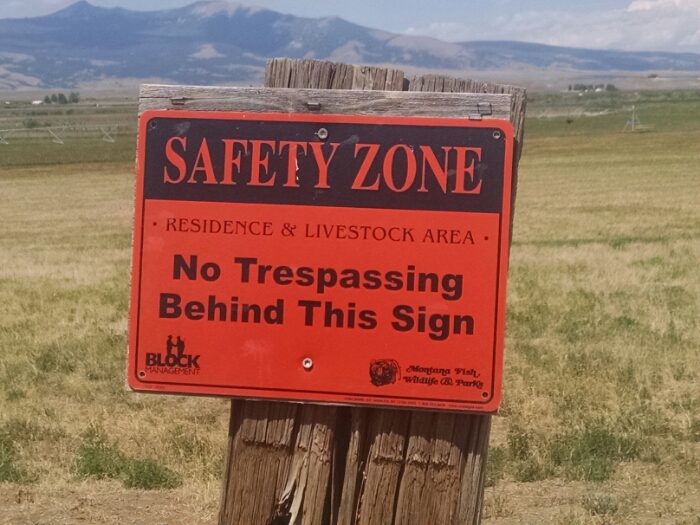 Is not this a gentler way to present a "no trespassing" sign?
An ATV comes past.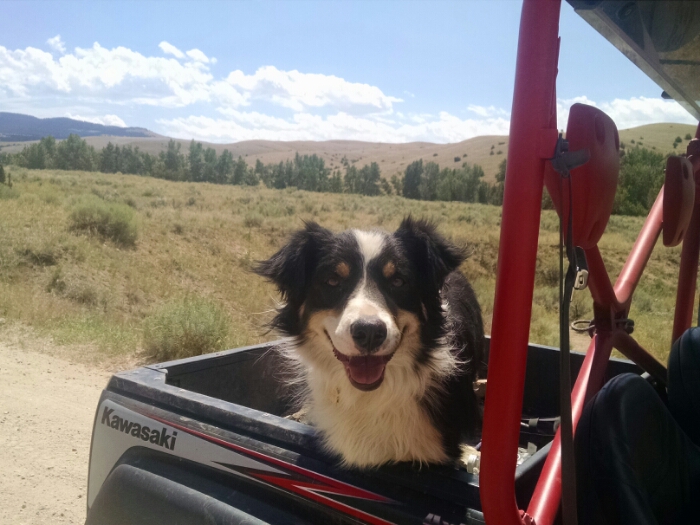 The route turns on to Dry Cottonwood Road, where I see a farmstead set up to mill lodgepole pine poles.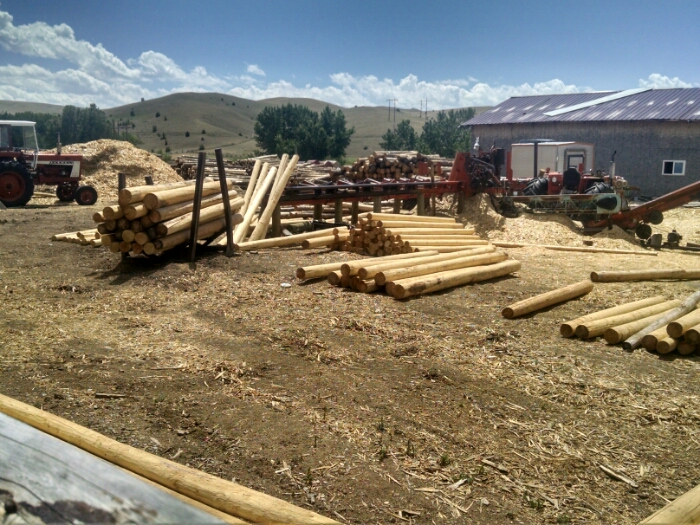 Two big tractors are attached to milling equipment at their power takeoff coupling.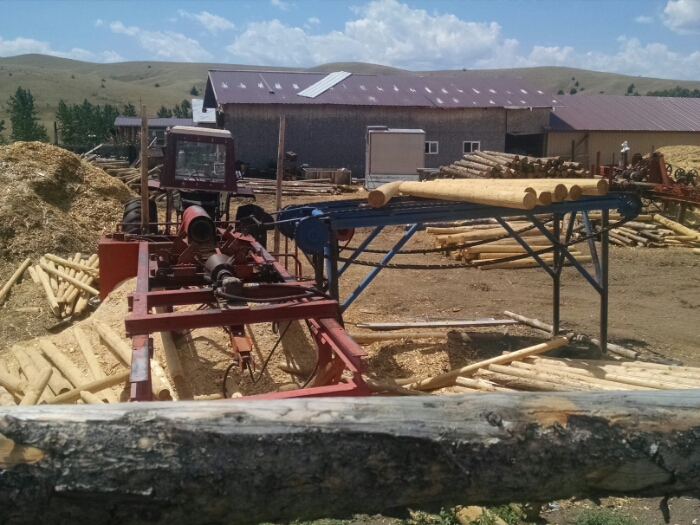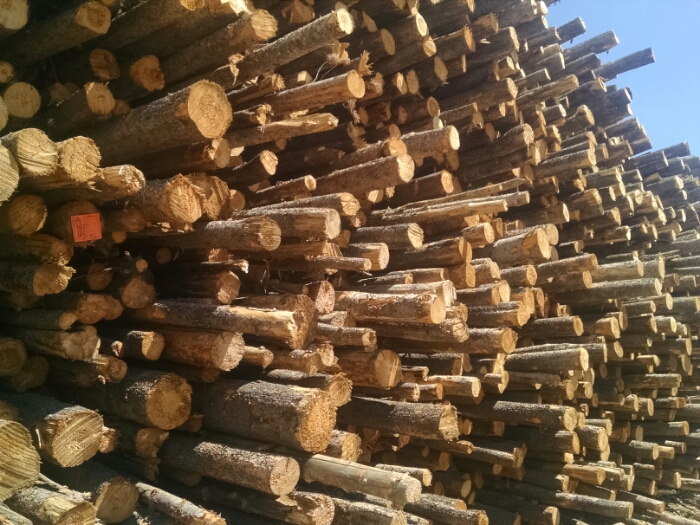 In New Mexico this would be to make vigas, but here in Montana this might be for log cabins.
The route continues up gentle grade road and finally connects bnck to the main CDT.
My planned water source at Powderhorn Creek looks fouled from cattle.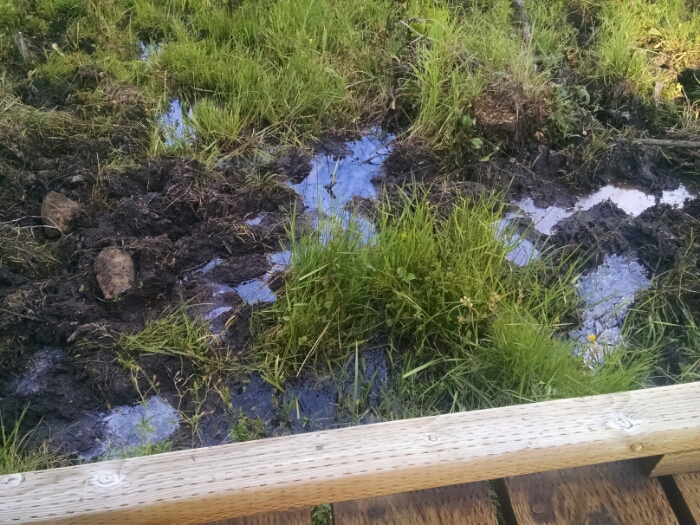 A drinker has been installed at 19-272GT, so I gratefully camp nearby.