PCT 2018 Day 56, June 17, Sunday.
Start mile 1160.8, Peter Grubb Hut
End at second crossing of Milton Creek, mile 1191.5
Miles walked: 30.7
The morning sky is overcast and dark, and with a sudden crash of thunder showers begin.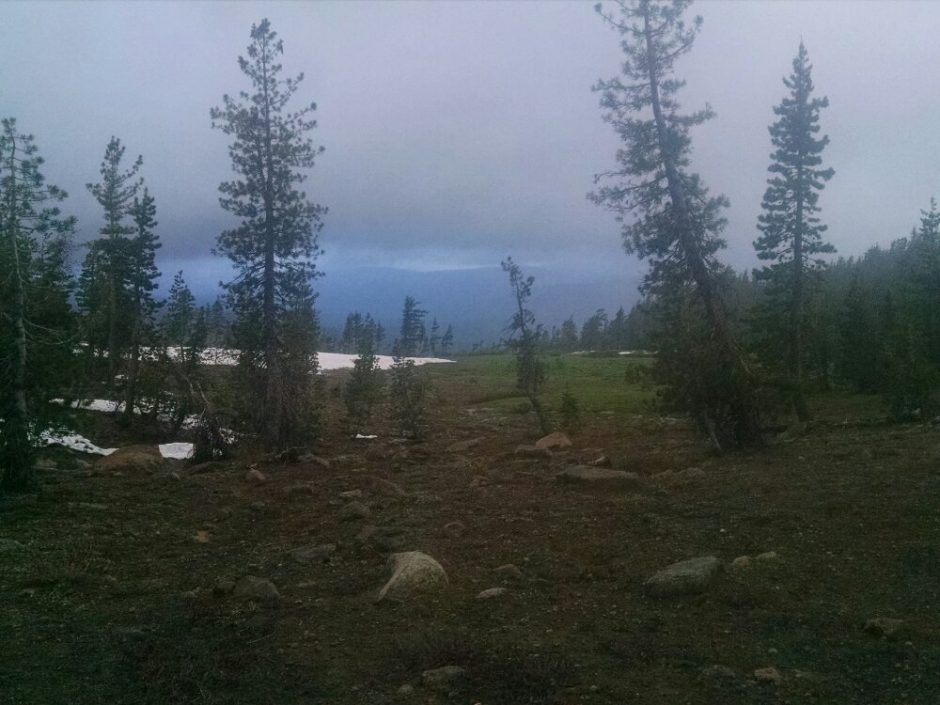 As I climb, rain turns to pellet snow and covers the path.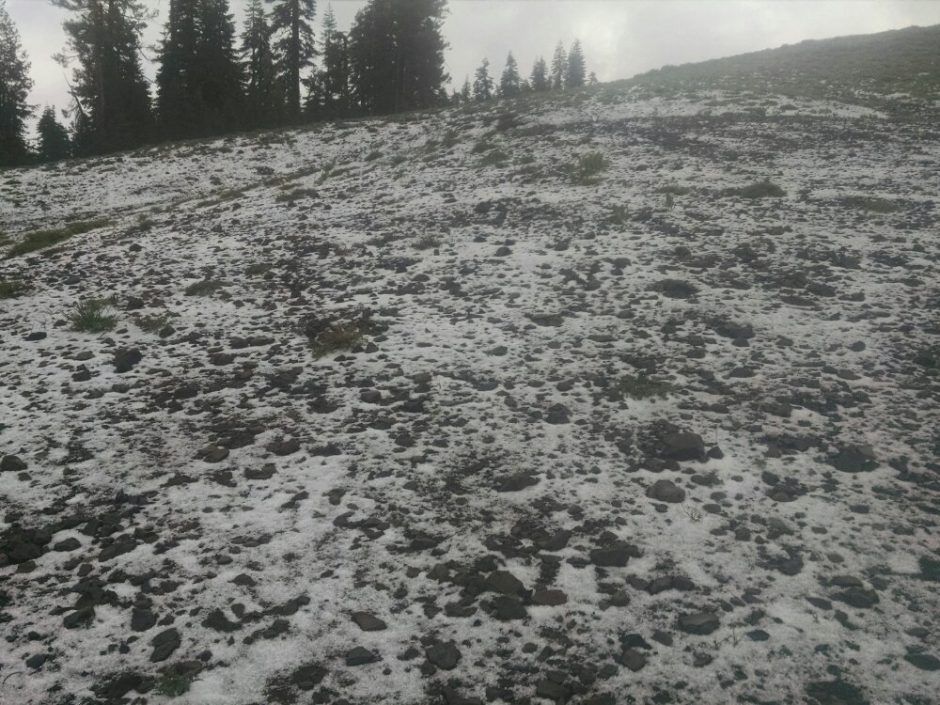 Later I climb down lower in altitude, and rain showers resume. With no sun for most of the day, the temperature is cold, and I must wear down vest, windbreaker, raincoat, and gloves for warmth, though keeping walking all day is the main way to keep warm.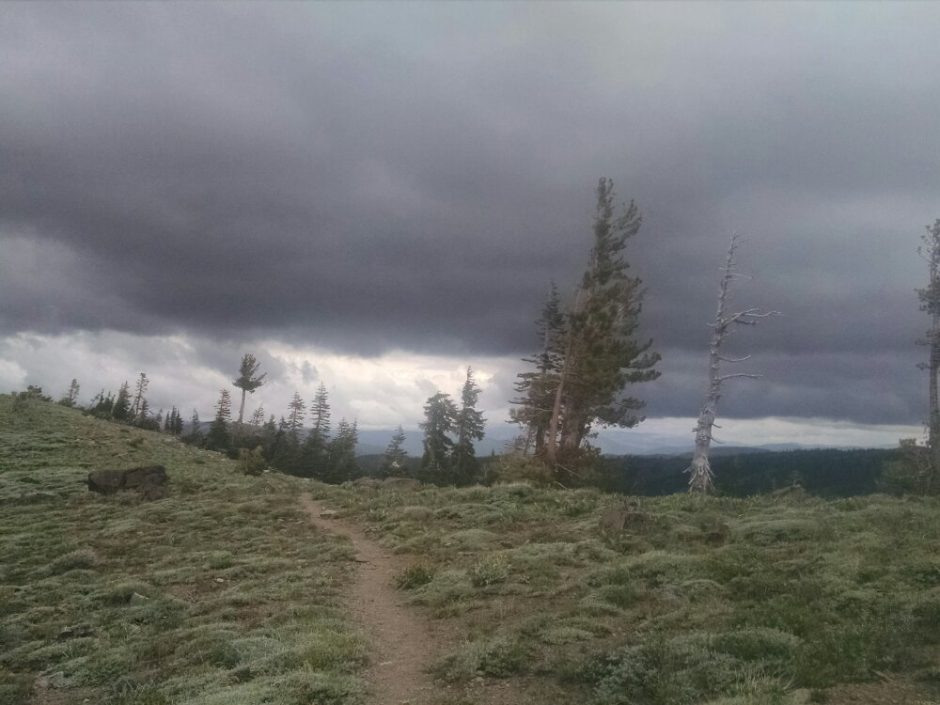 Toward the end of the day many switchbacks bring me down to 5k elevation, and I camp just a few miles from town, with rain against the tent until I fall asleep.
I meet Boogie, nobo starting at Donner, already thru-hiked a few years ago, wanting to do Oregon and Washington this year. I also met a couple of southbound flip-floppers going too fast to talk.
Finished audiobook The Tavern Knight, by Rafael Sabatini.