On December 1, 2018, the New Mexico Volunteers for the Outdoors (NMVFO) had their annual Volunteer Appreciation Night, held at the First Unitarian Church social hall in Albuquerque, New Mexico.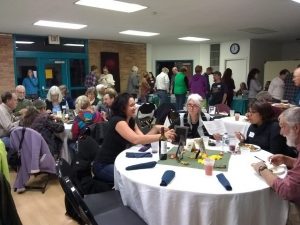 I gave a presentation after dinner on my recent adventure on the Pacific Crest Trail.
The audio level is a bit low– will try to fix later. [Fixed!] I do not remember saying "Uhhh" and "So…" so many times…
Thanks, Kevin, for taking video.