AZT 2020 Day 23, March 31, Tuesday
Start mile 514.7 near Wild Horse Tank (passage28mile18)
End mile 542.7 near old railroad bed (passage30mile1.8)
Miles walked: 28
As the terrain of our route becomes more rolling low hills, patches of snow are sheltered from the sun, extending snow melt season. The wet mud from yesterday morning returns, not everywhere, just enough to keep things interesting.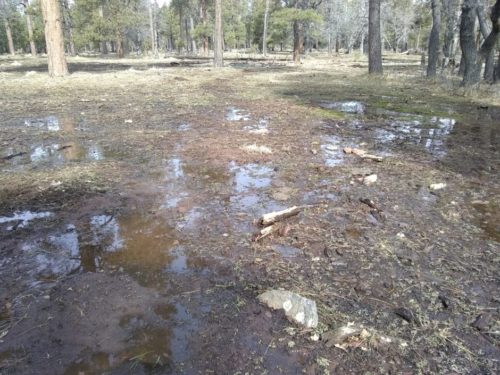 Several seasonal lakes cluster together, with frogs singing.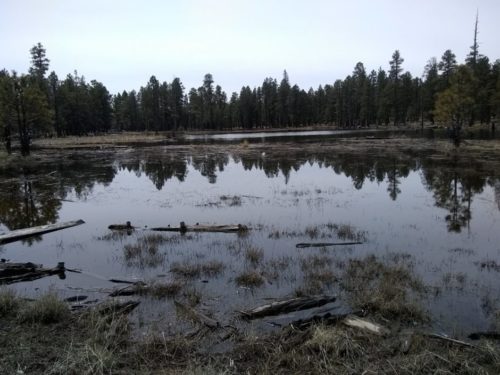 I meet Paul mid-day as he passes me. We discussed the Grand Canyon section of the AZT closing due to covid19. Several hikers, including myself, will get off the trail at Flagstaff, with the hope of resuming later in the year. Amtrak runs between Albuquerque and Flagstaff, making transportation easier for me if/when I can return.
Some interpretive signs chronicle the logging in this area.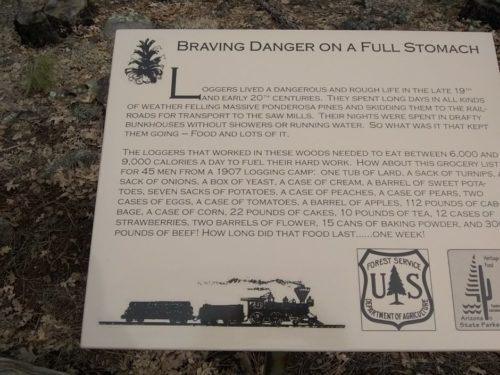 This pine forest seems thinned of trees, perhaps by prescribed burns.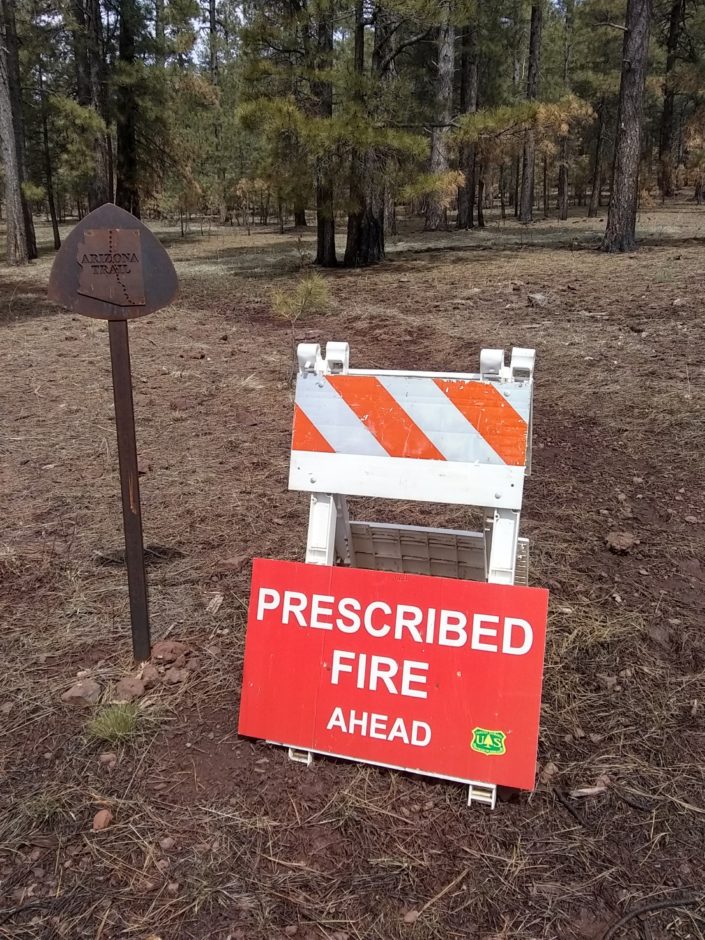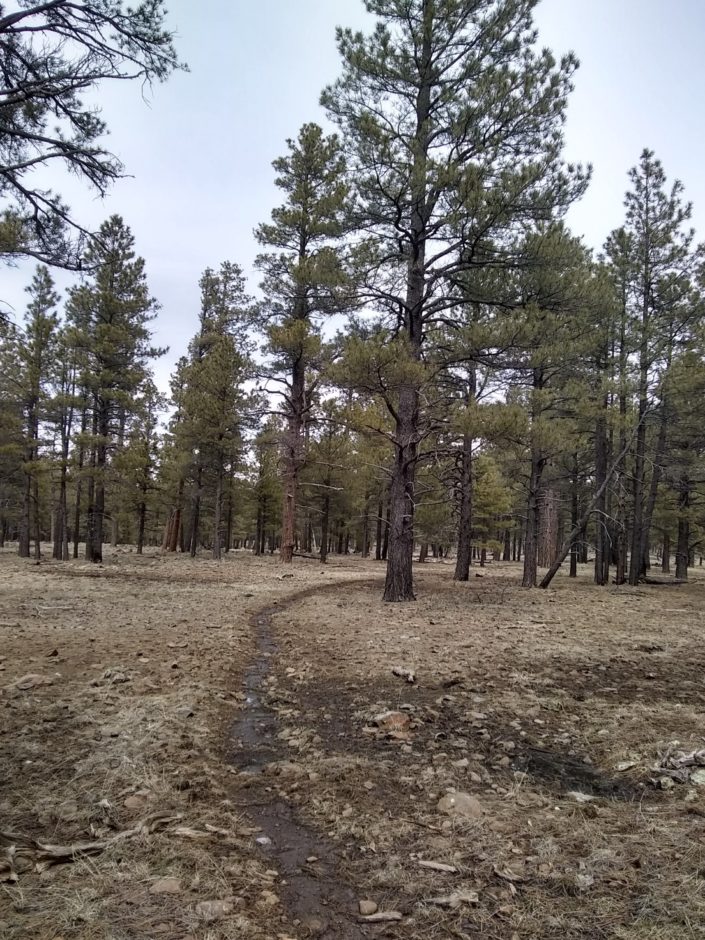 I bypass the 1 mile spur trail to Mormon Lake recreation area, which has a lodge and store and post office, because of covid19 closure. Views of the lake from the trail are hidden by trees.