PCT 2018 Day 80, July 11, Wednesday
Start mile 1837.2, campsites
End mile 1875.8, water cache
Miles walked: 38.6 (oops!)
We are starting to see some snow-kissed mountains nearby,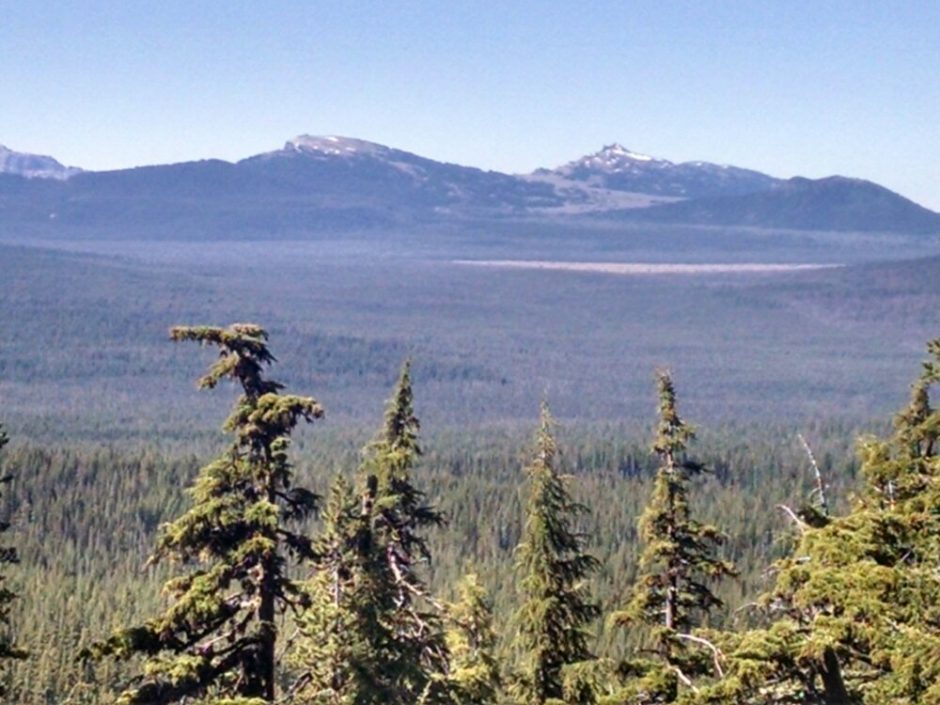 The trail climbs a bit to Mount Thielsen, not climbing to the top, but getting midway for good views.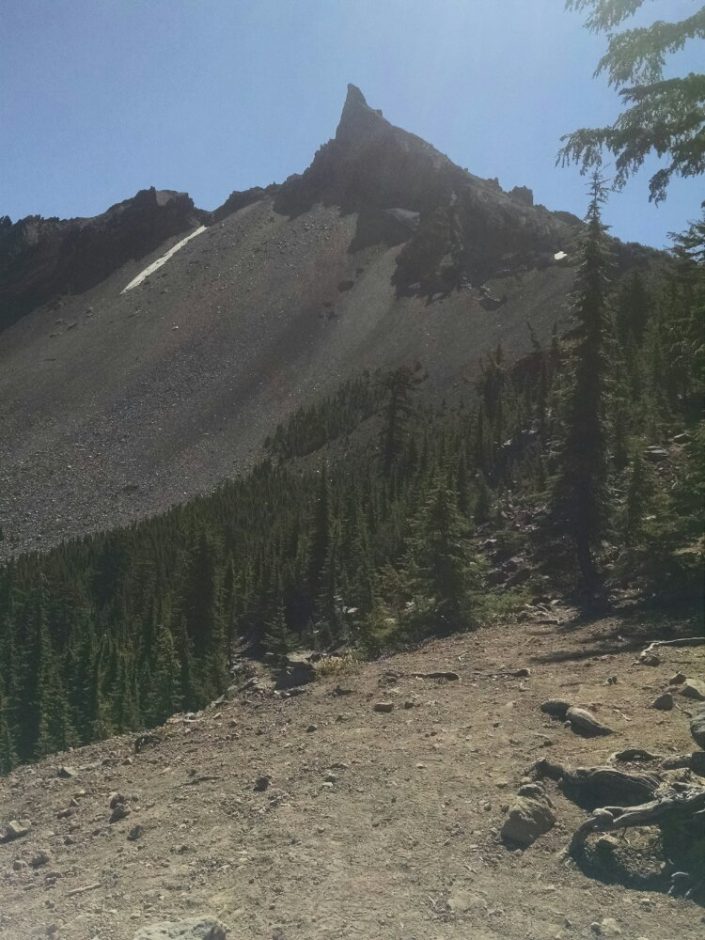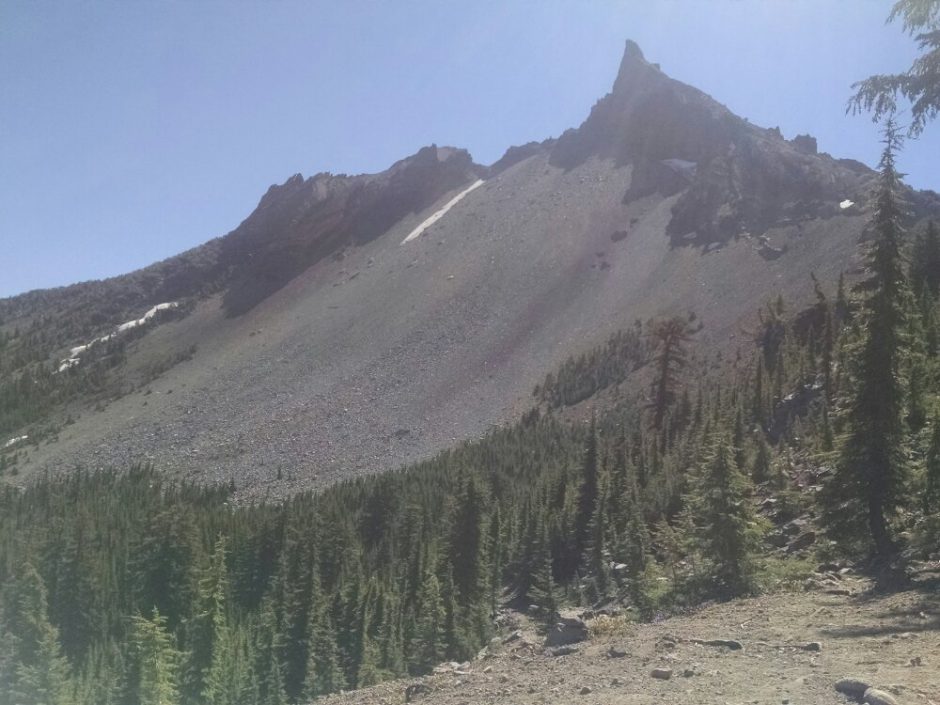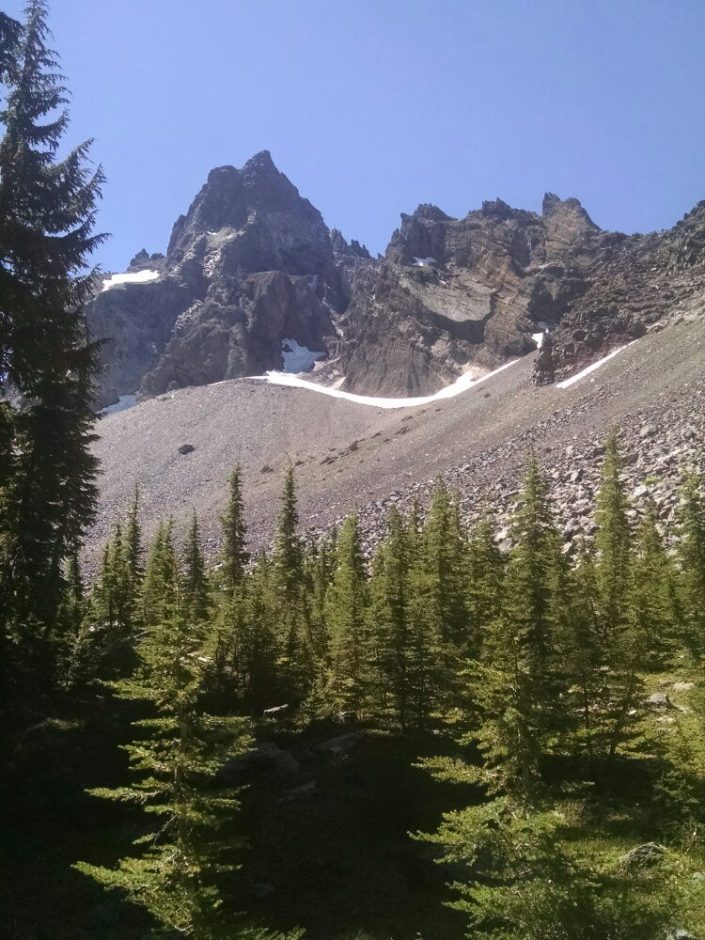 In the distance one can see flat areas, hinting at the edge of the mountain range.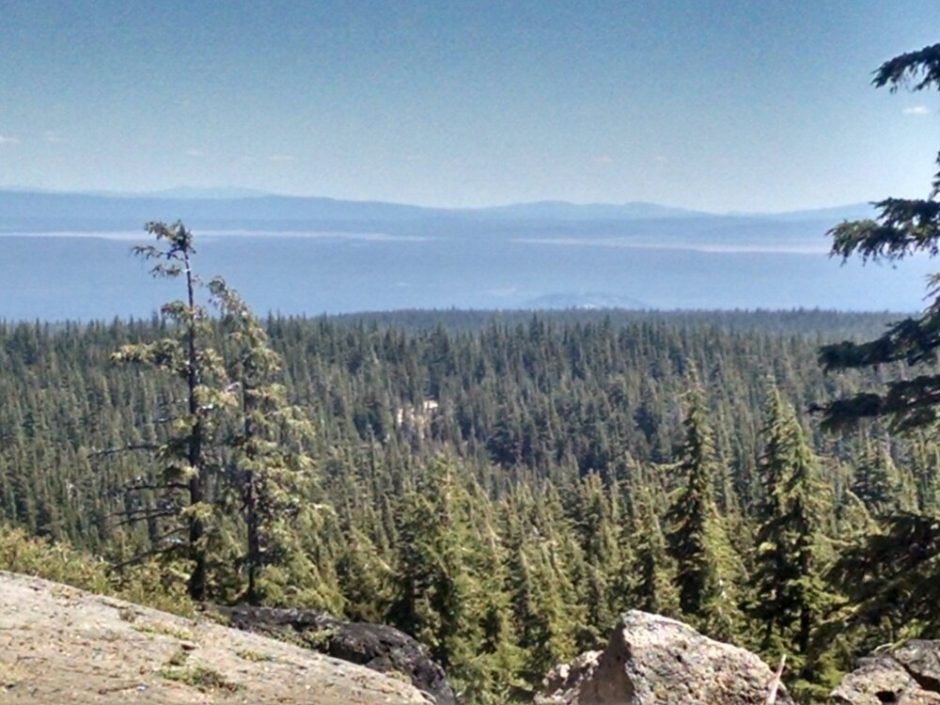 I meet Savage and Matador, who hiked the AT last year and are section hiking Oregon. We walk together talking for several miles, and the distance slips by easily and quickly with good conversation. They stop at one of the rare water sources, and I press on to a water cache in six miles.
Magic Beans is camped there. She had not passed me, but somehow got off the trail and took an alternate route.We are both headed to Shelter Cove resort tomorrow, hence the extra miles today to get closer.
Finished audiobook The Stories of J G Ballard, adapted from short stories by the author.
Finished audio short story Auggie Wren's Christmas, by Paul Auster, read by author.