CDT Montana 2016
Day 39, August 13, Saturday
Start Two Medicine Campground 27-107TH
Stop Morning Star Lake campsite 28-108CG
Trail miles walked: 12
Morning view of Pray Lake starts today's short hike.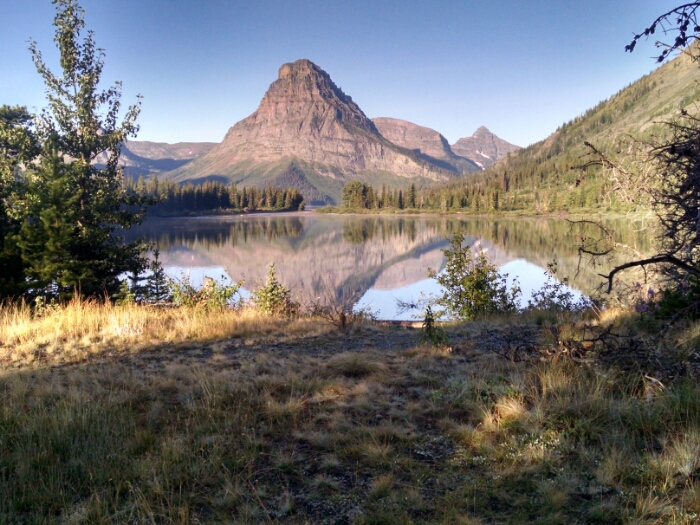 The path climbs among more trees than yesterday.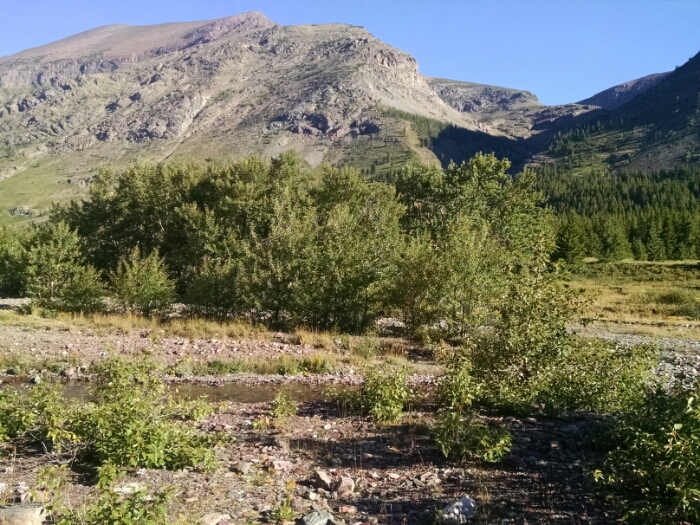 Pathways are wider that forest service trails, so wet plants from yesterday evening's rain do not soak clothes much.
Flinsch Peak appears in the distance, and.will gradually get closer on the climb up towards Pitamakan Pass.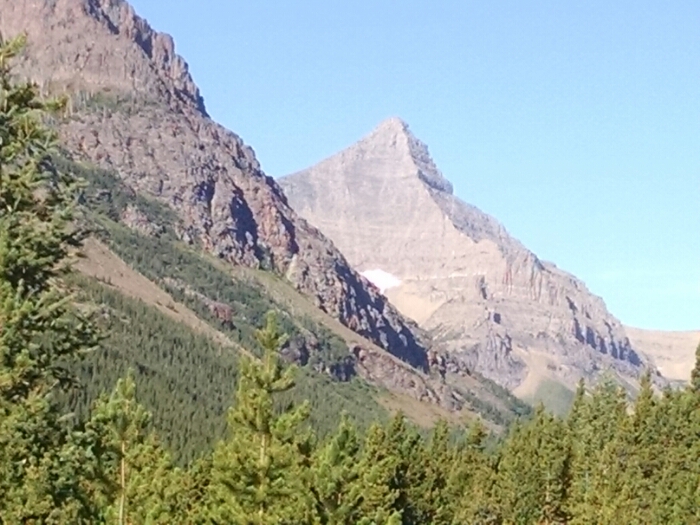 Near the pass is Oldman Lake.
Views near the pass are the best of the day.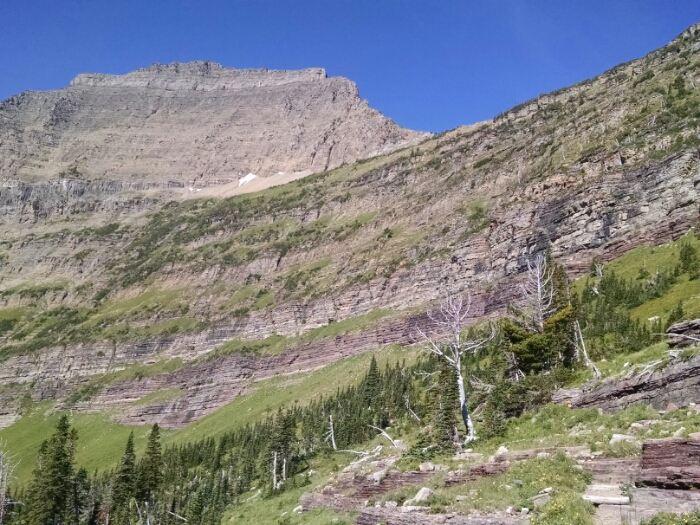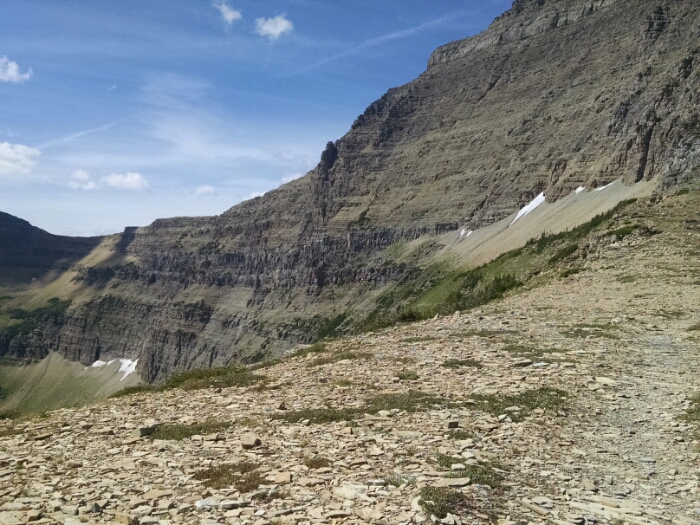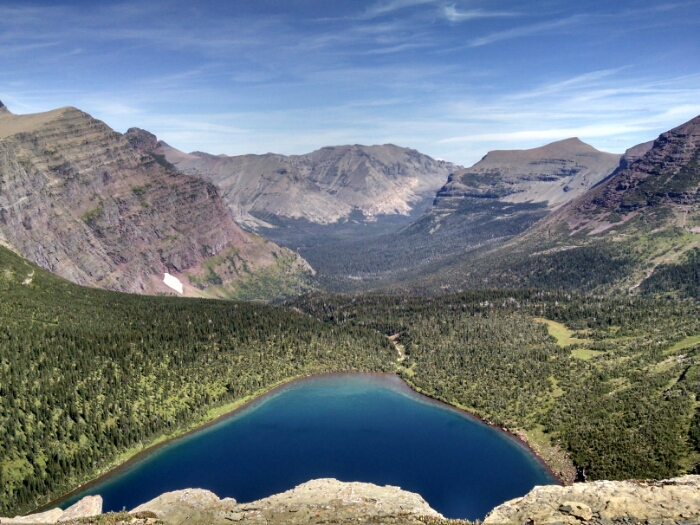 Descend down to Morning Star Lake.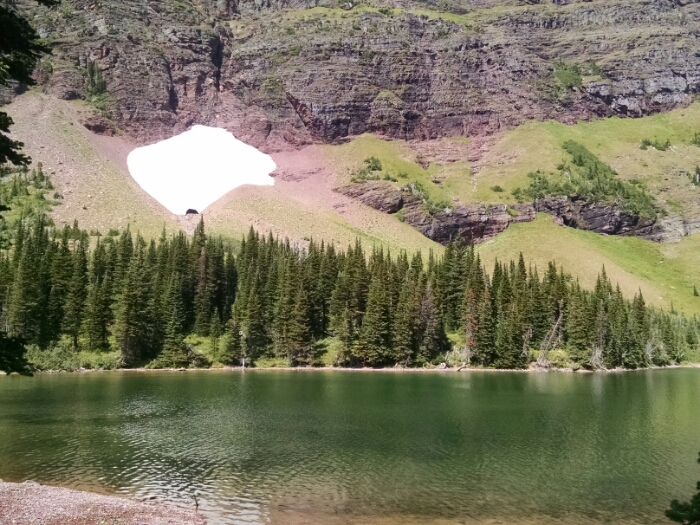 The campsite comes into view around 1:30PM, and I have a pretty relaxed day. Several others arrive in camp later, from Chicago, Salt Lake, and Colorado.
[finished audiobook The Heavenfield, Book 3, by Ian G Hulme]