The NMVFO camped at the Mora National Fish Hatchery in northern New Mexico the weekend of June 1 to build new trail and clear older trail. This most recent of federal fish hatcheries came on-line in 1998.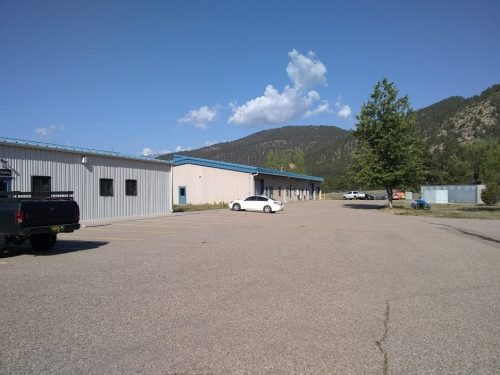 The agency allowed us to camp near a "bunkhouse" with kitchen, which helped our cook Cindy to provide wonderful hearty meals.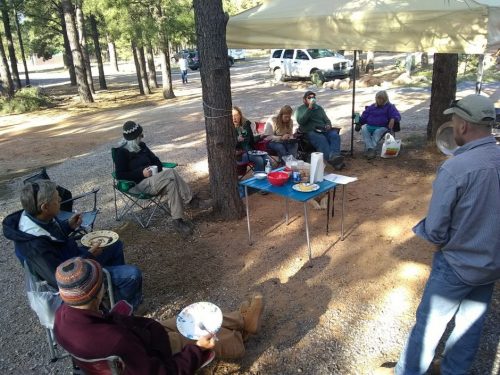 Our agency contact, Daniel, gave us a tour of the facilities Saturday morning. This hatchery recycles 95% of its water, unlike most hatcheries that are built near a river, and require extensive filtering and treatment. A close-loop system such as Mora's gives the ability to raise both cold water and warm water fish, and also helps block outside pathogens.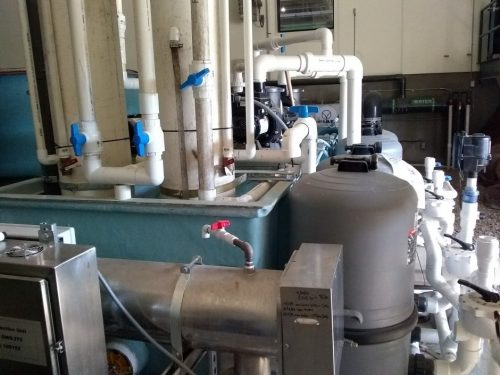 The Mora facility was given the mission to raise threatened Gila Trout, native to southwestern New Mexico and southern Arizona, after another federal hatchery was flooded and destroyed. Seven lineages of Gila Trout are raised here, and great efforts are made to maximize genetic diversity in the low populations, including keeping track of families within lineages by chipping fish, and analyzing populations genetically to figure out which family should mate with another family to reduce inbreeding.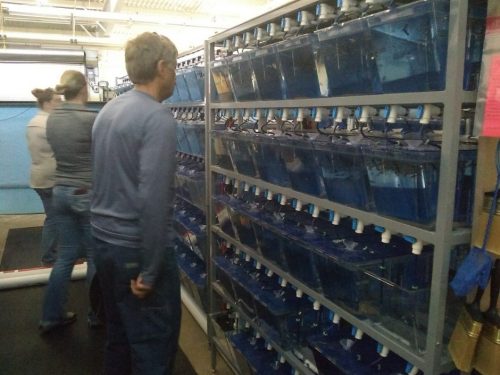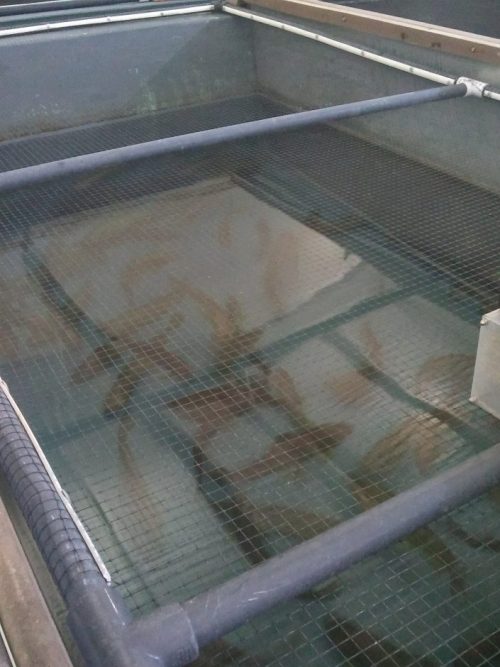 We climbed an existing trail to a nearby peak, with a good view of the hatchery and the nearby town of Mora.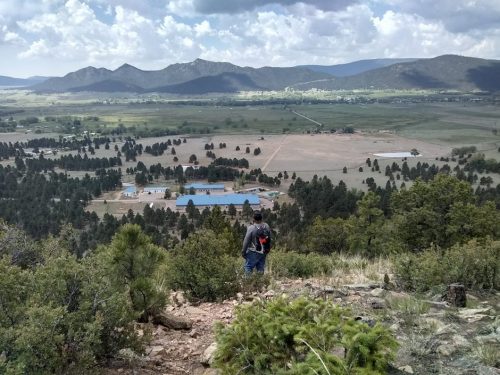 We began adding to the existing trail to make a loop, on the steepest slope on which I have every built new trail.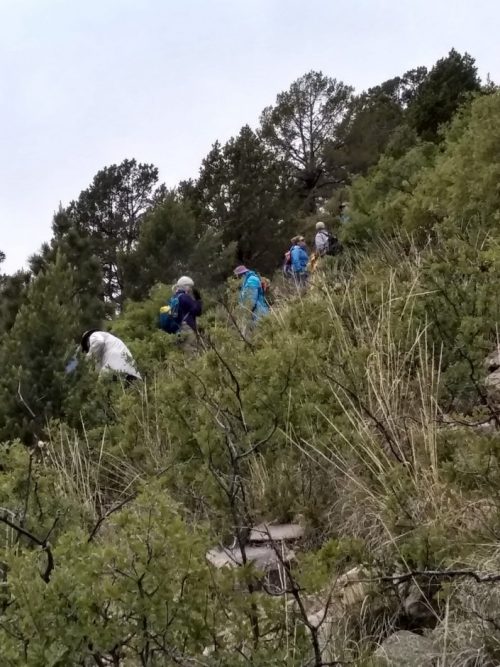 A brief thunderstorm paused work for a few minutes.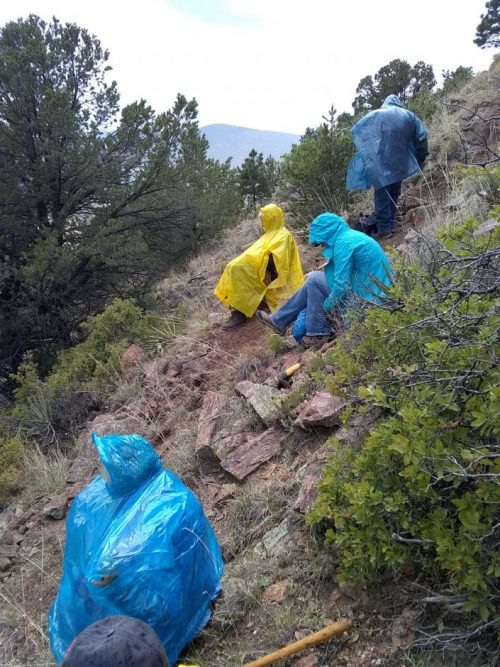 By day's end we had carved out 0.29 miles of new path to complete a loop.
Sunday morning Tessa the Golden, a local dog, joined us as we cleared trail the NMVFO built last year.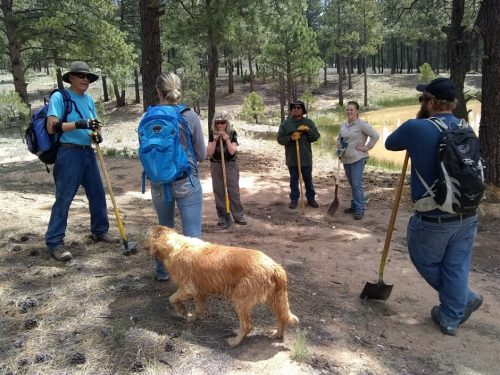 Thanks to Daniel, Cindy, Gena & Dustin, Janine & Todd, Chris & Nelly, Sharon, Lauren, Wi****, and Doug for a rewarding trip.