CDT Montana 2016
Day 24, July 29, Friday.
Start 19-529XX Bison Mountain Loop
Stop 20-040WT first spring pass MacDonald Pass
Miles walked: 26.6
The morning opened with a skree/talus field to add some variety.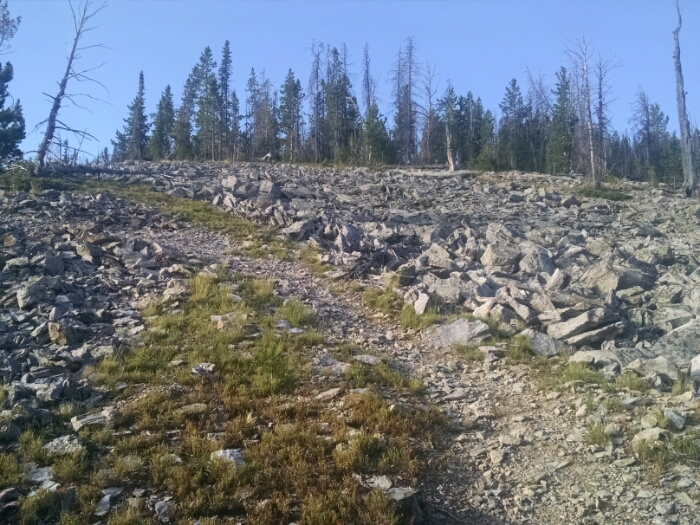 The trail followed a forest road for several miles. Then went on path and switched from road to road to path, rather confusing.
In places where a large number of trees are down, a great amount of chainsaw work might be required to clear a trail, and several good examples are on trail in this area.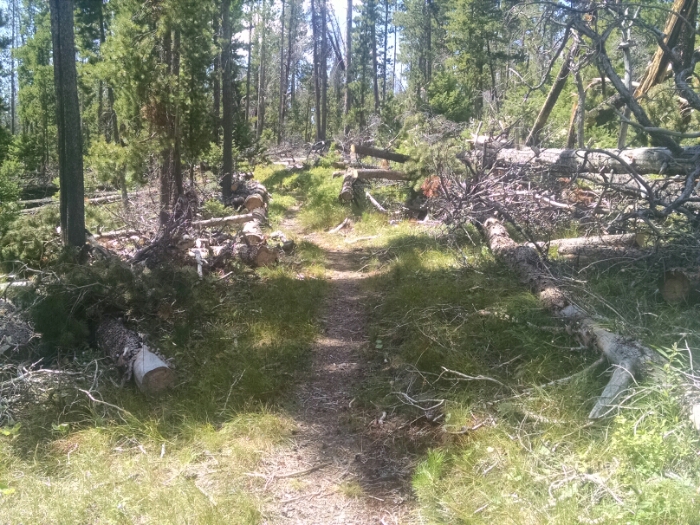 The trail has recently been cleared of fallen trees, with sawdust still on the ground. Since I do not find paths around fallen trees, which would happen if cutting only happens once a year or less, trail crews seems to be really diligent about clearing trails and also roads of blowdowns in this area.
Near the pass we finally get some panoramic views.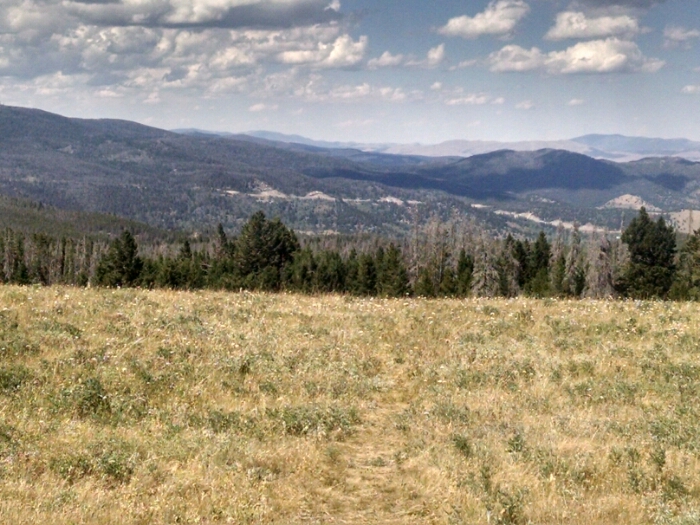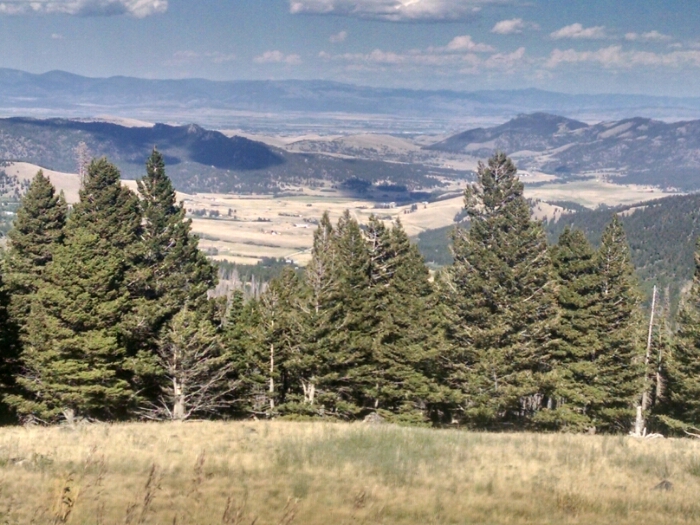 This is the pass that hikers hitch to get to the city of Helena, known for a good historic district. However, it has not been many nights since Anaconda, the previous trail town, and I have enough supplies to get to Lincoln, the next trail town, so hike on!
I go beyond the pass and camp nearby the first water source, a small unimproved unprotected spring. The water was going just a trickle, so my little cooking pot was used to collect little dips of water and pour into water bottles. The next section of CDT has few water sources on trail. The next sure water is Dana's Spring, 20 miles away.
Met southbounder Smokey today.