Several volunteers help set up the race course for the New Mexico Interscholastic Cycling League NMICL state finals racing at the recently-built Lasso Loop Trail, next to the Socorro Rodeo Grounds.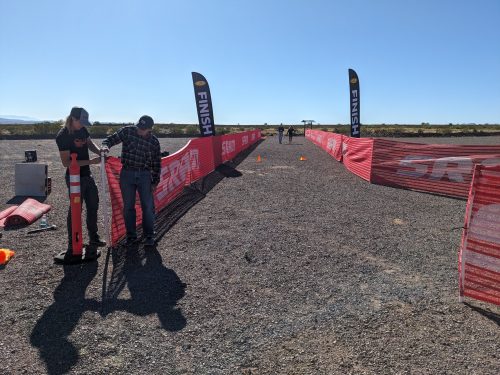 We pounded stakes into the ground, and placed PVC pipe over the stakes, and zip-tied snow fencing to direct the start and finish of the race and for crowd control. Volunteers also strung flagging tape, and set up canopies for check-in, first-aid, and refreshment.
Though not a biker myself (yet), it is gratifying to see our trail get used by a worthy organization.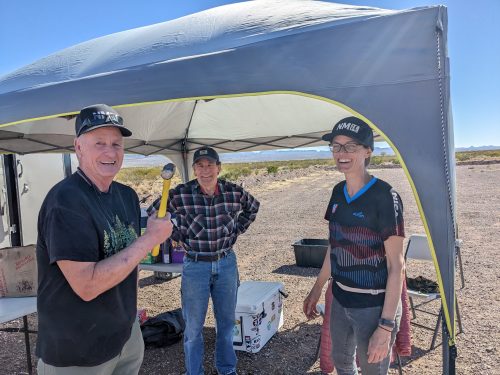 Related Posts: