The day starts with a narrow path high up mountain face, with fine views of the valley below.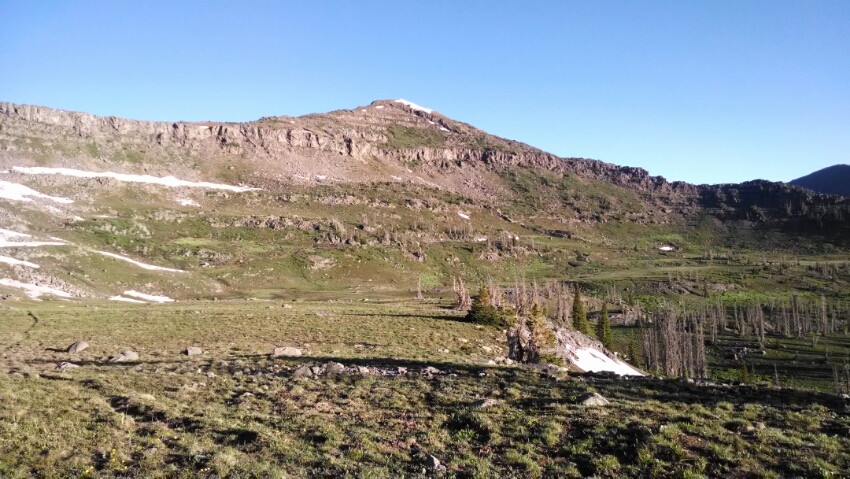 The rock just off the path is loose, so going off-trail to avoid snow is not a good idea. Only one major snow traverse, and steps from earlier hikers were a help.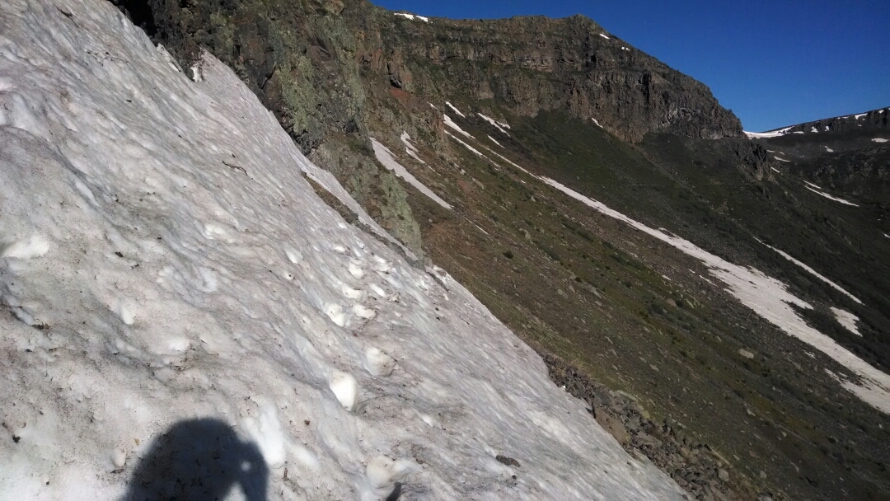 At the end of this famous section, known as the Knife Edge, I had to scramble over a snow-capped ridge.
In the afternoon the trail descended into a really pretty river valley.
A young man and two dogs were waiting there.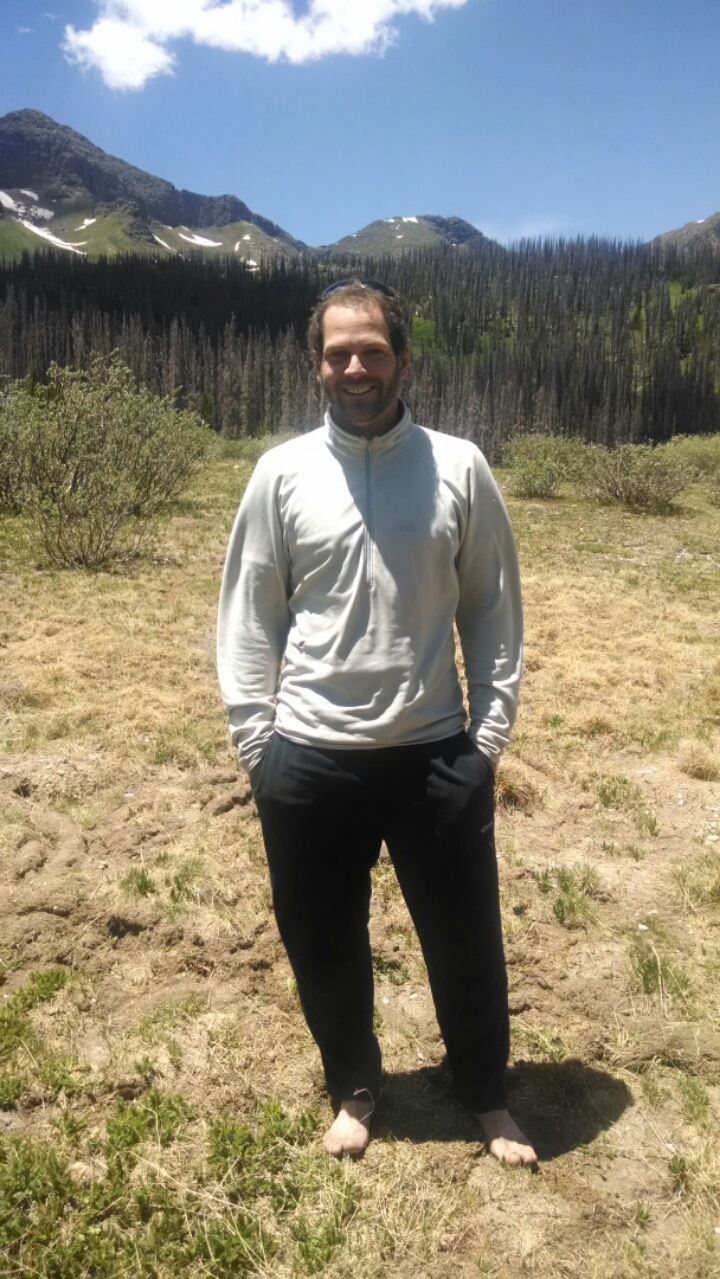 He asked me if I had seen two women. He was resupplying them on the trail, coming in from Cimmaron. One hiker was his girlfriend, out for a week to spend time with her friend, doing the Colorado section just like me. They would have taken the dogs, but were concerned how they would do on the Knife Edge.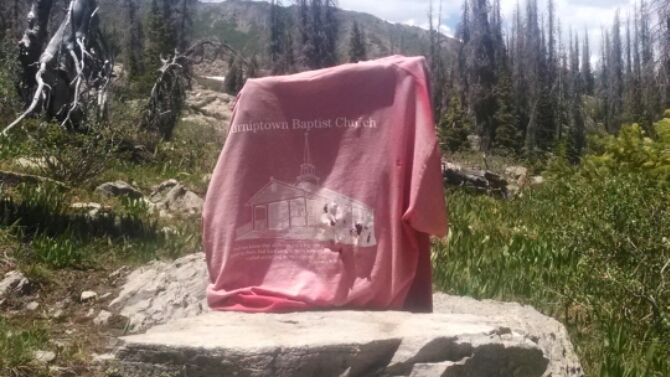 Late in the day the path follows along a flat high meadow, and since no effort seems to have been made to divert water from the trail, it is badly eroded, like walking in a ditch for miles.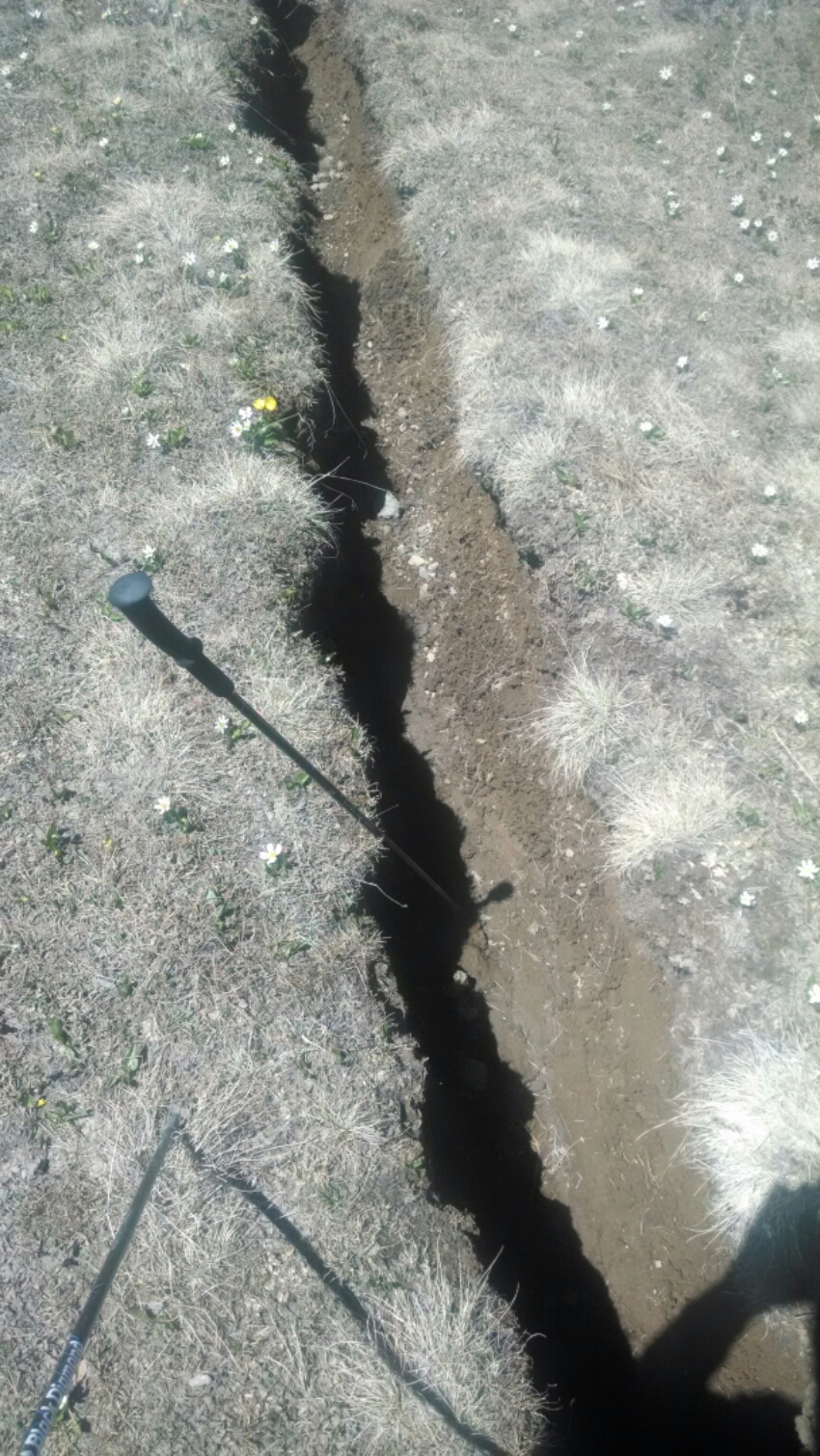 But the last mile into North Fork, the trail suddenly changes, with water diversions every ten or twenty feet, a pleasure to hike on, one could also see horseshoe prints, more recent than the footprints I have followed for several days.
Day 8, 6/25/2014, Wednesday
Start Spring mile 884, elevation 11838
End North Fork, mile 903, elevation 11458