For this NMVFO trail project, we camped at El Porvenir Christian Center. Canvas tents on platforms were available to use, but I kept to my wee backpacking tent.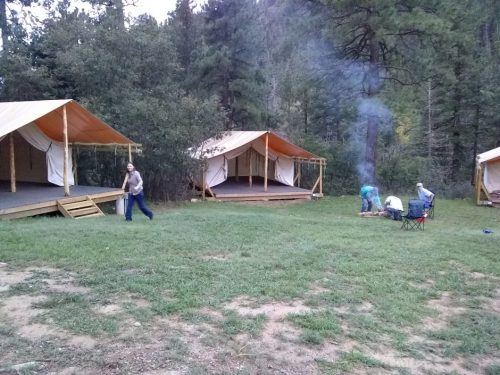 Here is a view towards Hermit's Peak, named after a religious hermit that lived in a cave near the summit in the 1860s.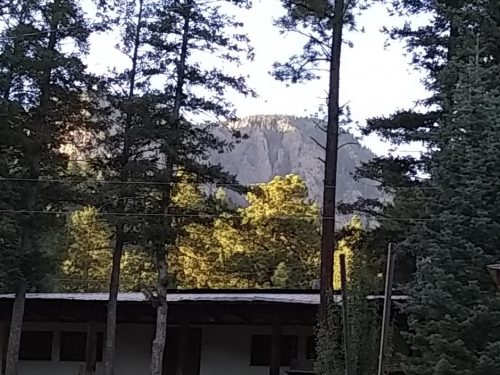 Mike Timmer, who I met on a previous Datil Well trip, was project lead. We worked on drainage, a re-route, and dams to reduce erosion on the former trail.