Day 2, Thursday June 18, 2015
Start near Buffalo Pass, Summit Lake Campground, mile 1469.7
End 042-155XL start of trail to North Lake, mile 1490.5
I have decided to keep on hiking though the snow. My plan is to hike for a day and see if I can make sixteen miles. If not, then return to Buffalo Pass and hike the 13 mile forest road straight to Steamboat Springs, and restart the trip some other time.
Tho weather looks good, probably no rain for a couple of days. I will be hiking at high elevation today, 12500, and do not want to deal with rain and snow at the same time.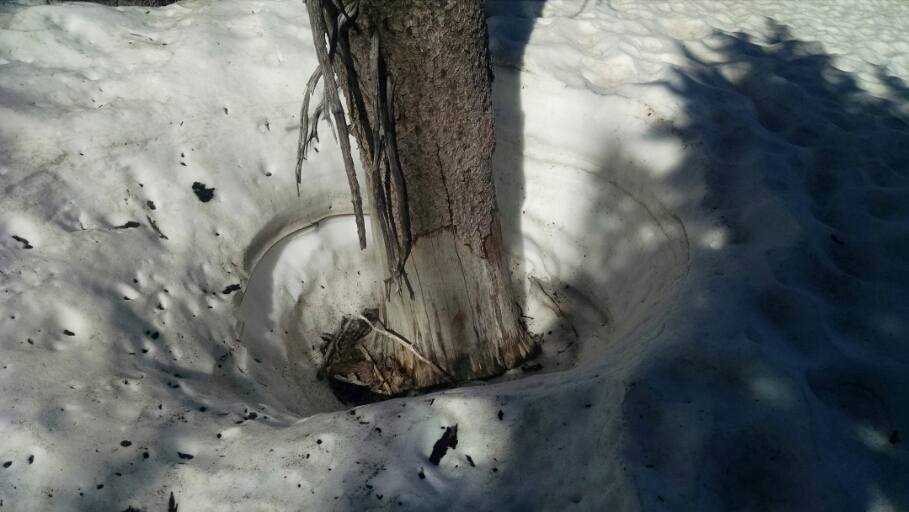 The day is a series of peaks and passes of increasing elevation. The snow is fine to walk on in the morning, with a good crust to support my weight. However even as early as 8AM I get some post-holing, where the snow suddenly breaks through and my leg sinks to mid-thigh. Post-holing becomes much worse in the afternoon, slowing my hiking speed to only one mile per hour.
The high point of the day is passing near near Lost Ranger Peak, with good views of nearby mountains.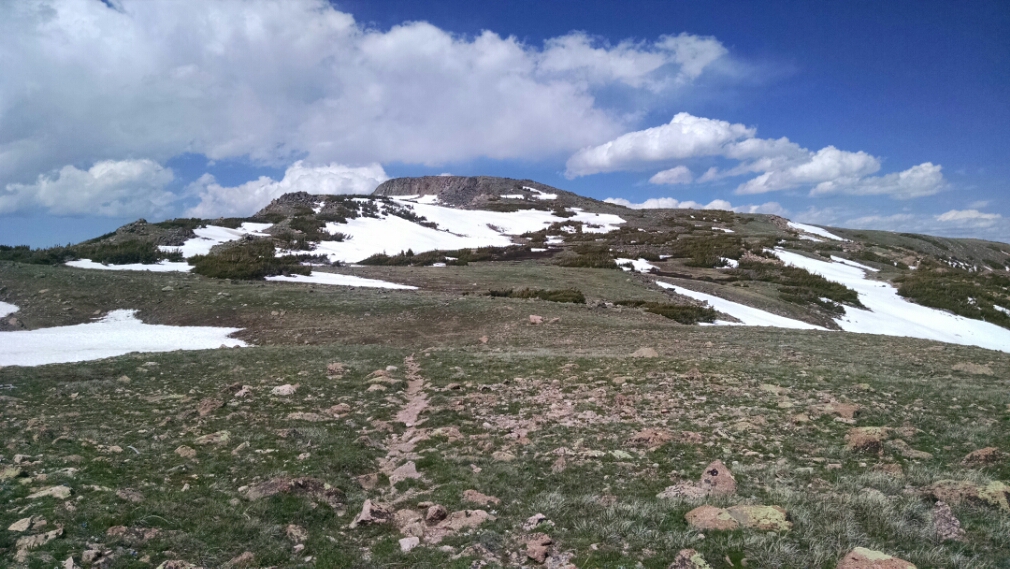 An added bonus was that the peak had less snow, making hiking easier. Then a quick climb down to a wide valley at elevation 10700, not low enough for the snow to be gone. I could have hiked another mile or two, but needed to stop here to work out a navigation issue you will learn about in the next post. Looking forward to lower elevations tomorrow.
[Finished audiobook Stickeen by John Muir]