PCT 2018 Day 14, May 6, Sunday.
Start 291.5 near a small creek
End 319.9 at small campsite
Miles walked: 28.4
The trail follows Holcomb Creek for a couple of miles, then follows Deep Creek, but up the canyon wall a couple hundred feet, for much of the day.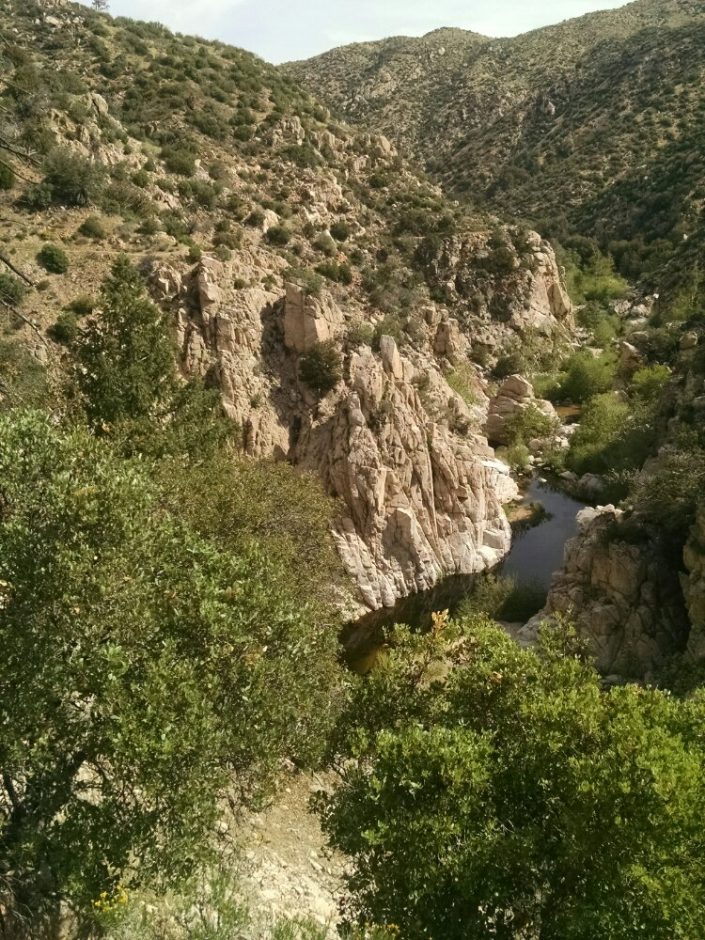 At mile 308 is the hot springs at Deep Creek. The Forest Service warns of high Fecal Coliform counts and primary amoebic meningoencephalitis, so of course I did not go in.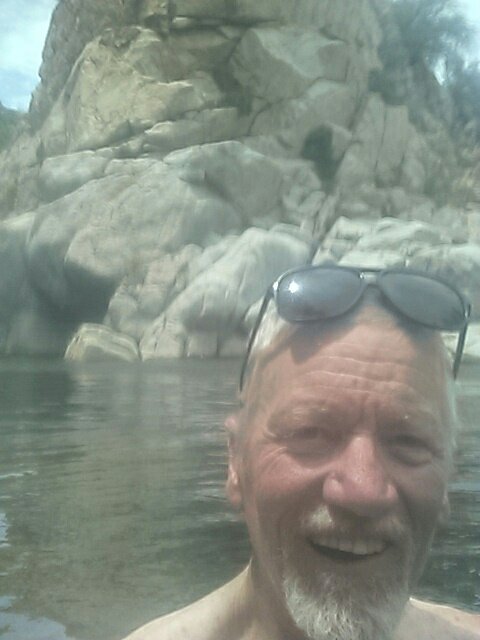 The hot springs area is quite the water park, with a maze of springs, pools, and streams. Back on the trail, I hike over the Mojave River Forks Reservoir Spillway.
The reservoir is dry, as it is most years. A few more miles of not following water, and a tiny campsite is a welcome sight. I have seen no hikers today after the hot springs.