PCT 2018 Day 59, June 20, Wednesday.
Start campsite at 1231.4
End 1261.7
Miles walked: 30.3
The forest floor is littered with sticks in this area.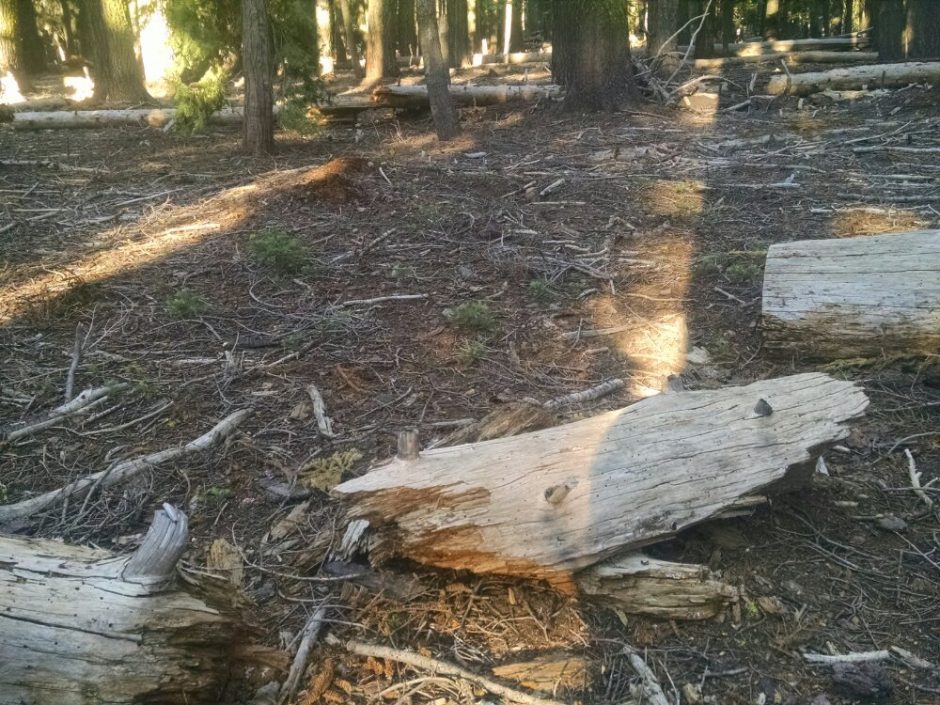 Logs appear to decay normally, but sticks apparently go slower. Why?
The rock outcroppings from yesterday fade away, and now we have tall and deep ridges, covered thick with trees, and not much for views.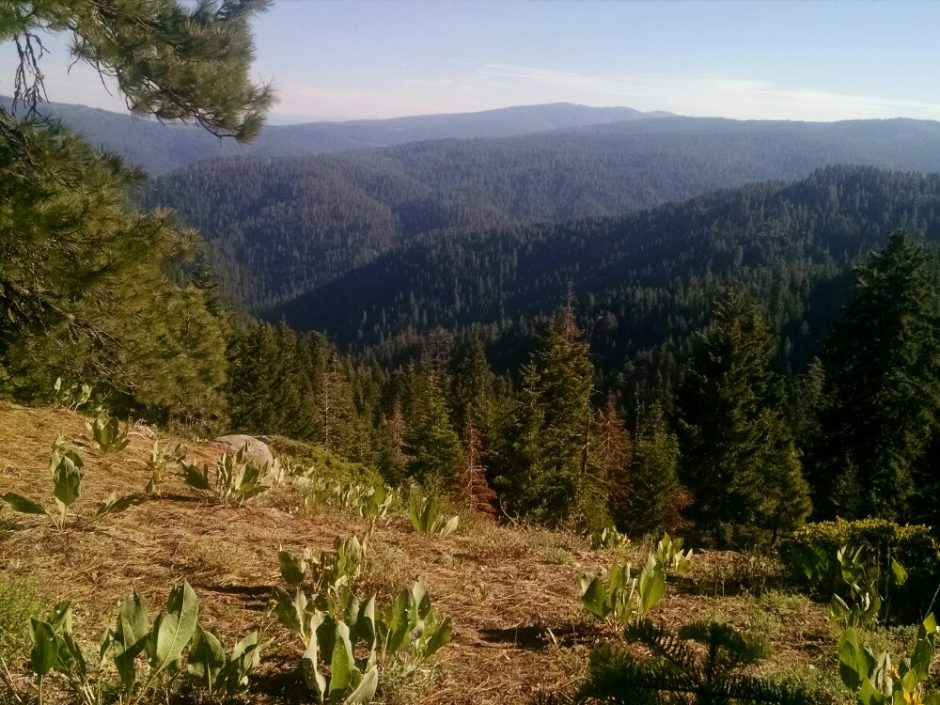 Starting at the campsite at 7k elevation, the trail descends by switchbacks to the Target River, at 3k.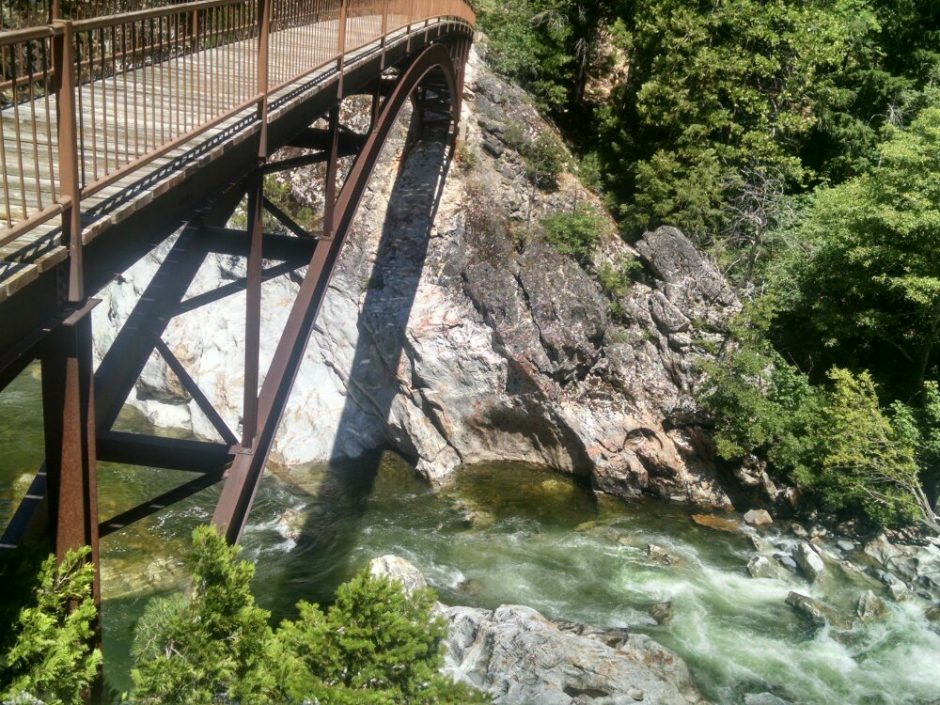 Then the trail climbs back again from 3k to 5.5k. Tomorrow the trail plunges even deeper to arrive at the tiny town/resort of Belden.
Today I saw 10 sobos (southbounders), in ones and twos, and no northbound, and four trail maintenance crew.
Finished audiobook Lady Molly of Scotland Yard, by Baroness Orczy.