Sixteen+ NMVFO volunteers and two cooks gathered on the weekend of August 22 at Panchuela Campground (admin area) to work on the Dockweiler Trail in the Pecos Wilderness. On Friday 4 volunteers (Nick, Ruth, Mike, and myself) hiked up Cave Creek Trail to the intersection of Dockweiler and Rito Perro Trail, about 5 miles, and started cutting trees and working our way back to camp. Every tree seemed to fight us, and most were technically challenging.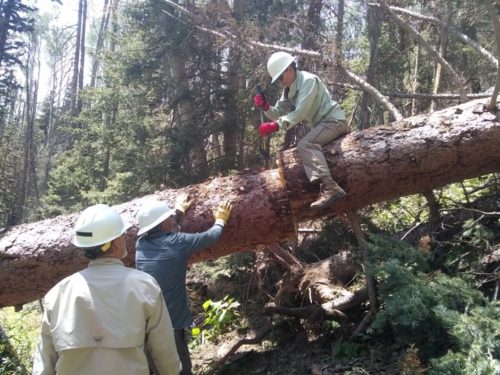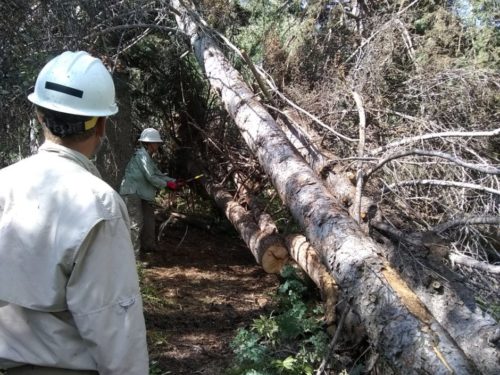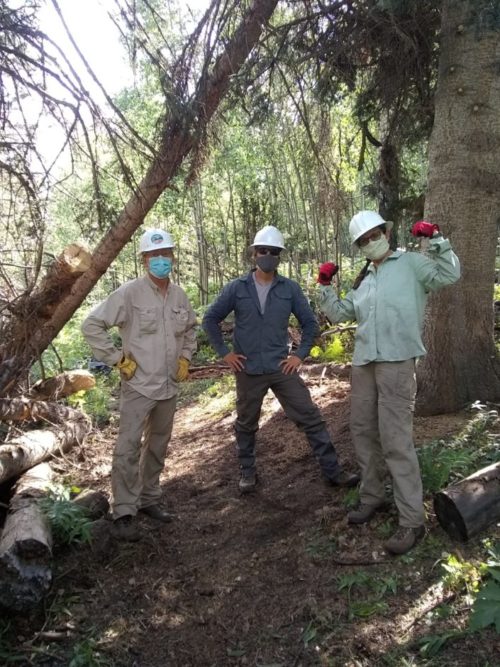 Later in the day Danielle joined us, and Carlos, Mike, and Megan also showed. During the evening several people arrived.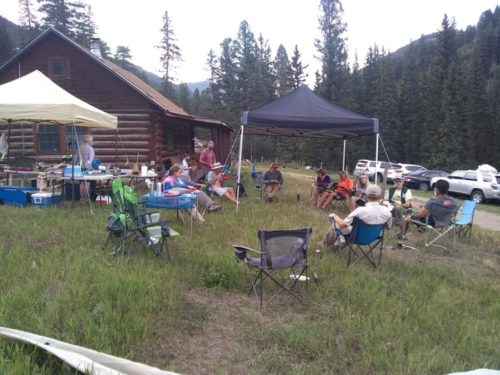 The following day we had enough people to split into three squads, two sawyer teams and one lopping team. This was the first time this year I got to use "Cyndi Lopper"on a project.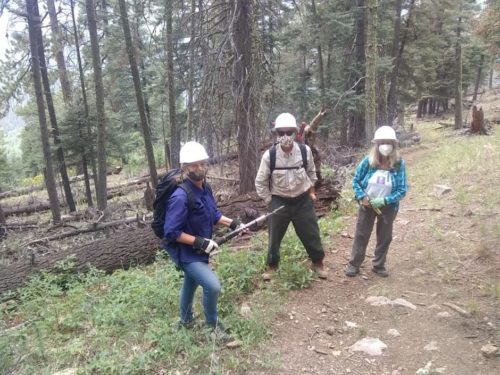 By the end of Saturday Dockweiler had been entirely cleared of downfalls between Cave Creek Trail and Rito Perro Trail, and some progress had been made on lopping. Many thanks to Mike, Nick, Ruth, Danielle, Carlos, Mike& Megan, Sharon, Brian, Brian the Younger, Brian the Tall, Melony&Sam, and cooks Donna, David&Rifka, Dan, and Walter for making this a memorable trip.