Fifty (!) volunteers showed up for a one-day project to start work on a new trail just west of Socorro between Grammont Peak Trail and The Shrine on Gun Range Road, named Descansos Trail. The project was organized by Rob of Socorro Trails, with participation from a Tech bike club, a rock climbing group, a middle-school cross-country team, and BLM staff.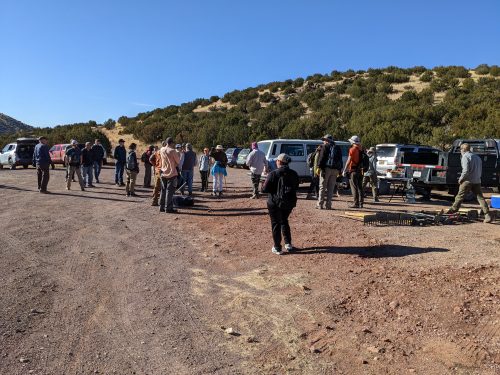 We divided into about 4 trail crews, and leap-frogged as we scratched out trail in rocky soil, with Sofias breakfast burritos appearing for brunch.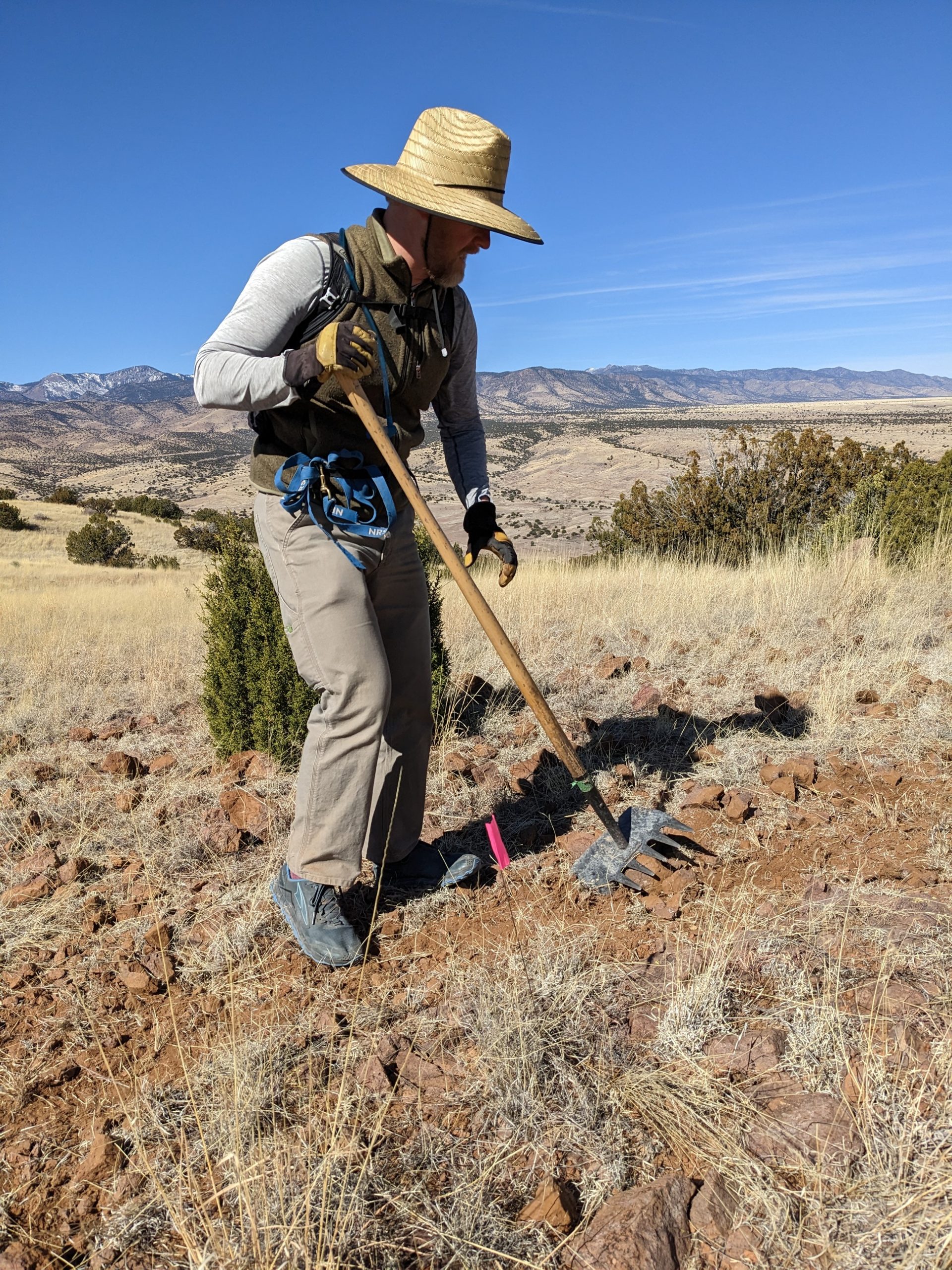 Nick's crew did some impressive rock work in a particularly difficult section.
The heights offered fine views on a clear day.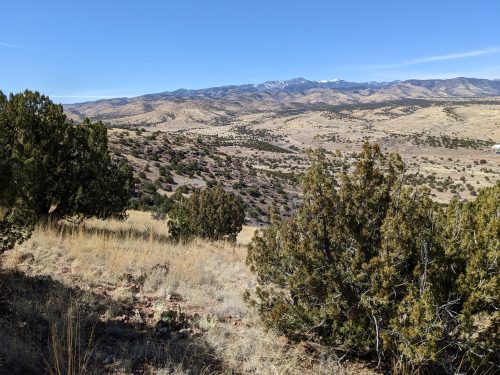 NMVFO will return to continue work on the trail in mid-April, and Socorro Trails is likely to return soon with a smaller crew.