Day 14, Tuesday June 30, 2015
Start near 08-234WT farm tank (pond), mile 1685.9
End 09-106WT Weasel Spring, mile 1708.4
At first light I got more water at the tank, since the next sure water was not for another twelve miles.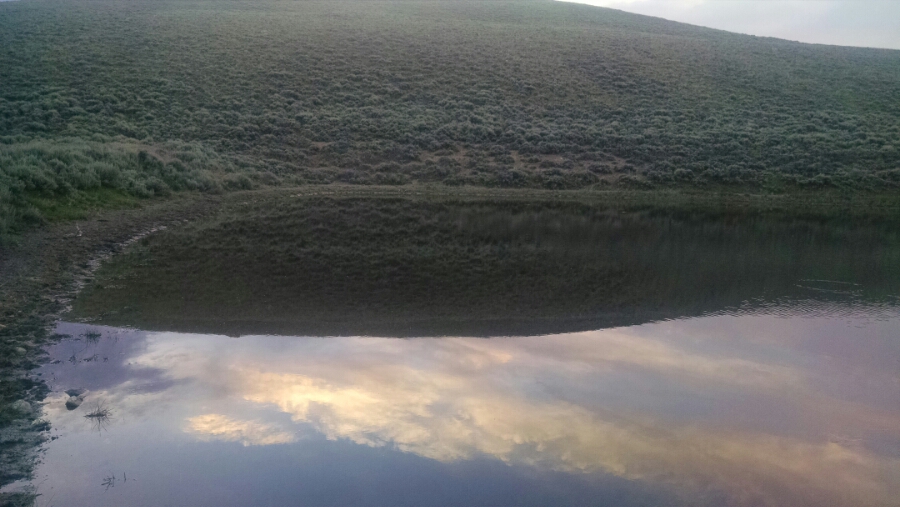 The path took a different direction than I anticipated, gradually descending for hours along a narrow ridge that afford views on both sides.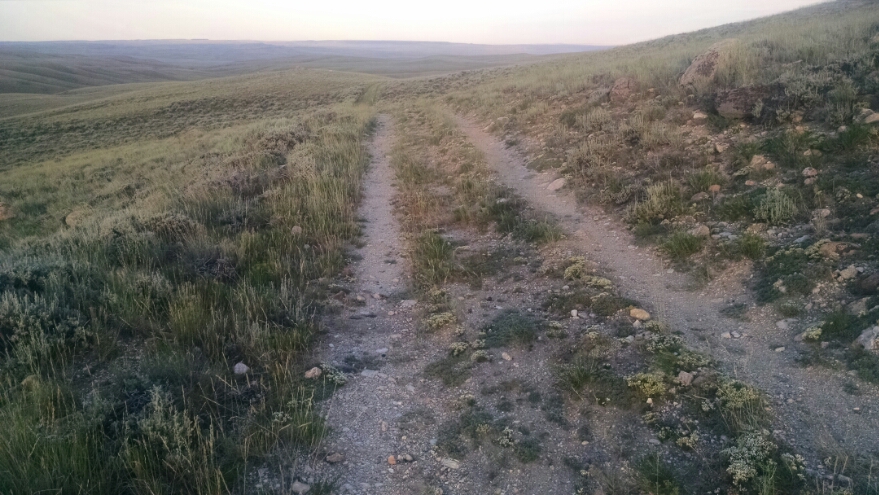 Around 8AM, Tigerlily and Downhill meet me on the trail and chat.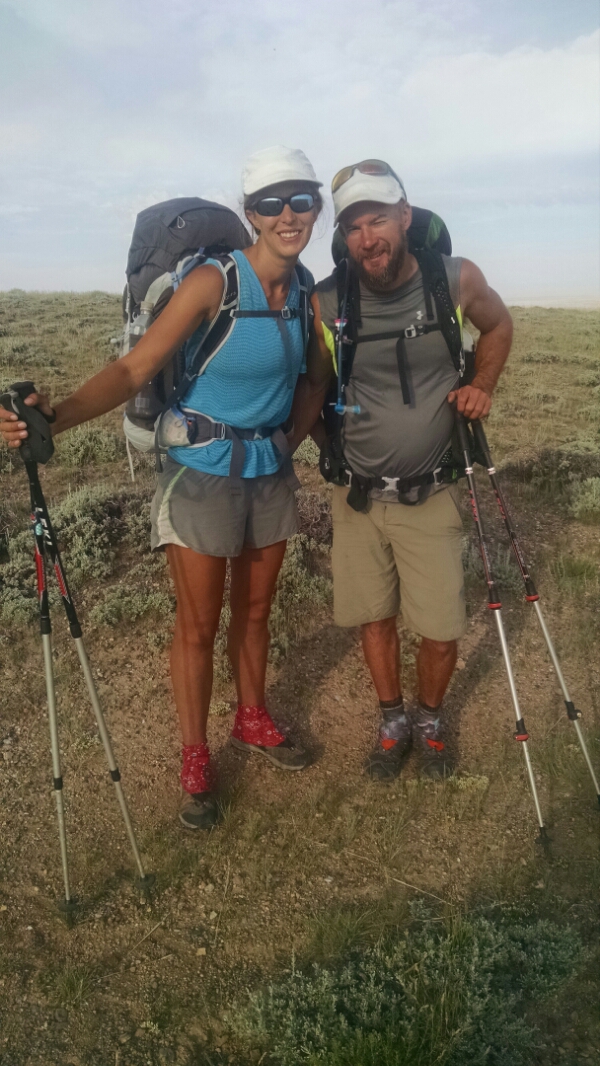 They are thru-hikers who made it as far as Pagosa Springs, flipped all the way up to West Yellowstone, and are continuing to hike south for a while. We exchanged information about water sources, trail conditions, and so forth.
Downhill said, "Do you have a mosquito net?"
Tigerlily nodded, "Yeah, mosquitoes in the Winds (my next section) are so thick you will inhale them when you breathe." 
I must have turned several shades paler after hearing that. Yikes.
The trail continues to pass interesting landforms. The morning is mostly cloudy for once, offering welcome shade.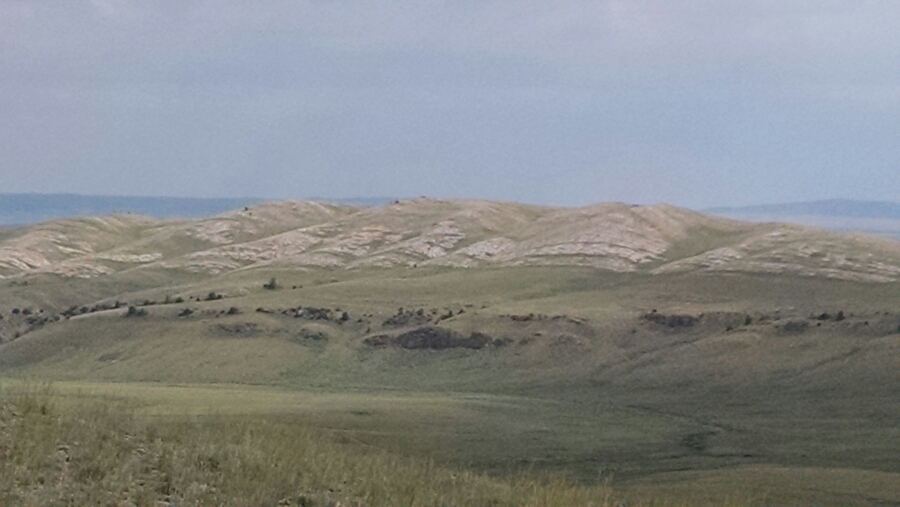 I see sheep for the first time this trip, that may be hard to make out in the distance.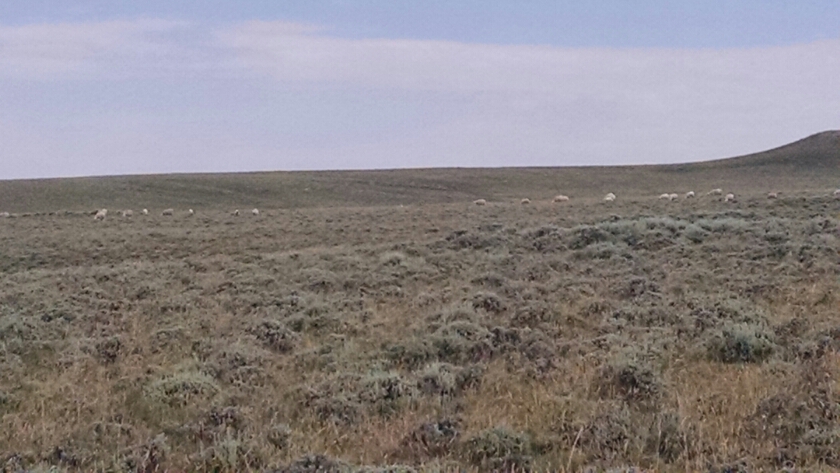 I also see an odd furry lump on the trail ahead, realize the situation, and immediately detour off the trail.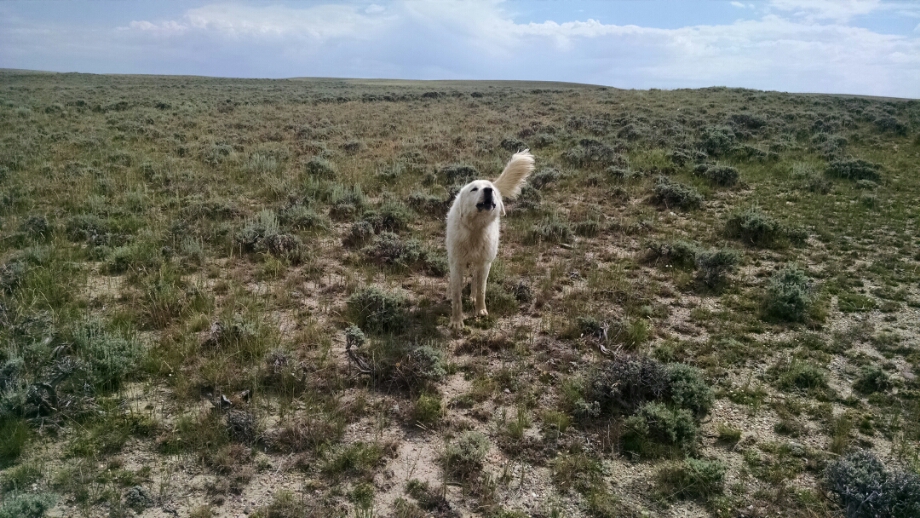 But not far enough, as the sheepdog comes over to warn me. He also tells a nearby dog, and I can see a third in the distance.
Soon I am at my next water source. It is a good thing the flock was not already here.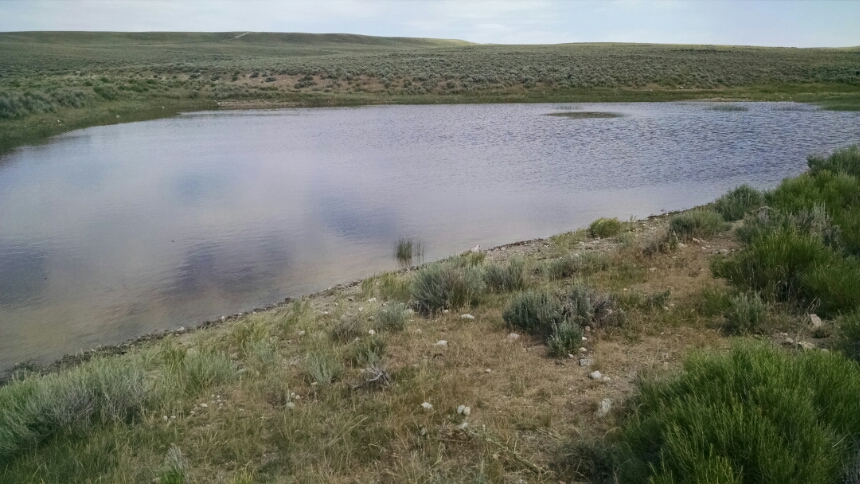 Uh oh, the flock comes while I am filtering water. The dogs are likely in the rear, so I move on down the trail before they discover me.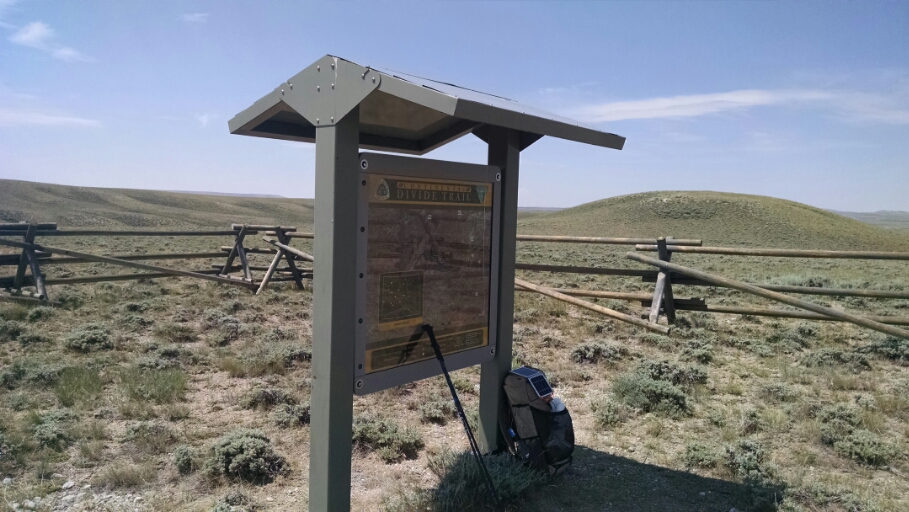 At a BLM kiosk at a nearby road, I use the shade of the structure to finish filtering water. Trees and their shade are long gone.
I do a quick tick check since I have shade, and find six on my socks and one grabbing on to lining of my shoe. I do not normally do mid-day tick checks, and never found so many ever. I have mostly stayed on road all day except for the sheepdog incident.
Rain starts suddenly at 2PM, or rather hail, and is over in a few minutes, time enough for a thorough soaking.
The trail gradually descends down to rolling grassland.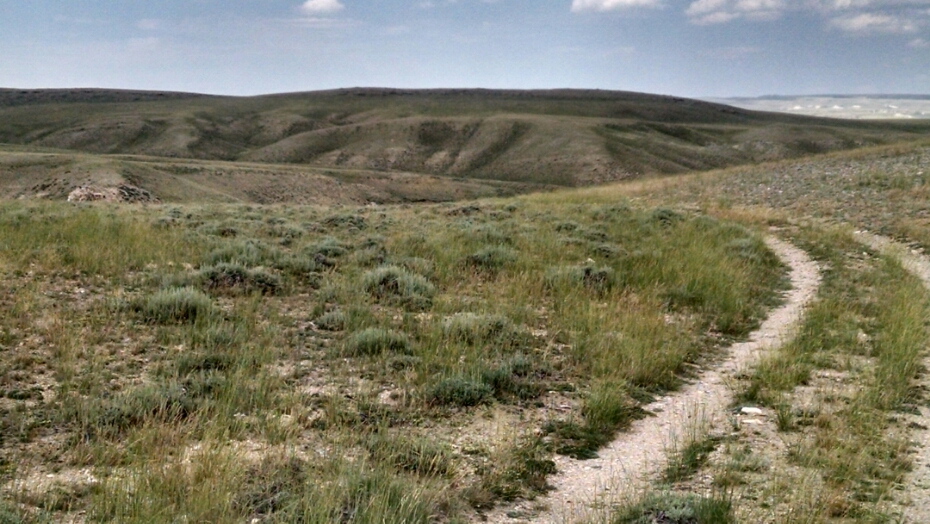 So on my nightly tick check, how many did I find?
…
You can't handle the truth!
[Finished audiobook The Innocence of Father Brown by G.K. Chesterton]