PCT 2018 Day 21, May 13, Sunday.
Start mile 454.5, Agua Dulce, Hiker Heaven.
End 483.3
Miles walked: 28.8
The weather conditions of a couple of days ago are still in effect: low cloud cover and cool, quite cold in the cloud layer.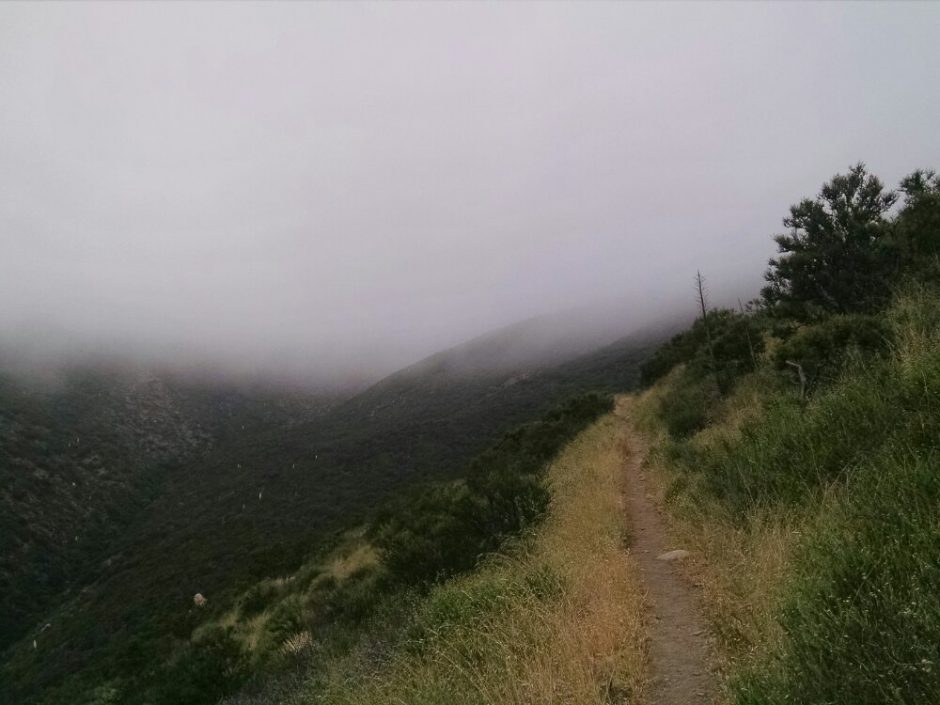 At lower elevations, 3.5k, grasses and shrubs grow thickly, and at higher altitude for the day of 5.5k the grasses are gone. On a hot day no trees would be available for shade, and water sources are limited. But today was cold enough that I hiked with windbreaker on nearly all day, sometimes in clouds, other times underneath. Late in the day I cross a highway and trail angel Tall Paul, with dog Sonora, invites me to the Andersons, a popular host for hikers.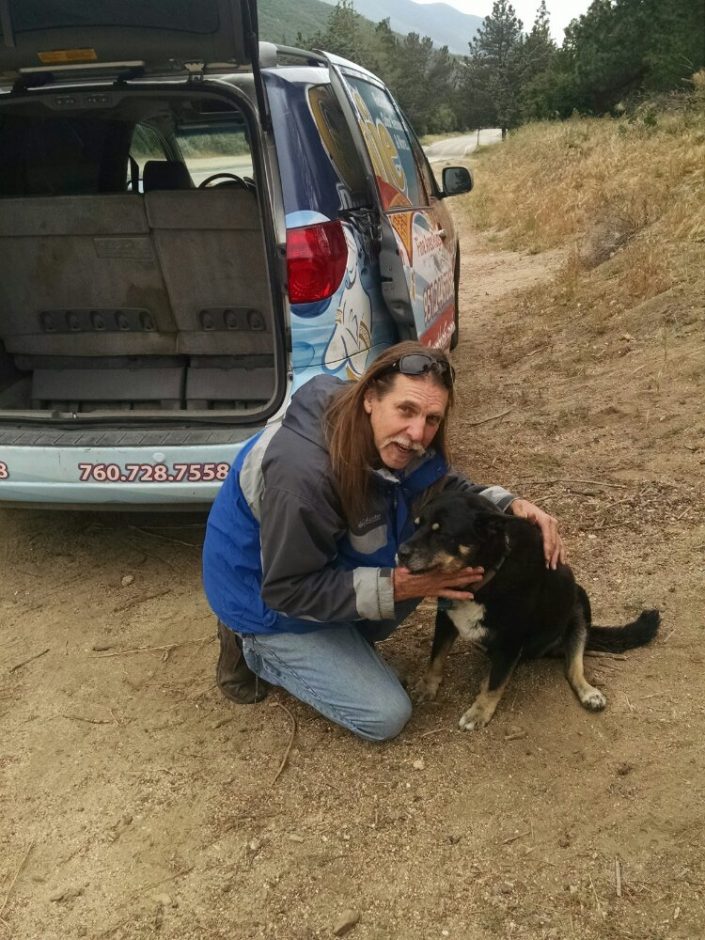 I had just zeroed at Hiker Heaven, and was not ready to stop again. He replied that was probably for the best, since the Andersons was getting crowded today and was a nexus difficult for hikers to escape and this was great hiking weather. Yep, that reverse psychology almost worked.
Back up the mountain I walk a few more miles, and make camp in solitude, as skies clear.