I went with Cairn to a section of CDT trail outside of Pie Town to see if this would be a good section to adopt. Cairn likes 4WD, and I like trails, so this seemed to be a good overlap.
From Mangas Road south, we took a series of two-tracks with high center, not really suitable for normal cars, and arrived at the northern terminus to "Segment 86", where BLM land ends and USFS land begins. A trailhead sign was here, unexpectedly, since the road access seemed pretty challenging to me.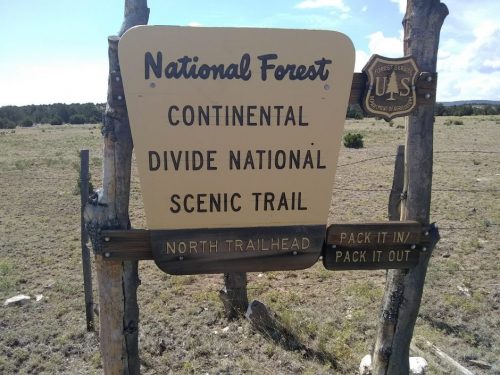 The trail here is single track, real constructed trail headed south over a rise of low mountains, among juniper and pinon. Water bars and a rolling dip show that someone is caring for the trail and trying to keep erosion in check.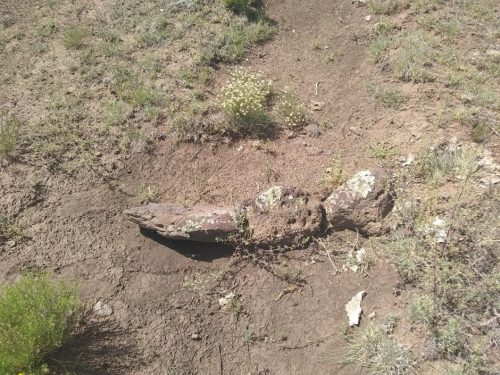 Cairn stands next to a cairn near the trailhead that needs work.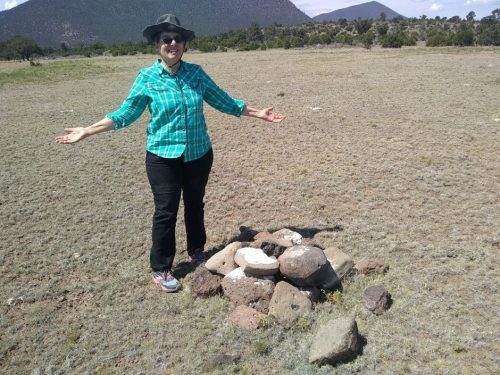 After hiking a couple of miles, we decided the trees would stay small, so no sawing opportunities are likely here. Next, we decided to travel to the southern terminus of the segment, going far down Mangas Road, and turning off a very rocky road (FS 4022) for a half-mile to get to the CDT. The trail here is single track again, near some old roads but not merging with them, for as far as I walked.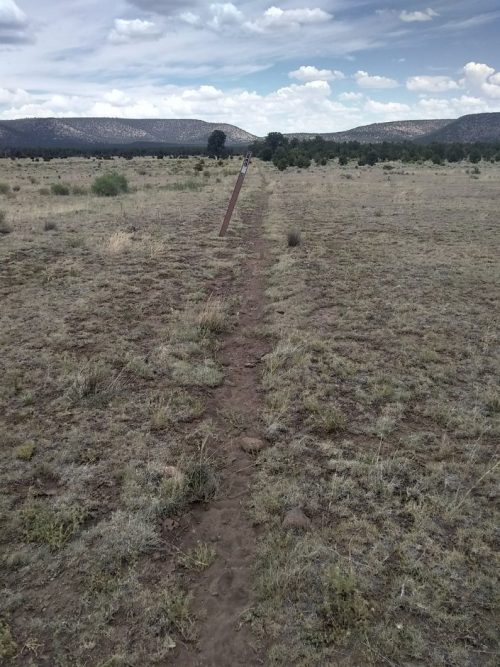 Salt blocks were nearby, and the trail seemed to be used by cattle in the area, only hoof prints and no shoe prints today.
The total length of this segment is 11 miles, on the upper end for CDT adopters. We could not hike the entire length today, but it does look as though trail work opportunities exist for corridor clearance, and some further water control features on the north end.
Afterwards, we had to stop at Pie Town to reward ourselves.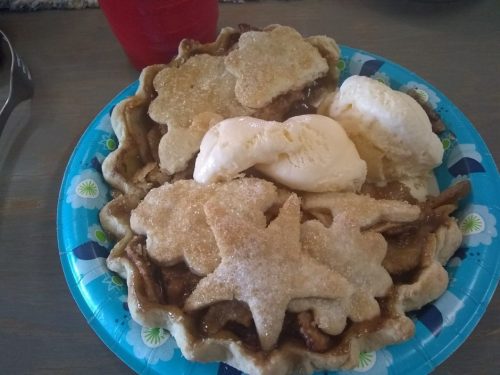 One problem is that Segment 86 (in blue on the map) and 87 (7 miles of BLM land in purple) are just before a long paved road-walk on NM60 into Pie Town.
Most thru-hikers actually skip this segment and take an alternate route past Mangas Mountain lookout and a dirt road-walk into town from the south. Not a very good map here, but Pie Town is at the center of this screen-shot of my navigation app, and the red line coming from the south is the more popular route to Pie Town, and the red line at center vertical is the long road-walk on NM60.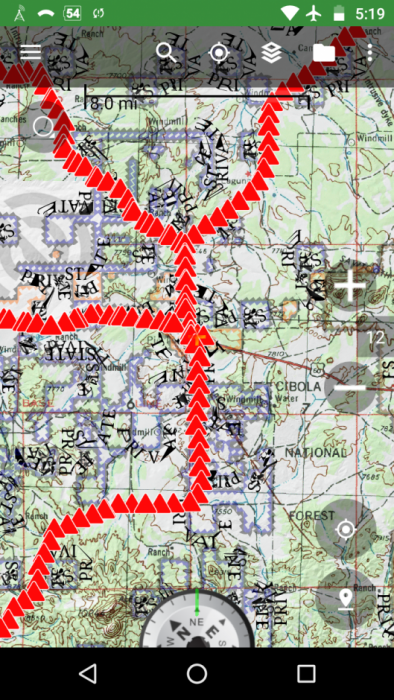 What percentage of thru-hikers are taking the official route that uses Segment 86? It just so happens that HalfwayAnywhere has started doing a survey of CDT hikers just like the excellent annual survey of PCT hikers. So we know that 64% are using the alternate route into Pie Town.
Ooooofff! Do I want to adopt a segment that so few hikers actually use? How can I volunteer the most effective way? Should I look at a different segment, further from Pie Town? Will that make it harder to get pie after doing trail work? Stay tuned. I'll talk to people at the USFS Quemado field office, and seek opinions from other trail builders.
Related Posts: