PCT 2018 Day 89, July 20, Friday
Start mile 2116.2, Salvation Spring and campsite
End mile 2144.2, Cascade Locks, camp at Marine Park Campground
Miles walked: 28
The morning opens cold, damp and foggy, a huge change from the previous evening.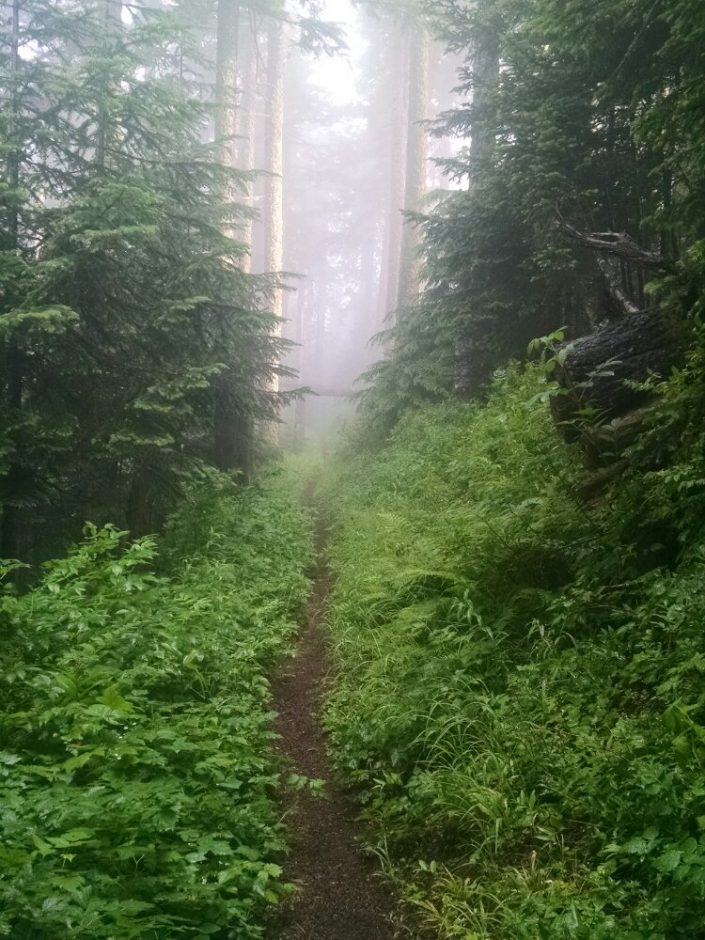 I end up hiking wearing a windbreaker until noon, which means really cold indeed.
Artistic version of the morning.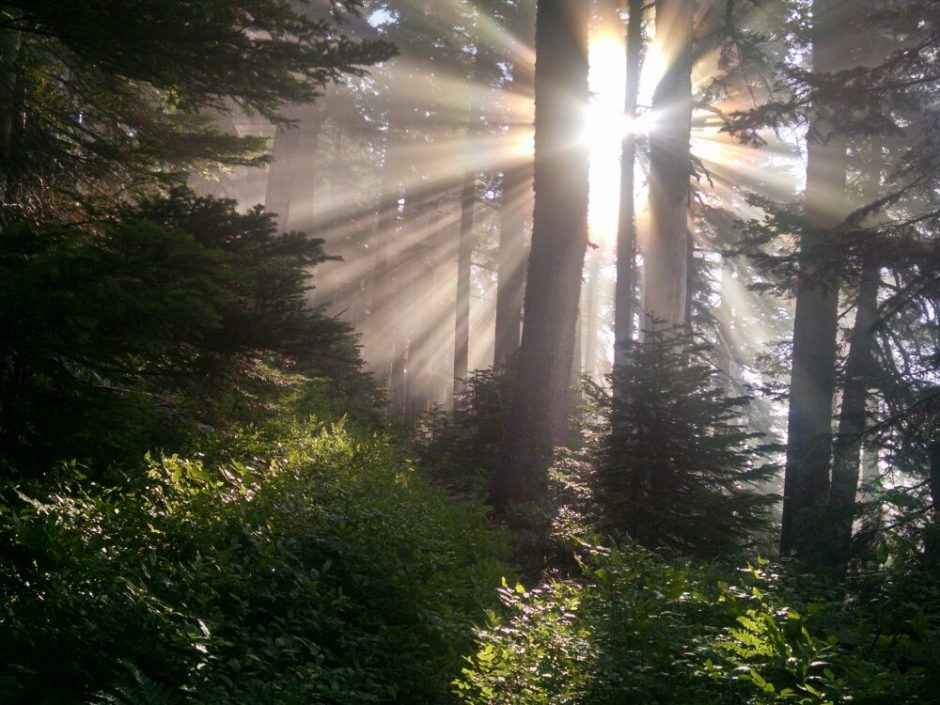 Mount Adams can be seen to the north and east. The trail swings near the base of the peak.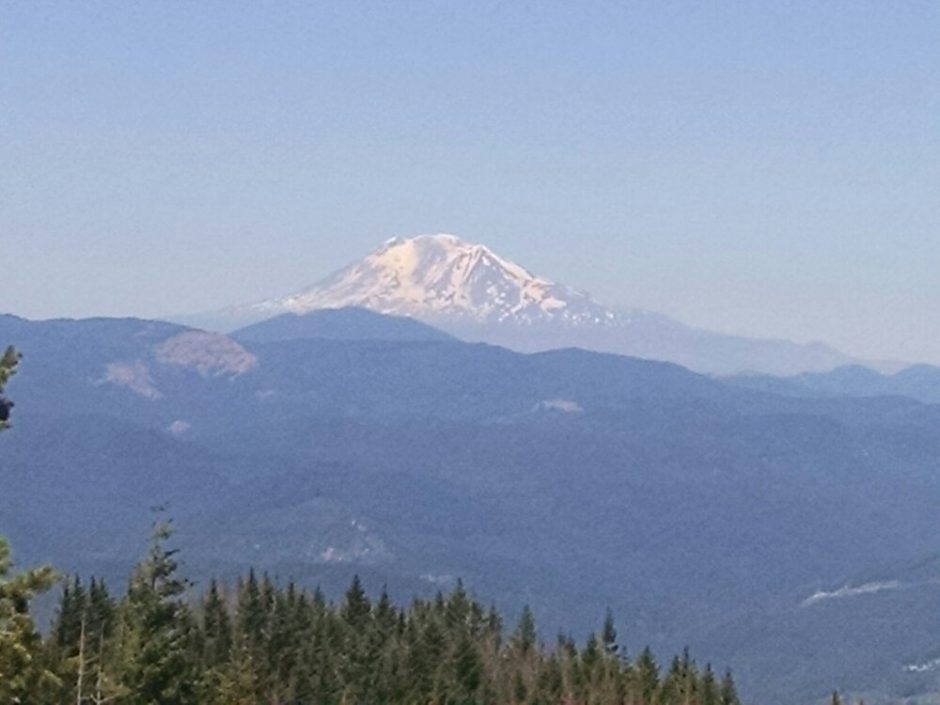 On miles of switchbacks the trail goes from altitude 4k down to about 90 feet at Cascade Locks. Here is an early glimpse of Columbia Gorge.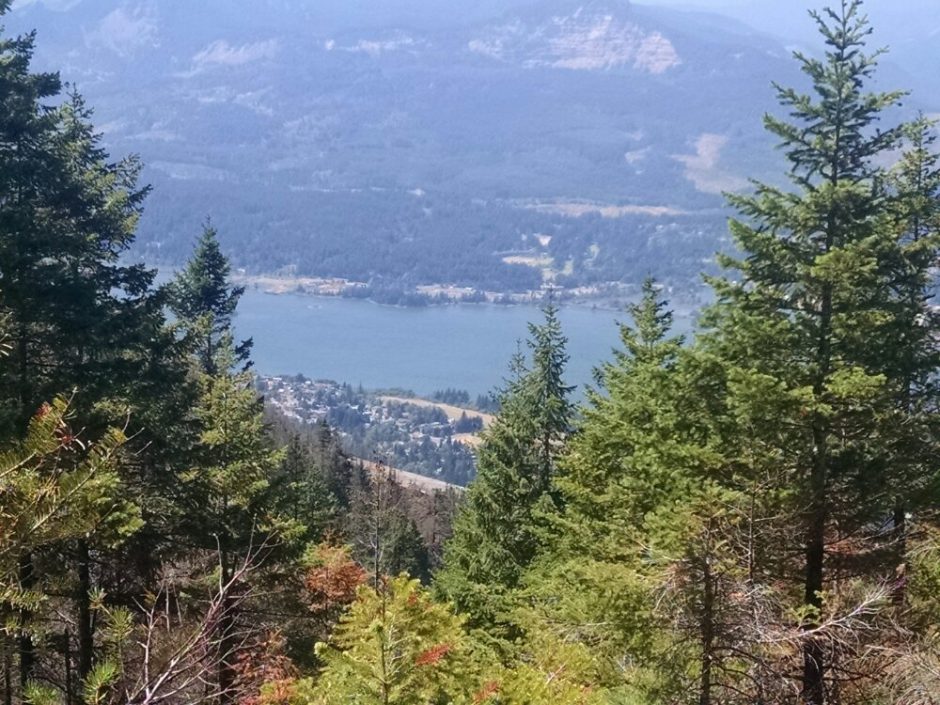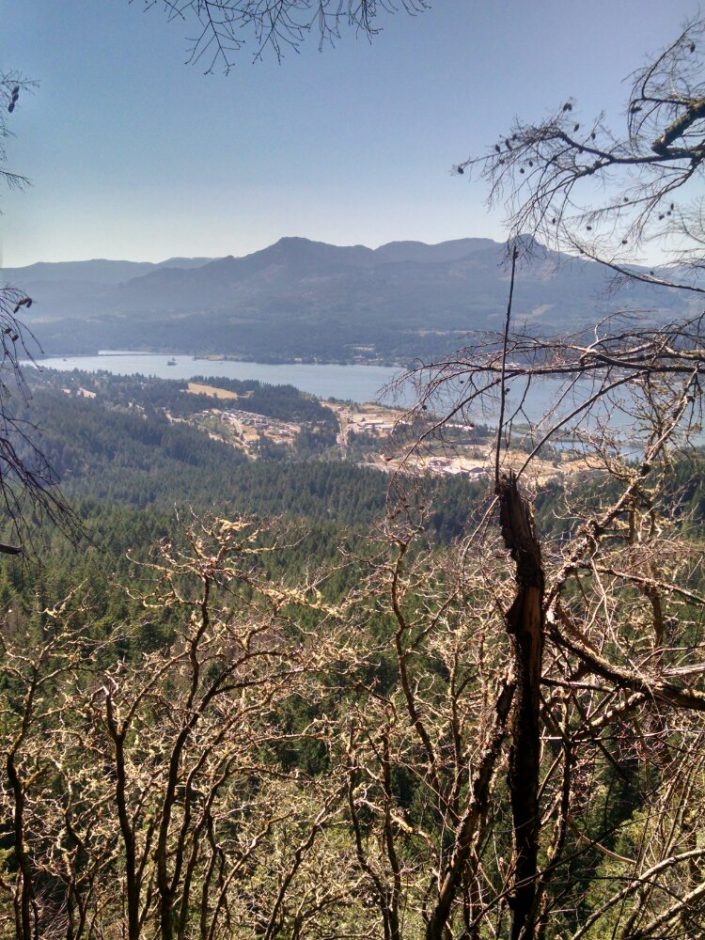 I was planning on camping at The Swamp, run by trail troll Shrek. Upon going to his house I learn that he is no longer hosting hikers. Upon walking away, I realize that is just what Shrek in the movies would say, and that I should have persisted. :-)
I end up camping at Marine Park and Campground, absolutely lovely right along the river.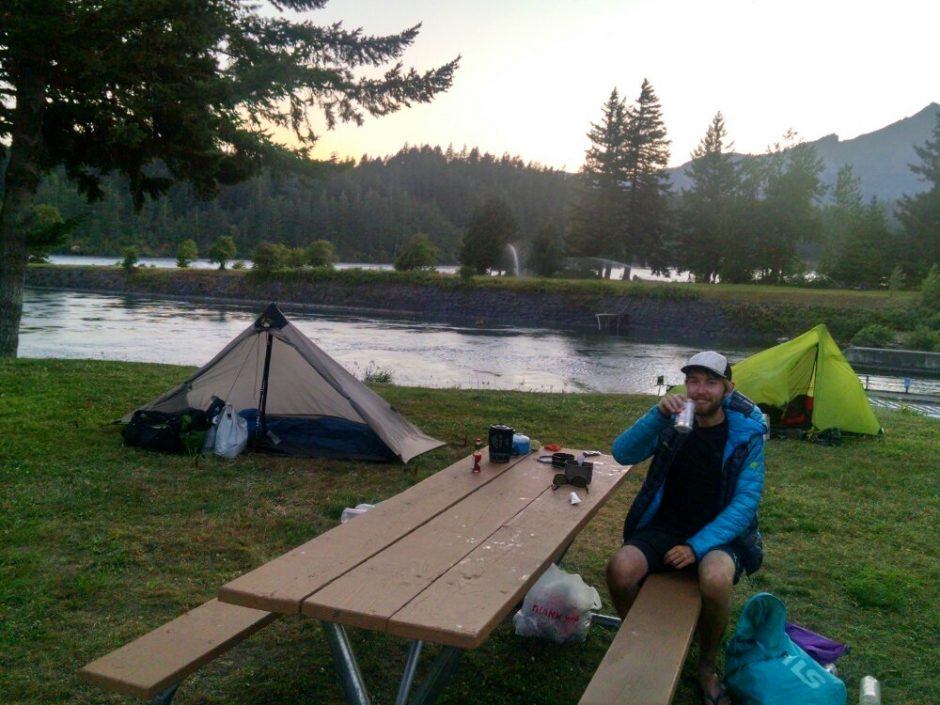 Good conversation with hikers First, Fabian (Austria), and Gust made a good finish for the day. I showered at the campground, and will do laundry in town tomorrow morning just before my friend picks me up for a visit.