PCT 2018 Day 49, June 10, Sunday.
Start North Kennedy Meadows, nearest trail mile 1016.9,
End mile 1021.9, small campsite
Miles walked: 5
Chipmunk and I had breakfast together in the lodge dining room, then he took me to Bridgeport while checking for hikers at the pass and that town.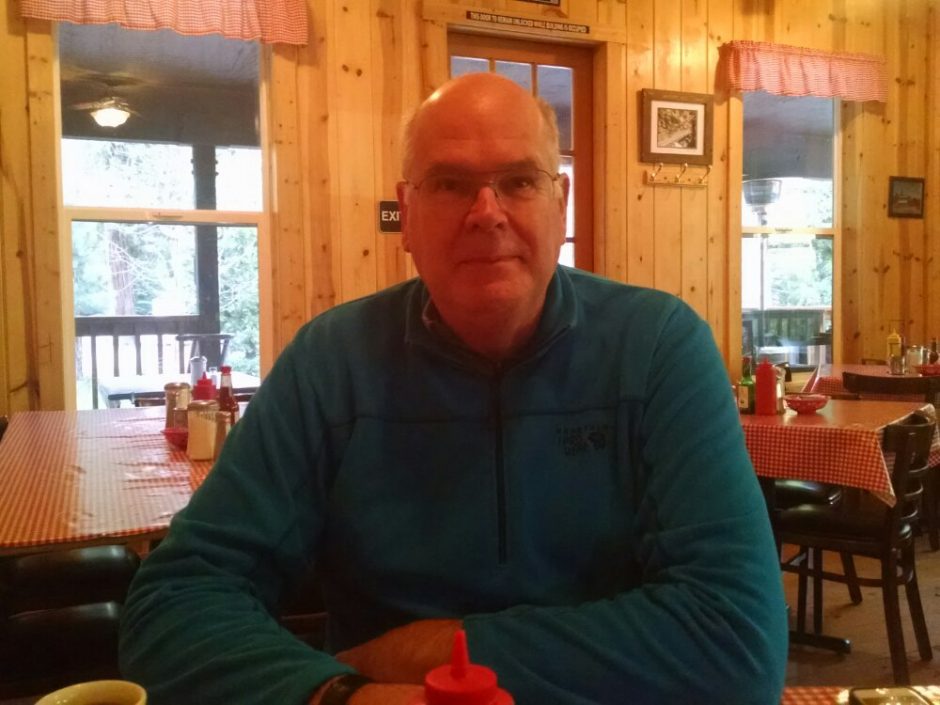 My plan is to get wifi and cell phone service and plenty of town food. Bridgeport is a cute little tourist town with several good places to eat for hiker appetites. The library had wifi, and I complete most of my town checklist. I return to Sonora Pass with Chipmunk during his last hiker check of the day, usually around 4PM, before he returns his home. He saw around 11 hikers today, and those that wanted rides went to North Kennedy and not Bridgeport. He drops me off at the trailhead, and I hike just a few miles, far enough to get to a campsite. Will I encounter snow, you ask?