CDT Montana 2016
Day 3, July 8, Friday
Start 03-270M somewhere in the Centennial Mountains and Targhee National Forest
Stop 04-149WT Rock Spring, on top of Big Table Mountain
Miles 1 + 5.9 + 4.9 + 7.4 = 19.2
Leaving the Experimental Sheep Station and entering Targhee Forest, the landscape is a mixed patchwork of grass meadow and forest.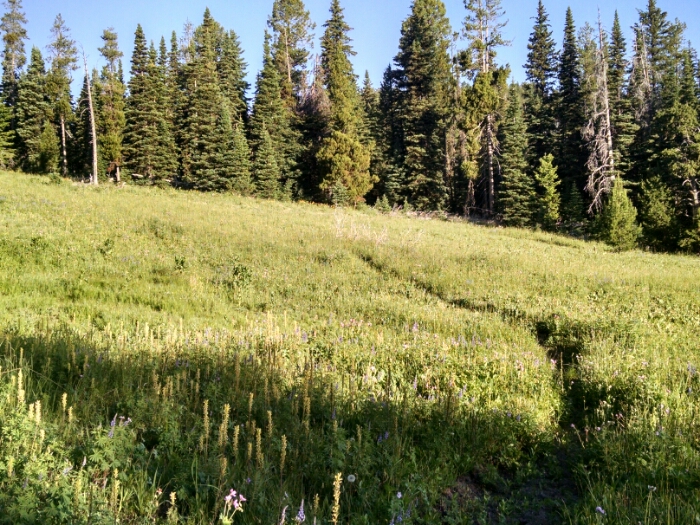 The trail passes Aldous Lake, and a few other small lakes during the day.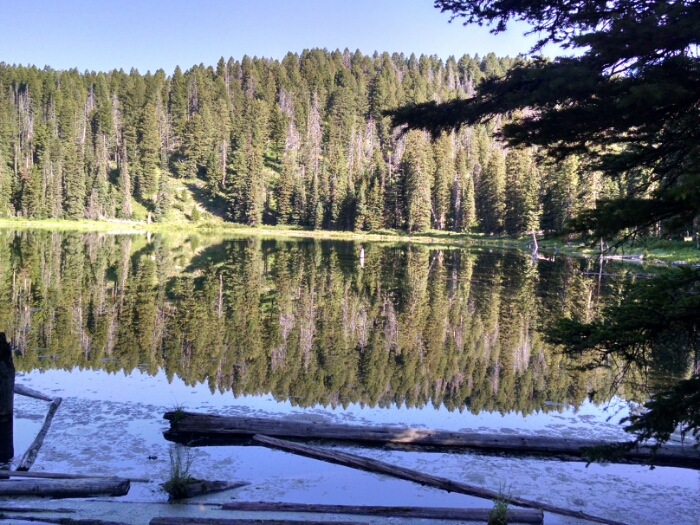 Skeeters and those flies that like to circle around you a hundred times are present in large numbers until a breeze an the afternoon cancels flight operations.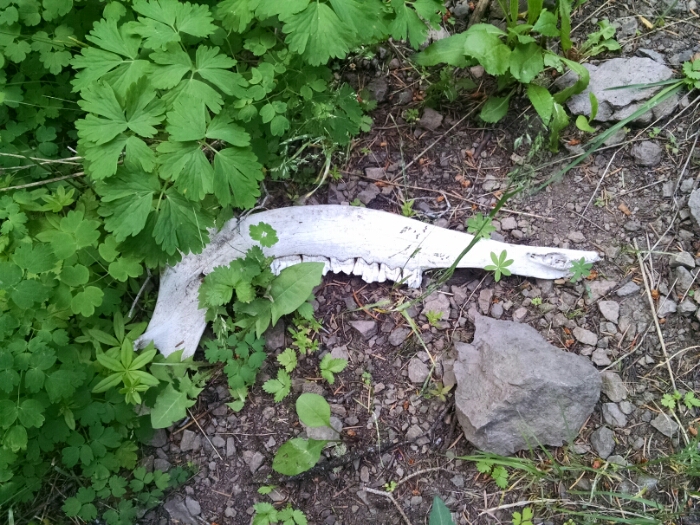 A number of trees are standing dead, assumed from beetle kill. Burned standing trees are also a frequent sight.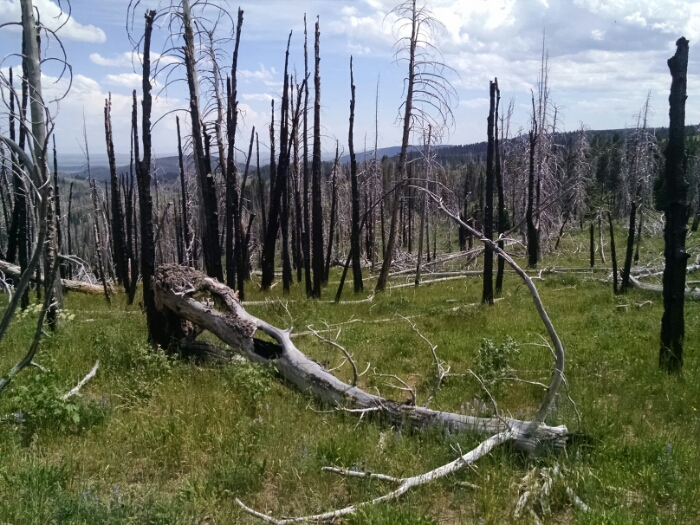 Late in the day the trail climbs up a steep ridge with good views.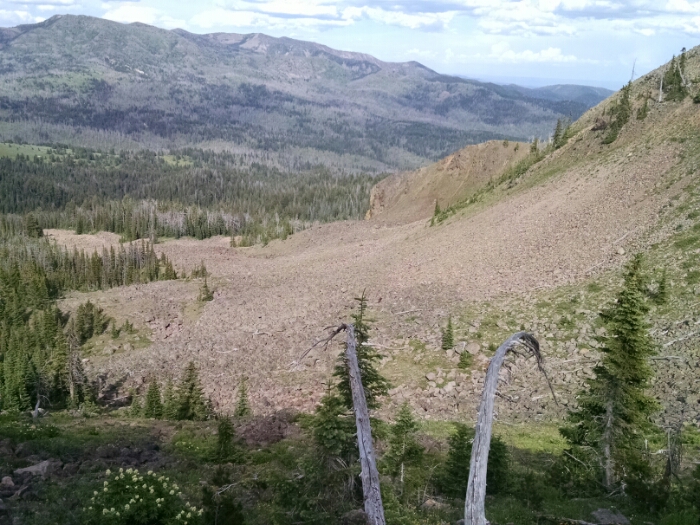 The ridge broadens into a broad flat-topped area called Table Top Mountain. We follow what on the map is marked as an old pack trail.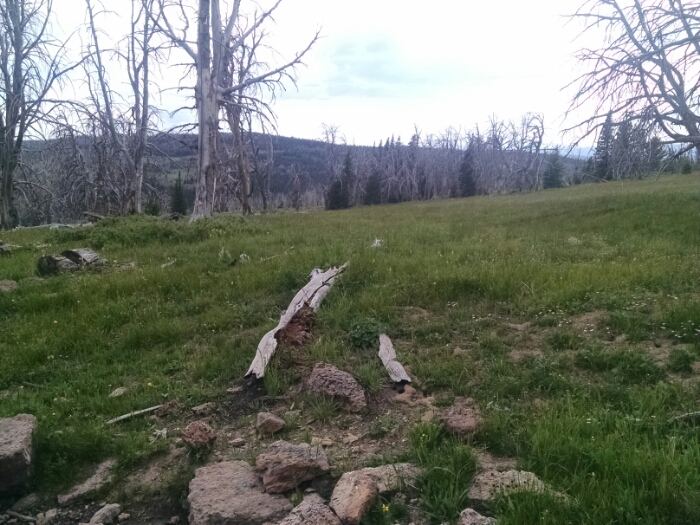 Near Rock Spring is an old drinker, now dry, built so long that I wonder if it was built to service sheep herds.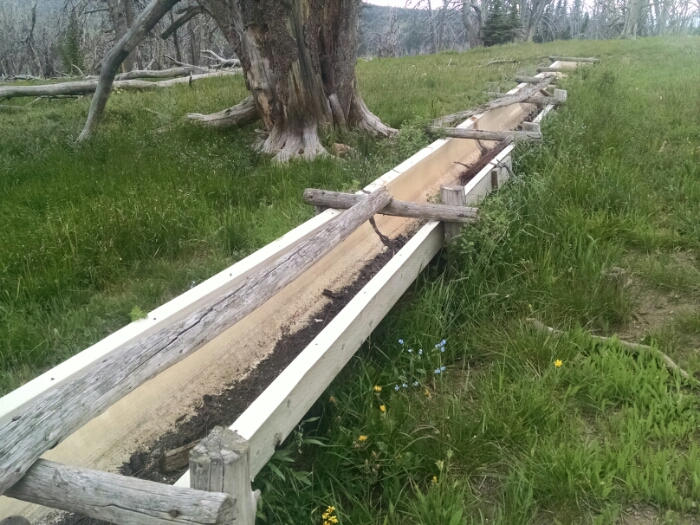 Rock Spring now is a piped spring coming out of a pile of rocks.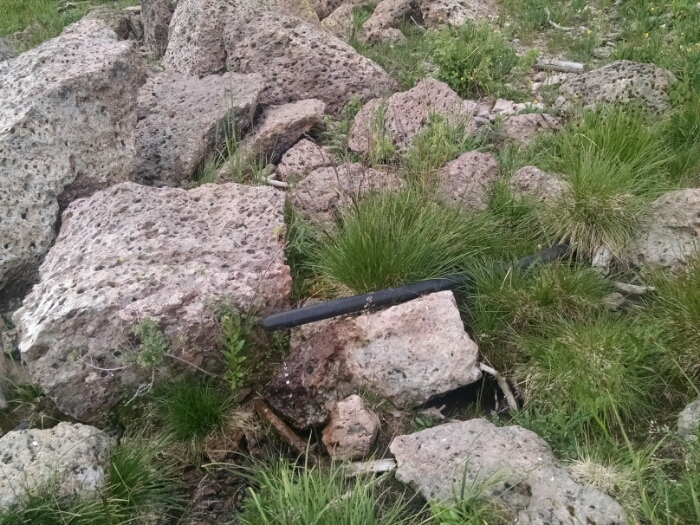 A bear box is located near the spring, so I stop nearby to camp, glad not to hang food from a tree for one night.